Naro bakes - a slice of Melbourne's best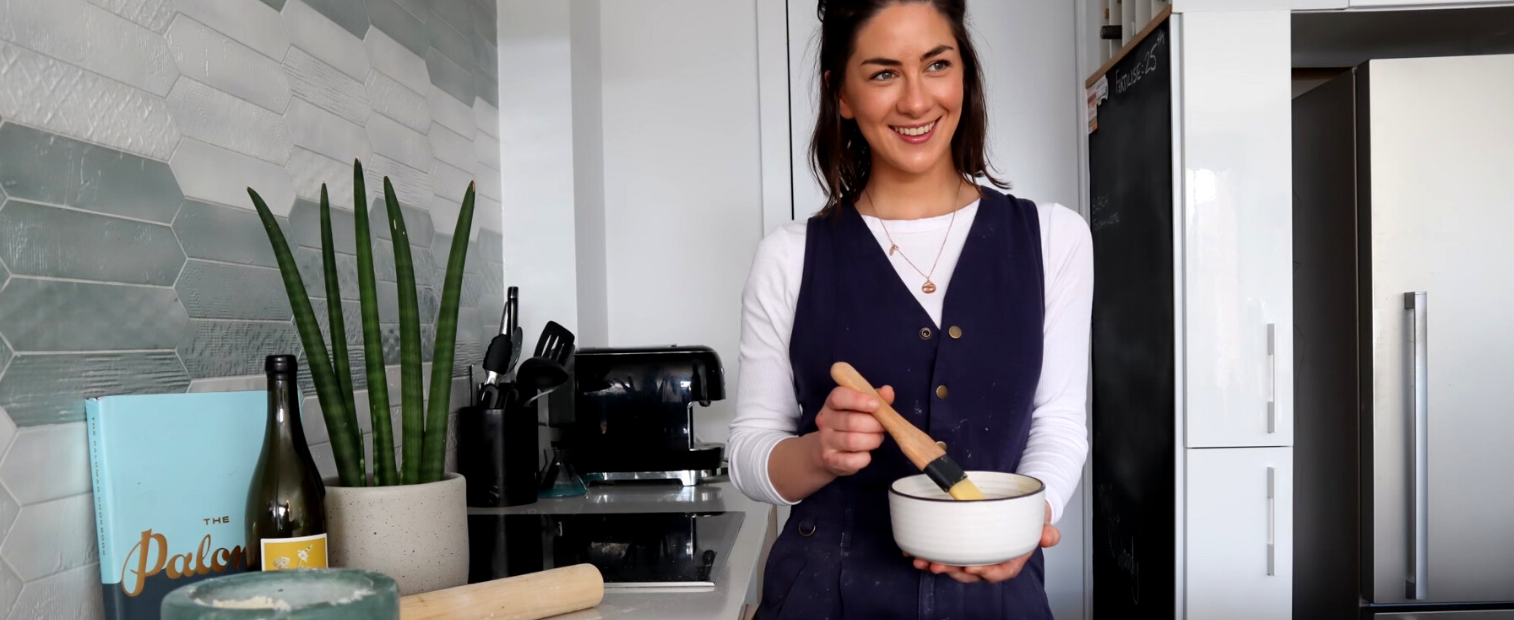 Image credit: supplied by Naro Bakes
Melbourne-based pie maker extraordinaire and cookery alumni Carla Montanaro was dubbed one of the foodie highlights of Melbourne's lockdowns by Broadsheet Melbourne and Beat Eats. If you had the pleasure of trying one of her pies, you might be surprised to learn that one of Melbourne's favourite pie merchants achieved this success in under two years.
"I started a micro-bakery called Naro at the end of 2020. Like most chefs and people working in the industry, I lost a lot of my shifts during the lockdowns and needed to make money, so I started a small business that specialises in gourmet pies and tarts that are delivered to people's doorsteps," said Carla.
Before starting her own business, Carla had over seven years of experience working at fine dining and modern fusion restaurants. When it comes to cooking, her philosophy is simple and is deeply intertwined with her Italian heritage.
"It must be honest, authentic and heart-warming, using only fresh seasonal ingredients and, above all else, time."
Like many in the industry, Carla's world has revolved around cooking from a very young age. She comes from a long line of home cooks. Before becoming a chef, she landed herself in the world of nutrition. However, she quickly realised she wanted to be directly involved where there are no boundaries when it comes to taste and ingredients. In 2015, she enrolled into the Certificate III in Commercial Cookery (SIT30816) at William Angliss Institute.
"Angliss gave me the resources, tools and courage to think outside the box when looking at the industry. Providing courses that help you understand running a hospitality business has helped me more than anything."
"I loved how diverse each class was in terms of how and what we cooked. One week we were deboning a quail, the next week we were making an anglaise for ice cream. There was always a new recipe or method to learn, which I loved. "
"Learning skills like how to balance a menu or understanding the percentages in food costing were things that have definitely helped make my business profitable. On top of that, it was the cooking aspect. When you're in a restaurant environment, it's so incredibly fast-paced it's hard to cook food in fine detail. At Angliss, I was in a place where I had teachers that helped me develop an eye for detail in the kitchen and beyond."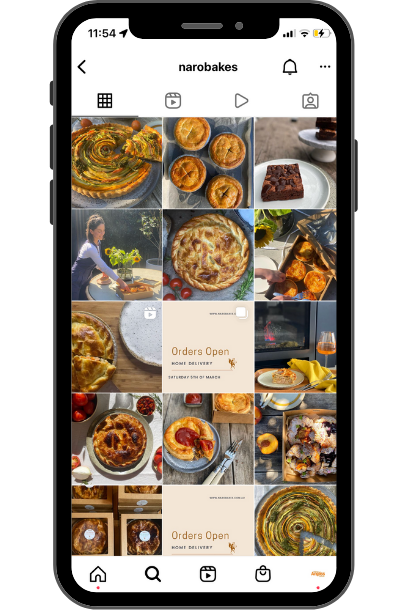 Follow @narobakes on Instagram to see what's on the menu!
Through Naro Bakes, Carla has exceeded her own expectations of what she can achieve as a chef and business owner.
"As it's just me in the kitchen cooking, my position ranges from kitchen hand to delivery driver to head baker. Starting a small business means wearing multiple hats and trying to juggle them at the same time. It also means asking for help when you need it. I'm so grateful my mum has come on board to help me manage all these things now and be my rock at the same time."
"Every day is different when you own your own business. Constantly learning and improvising on the job can be challenging. Starting a business from scratch means coming up with solutions, and problem-solving can cause a lot of self-doubts. It can be very lonely at the start, which means a lot of second-guessing; having my mum as an extra set of eyes and help me manage things like accounts and deliveries has been a game-changer for the business."
And as the saying goes, nothing worth having comes easy!
"Making people happy by cooking the food I love is definitely the best and most rewarding part of my job. Also, being able to work for myself was never something I thought I could do, and I absolutely love being my own boss."
"Having the freedom to create and make the food I love the most is definitely the coolest part. It never really feels like work when I get to cook my favourite foods for people."
With everything Carla has achieved in the last year alone, she's moving the goalposts even further - to make sure more Melbournians can have a taste of her pies, she hopes to open a bakery where she'll have a broader range of products.
If you haven't tried Carla's pies yet (where have you been?!), you can place an order from her website or get them from one of her stockists at Eltham Deli, Meat on Chifley and Mont Albert Fresh Fruit and Vegetables.