New mentoring program and study tour for hotel school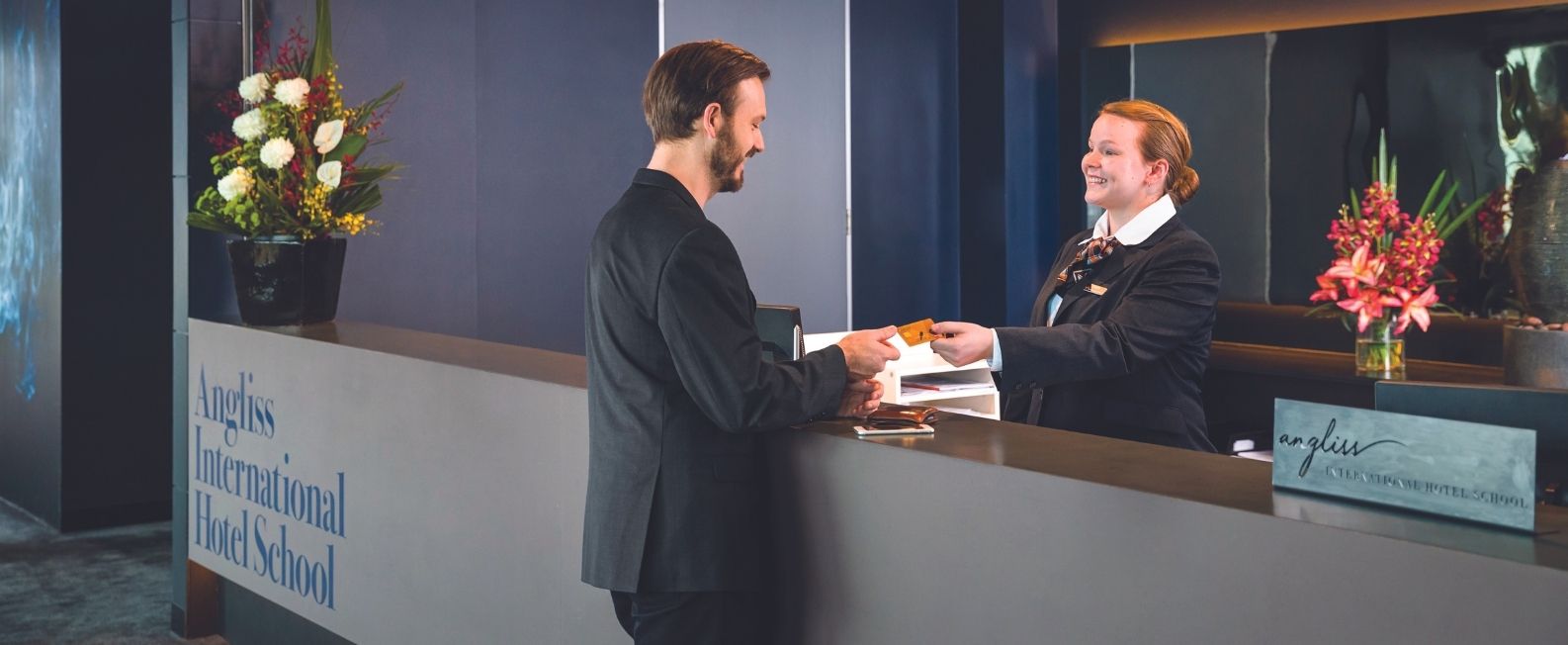 Angliss International Hotel School (AIHS) is working to ensure students receive the best training and skills despite the challenges faced by the hotel industry currently with the pandemic.
AIHS and Hospitality Program Leader David Wilson said the unparalleled learning and work experience of the Angliss International Hotel School with its customised study pathway allows students to take their service delivery skills to a new and luxurious level.
"In order to continue to deliver the industry base skills, we have changed our course to include an 18-week Industry Mentoring Program aligned with the industry placement program we do if work placements are possible again," David said.
"We also have our Australian Study Tour where students can opt to explore some of Australia's iconic hotel destinations – this is an opportunity for our graduates to experience major international hotel brands, a range of different properties and hotel categories.
"Students will also gain first-hand experience in connecting with General Managers, Hotel Managers, Directors of Sales, People and Culture, Learning and Development, and Directors of Food and Beverage. Our masterclasses, where students can take part in exclusive masterclasses from esteemed hoteliers and accommodation professionals, continue to be a highlight. With four masterclasses per year, we are providing students with knowledge on the latest international trends in People and Culture, Accommodation, Food & Beverage & Sales and Marketing.
"William Angliss Institute has upgraded facilities with innovative teaching and learning spaces which includes our simulated International Hotels facilities, designed to expose students to a five-star standard accommodation environment. We use these exceptional facilities to help our new generation of hotel staff and leaders to refine their skills—from the reception desk to the dining area and back of house management," David said.
Published 25 August 2021