Small cup means big flavour in coffee-mad Melbourne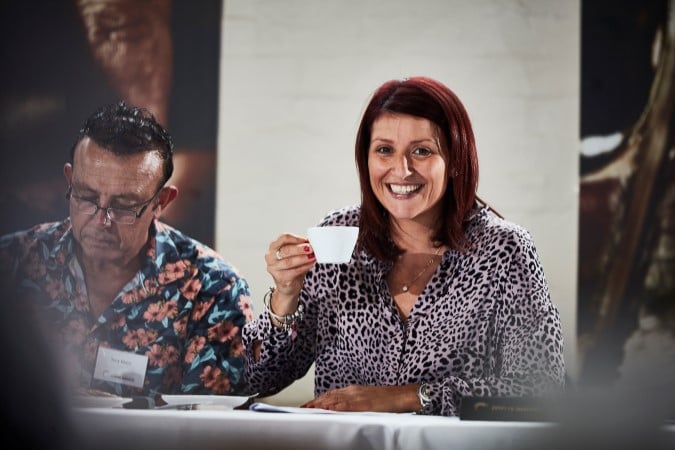 Angliss coffee expert, Melissa Caia, says smaller styles of coffee will be trending across Melbourne in 2019, as coffee lovers want bigger flavours.
Melissa was Head Judge at the 2019 Australian International Coffee Awards held recently, the biggest international coffee roasting competition in Australia.
"Milk is still the biggest category and product - we love our lattes in Australia but we are going to see small sized beverages and a trend with smaller cup sizes," Melissa said.
The 2018 trend of the piccolo and magic styles of milk coffee would also continue, both of which are traditionally served with less milk.
"A piccolo is a single espresso shot top with steamed milk, served in a 100ml glass, and a magic is a similar but with a double ristretto shot," Melissa explained.
As Head Judge, Melissa oversees all the judging team and panel chair judges, ensure protocols and coffees are being judged consistently and to calibration standards.
In such an innovative coffee industry as coffee in the hyper-competitive Melbourne market, competitions and industry engagement are vital to know about new trends, coffees and types of brews, equipment and technology available in the market.
Melissa brings this learning, as well as her extensive knowledge of coffee origins, new coffee processing techniques and roasting profiles to the training and workshops she delivers in the Angliss Coffee Academy.
"Helping our students become more employable is our focus and we ensure the standards we are teaching are up to what is expected by the café industry," Melissa said.
"Many short course attendees research coffee trends and new styles before attending our courses so it's imperative we understand what impact the coffee industry is having on the consumer market," she said.
To find out more about Angliss Coffee Academy's short courses, visit shortcourses.angliss.edu.au