CUSTOMER SERVICE AT ANGLISS EXCELS
Our team in the contact centre is constantly working to improve the customer experience with a 96 per cent satisfaction rating for the incoming calls from prospective students.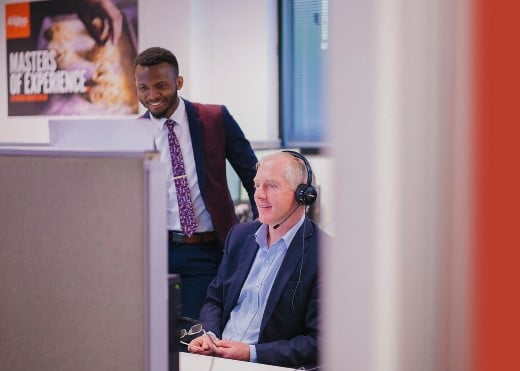 As part of our commitment to the Angliss experience, the new team at the contact centre are focussed on constant improvement and being able to provide the best first encounter at the Institute. The Angliss experience starts with this contact and extends across our application, interview and orientation experience.
Studying at Angliss should be the ultimate experience to kickstart a career in one of our specialist areas combined with students' service experiences and career opportunities.
The Angliss executive team spent the day in the new contact centre being led through the customer experience - from the first enquiry and how future students are managed at prospect, application and interview stage.
They were given a guided tour of the new systems in use (Salesforce, Zendesk, Live Pro) and the enquiry management across different channels and observed as the team responded to chat, phone, email and web forms.
The Angliss Contact Centre has managed the enquiry to interview stage since April 2018, for domestic students for the Melbourne, Sydney and Lilydale campuses.