Postgrad info session highlights food systems and gastronomy
On December 6 we are holding an information night about our Masters of Food Studies & Gastronomy (MFSG), the only one of its kind in Australia. We have a chat to two of the course's current students,Thanh Truong & Prue Rothwell.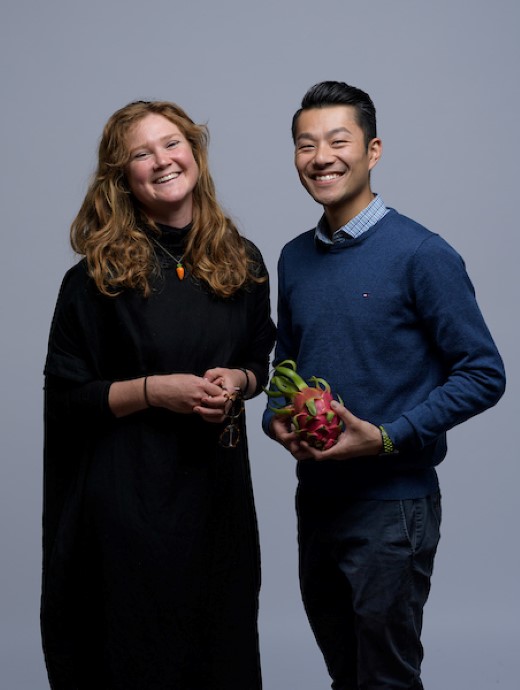 Both one year into the MFSG, Thanh studied Commerce and Arts and majored in Finance and Prue completed a degree in Environmental Science, four.
Thanh:
"I've been working in the food industry for the better part of 10 years, in wholesale fresh produce. I enrolled in the course to give me more well-rounded experience, to fill gaps in my knowledge and to work on my side project and passion which is to educate people about fresh produce. I feel as though, up the supply chain, I'm very aware of what happens, far more than I was.
The program is allowing me to articulate my feelings, my thoughts on the subjects and how I'd like to educate the younger generation about food."
Prue:
"I have been working in the local food sector for seven years now and for five of those years was at a non-for-profit farmers market organisation. I was awarded a Fellowship to look at best practice in farmers markets and came back wanting to tackle issues that are bigger than the market themselves, including systemic issues around food and access. I grew up on a dairy farm, and I want to be a farmer one day.
What drove me to do the Master of Food Systems and Gastronomy is that many grassroots organisations are heads down, getting the work done. There's a disconnect between government, institutions and business; there's not a common language, and I'd like to look at that. I wanted from the Masters that critical, analytical thinking to help make sense of more points of views.
I'd absolutely recommend the course to anyone interested in exploring food. We cover everything from soil health to medieval dining. It's very comprehensive."
To find out more about the course, join us on December 6 at William Angliss Institute.
https://www.angliss.edu.au/courses/foods/food-studies/Master-of-Food-Systems-and-Gastronomy/