Angliss wins Tourism gold
William Angliss Institute has won gold at the RACV Victorian Tourism Awards for Best Tourism Education and Training provider.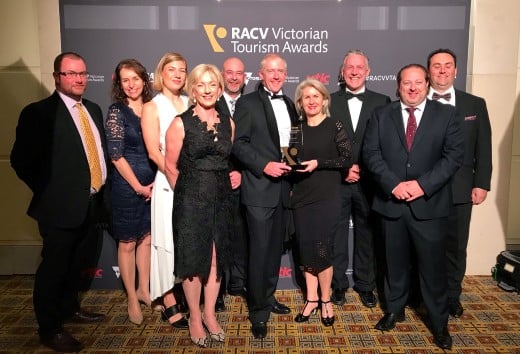 Working towards education excellence and with comprehensive student support services, plus the success of its Certificate III in Aviation (Cabin Crew) meeting industry needs and its new tourism degrees made the Institute stand out at the awards.

Tourism is one of the fastest growing 'experience' industries in the world as consumer spending moves from gathering possessions to having life experiences.

People born between 1980 and 2000 increasingly favour experiences over possessions, according to data from KPMG, PwC, Bank of America and Macquarie and this is driving a booming economy with an estimated 123,000 more workers needed in the tourism and hospitality industries by 2020.

This has created a new and growing demand for industry professionals who have the energy and ideas to fill the gap with new services and experiences for local and international markets.

Today, the Institute offers a full complement of programs from VCAL and VET in schools through short courses, apprenticeships, traineeships and certificates to graduate certificates, diplomas and bachelors and masters degrees under the Australian Qualifications Framework.

It is Victoria's only provider to offer such a depth of training – and it is Victoria's only training institute with a perfectly streamlined education pathway that enables students to start with a short course and go on to complete a masters degree all within the same specialisation. All entry-level study counts towards higher qualifications too.