Gold standard for Beechworth study tour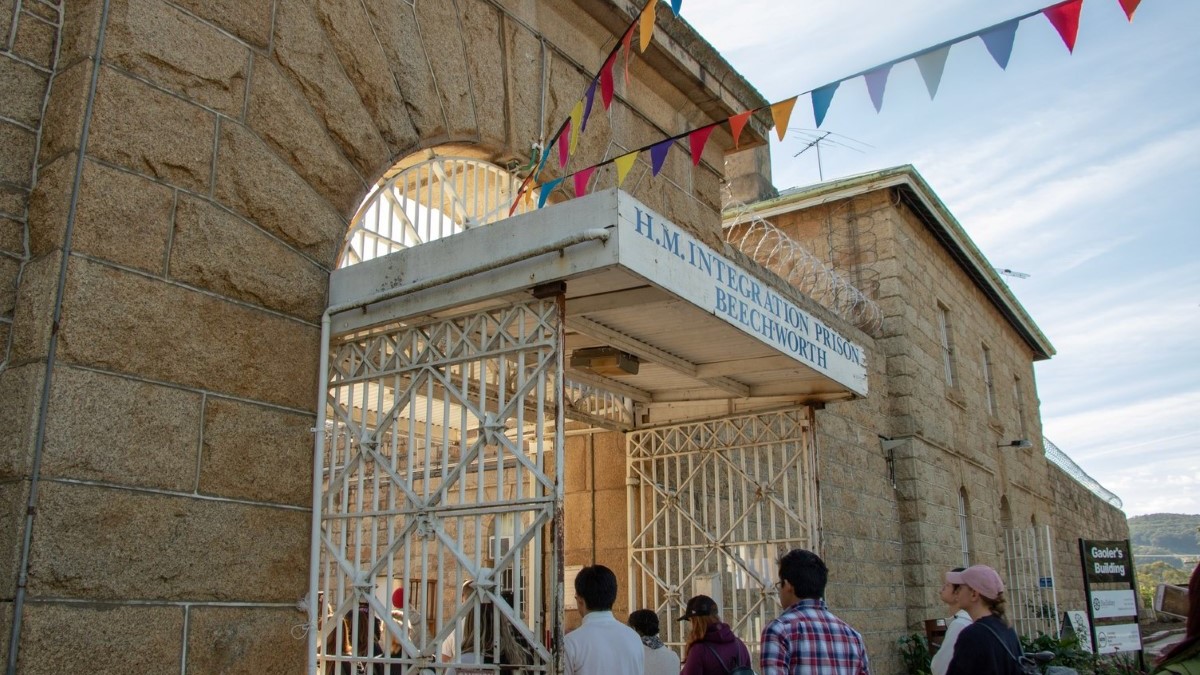 Angliss Diploma of Travel and Tourism (SIT50116) students recently headed to the goldrush-era town of Beechworth to learn from local businesses about sustainable tourism practices and customer service.
Located over 200kms north-east of Melbourne, Beechworth is the best preserved colonial goldrush town and within the Ned Kelly precinct of Victoria.
Lead by Tourism lecturer John O'Donnell and assisted by Tourism & Events Program Manager Corinne Maxfield, the 23 Diploma of Tourism students increased their working knowledge of sustainability and quality customer service from visiting a range of businesses and listening to guest speakers, including Tim Griffiths at Bridge Road Brewery, Rhiannon from Beechworth Gaol Tours and Ox and Hound Bistro owner, Lauren Ford, over the two day immersive experience.
Students visited the Ox and Hound Bistro, the Kelly Vault and Burke Museum, the Pennyweight Organic Biodynamic Winery, the Nicholas Hotel, Beechworth Bakery, Beechworth Gaol, Bridge Road Brewery, Beechworth Honey Experience, the Woolshed Falls and Beechworth Holiday Park as part of a two day immersion study excursion.
During the study tour, students were required to audit each business visited, looking at its social, environmental and economic sustainability, and identifying a range of possible customer services issues then writing policies and procedures to rectify these problems.
Tour guiding students organised many of the study tour's activities, including overnight cabin arrangements, lunch and dinner choices for the students, participation in thanking guest speakers and business hosts, and organising quizzes and games to further student learning, with the kind donation of prizes from the Pennyweight Organic Biodynamic Winery, Bridge Road Brewery and Beechworth Bakery.