Hotel School students experience a taste of luxury
Angliss International Hotel School students have attended a luxury brandy-tasting masterclass.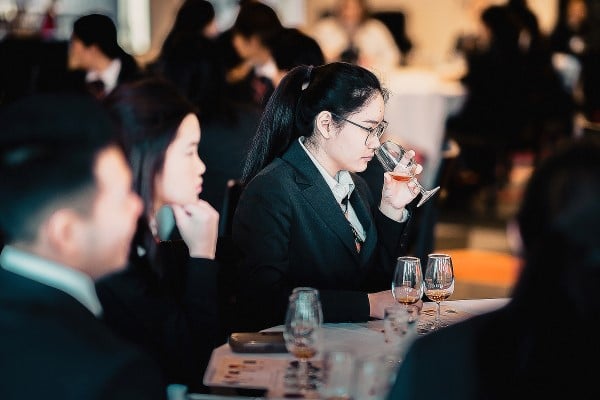 The masterclasses focus on covering the finer and more specialised areas of hotel service, and enable students to gain the skills and knowledge required to master the art of true hospitality.
Run by Vintage House, Wine & Spirits, the class covered the brandy making process including production and distillation methods. The students were given the opportunity to taste a variety of St Agnes Brandies including; St Agnes 3 star, St Agnes VSOP and St Agnes XO, which received a double gold at the San Francisco World Spirit Awards in 2017. By the conclusion of the session, the group were able to recognise and talk about the unique flavours of each brandy with confidence.
"This was the first masterclass I have experienced with the Angliss International Hotel School and the first time I have tasted brandy. I feel privileged to have had this opportunity and to have tasted different brandies. Our presenters Carmen and Gavin were very knowledgeable and explained the brandy making process, and a history of those produced by St Agnes," said student Evelyn Indriati.