Angliss wins for International education excellence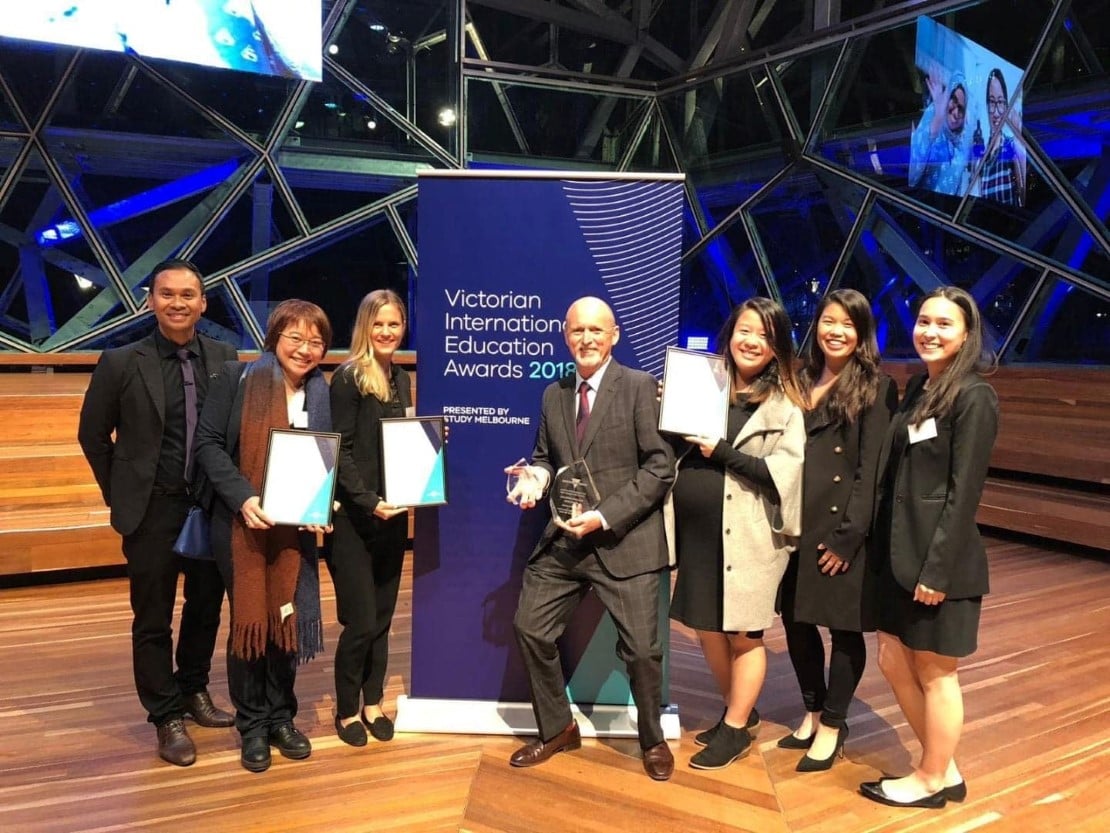 William Angliss Institute was recognised at the 2018 Victorian International Education Awards, winning two categories and as a finalist in a third category.
William Angliss Institute won the Excellence in International Education –TAFE category and was further recognised with the Premier's Award – International Education Provider of the Year. The Institute was also a finalist in the important category of Excellence in International Student Employability and Career Development.
The prestigious Premier's Award was contested by Universities, TAFE Institutes, ELICOS Providers and Private RTOs.
Judges noted William Angliss Institute has experienced exceptional performance in international education this year. This was demonstrated by outstanding performance in a number of areas including sustained and steady growth in international student enrolments, recognition of best practice by Department of Home Affairs, international recognised excellence, international students' achievements and growth of study abroad programs.
Internationalisation is a key component of the Institute's strategic plan. Hospitality and tourism are truly international industries and the Institute seeks to provide students, educators and staff with as many international influences and opportunities as possible to enhance the employability of students and to ensure the Institute is the leader in the field.
The ceremony was attended by the Minister for Trade and Investment, Minister for Innovation and the Digital Economy, Minister for Small Business, Hon Philip Dalidakis; education sector leaders, international students and institute, university and provider representatives.