Students learn from a master chocolatier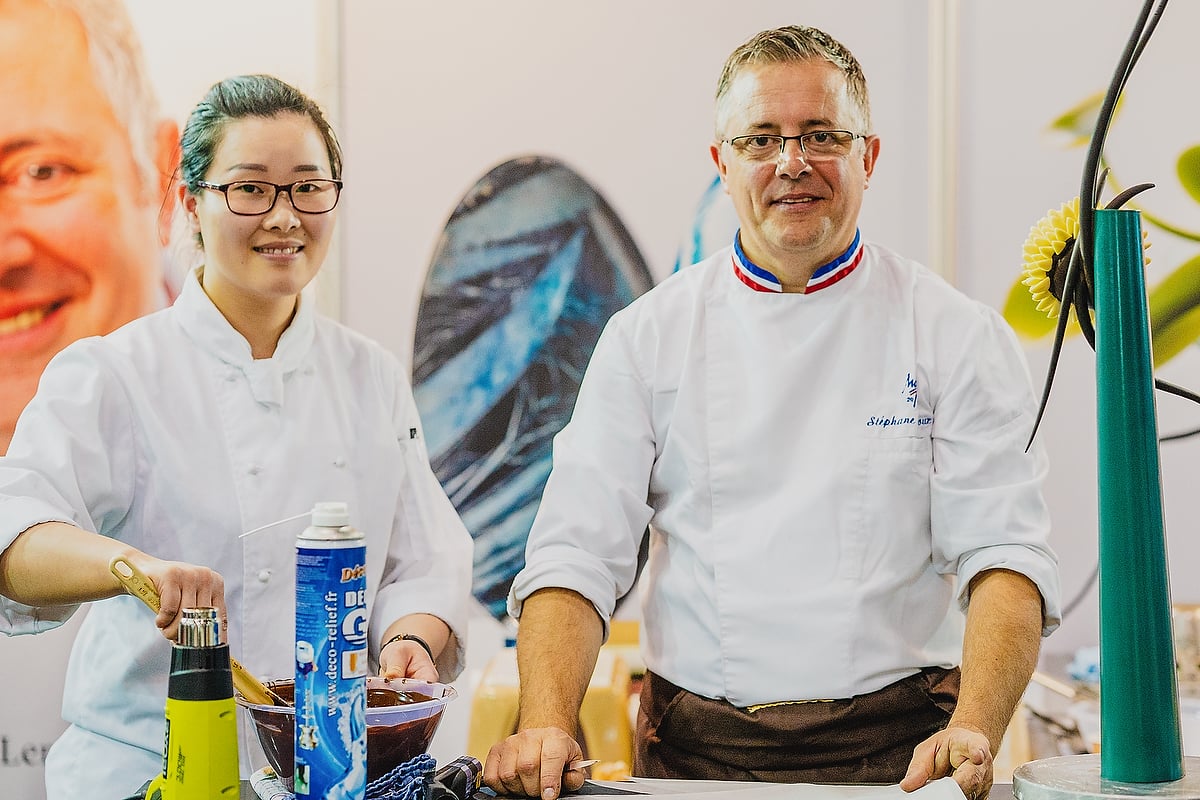 International Belcolade Master Chocolatier and chocolate artist Stephane Leroux was in Melbourne to attend the 2018 Fine Food industry event and demonstrate what can really be done with chocolate.
Our patisserie students were lucky to assist Stephane during his demonstrations during the event, a unique opportunity to learn from a true master.
Stephane also visited the Melbourne campus to hold a chocolate masterclass for students and industry, showcasing numerous techniques and flavour combinations to the enthralled audience.