Nicky Riemer continues to support the future of the hospitality industry
Nicky delivers a meal to remember at Great Chefs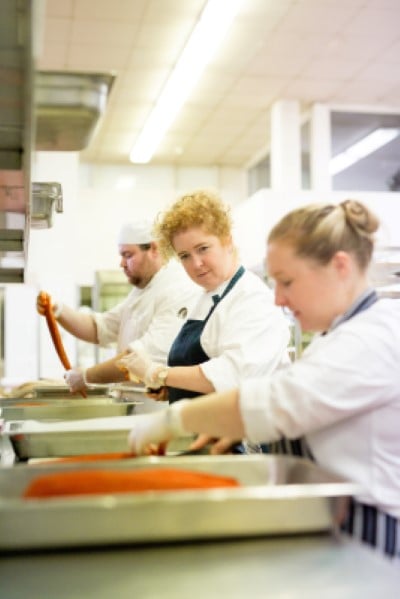 Noted alumni Nicky Riemer showcased the wine-friendly European dishes she's become famous for at a recent Great Chefs dinner, delighting loyal diners who have followed Nicky's career since her days at Melbourne Wine Room.
Nicky also attended William Angliss Institute's 2018 Open Day as a panel member of the Inspired Series with Luke Mangan which inspires, educates and enables entrepreneurship, leadership and knowledge throughout the next generation of the hospitality industry.
Nicky talked about why hospitality and commercial cookery is a rewarding and varied career path, referring to her over 20 years of running and owning restaurants in Melbourne and further abroad.