Events study tour to London and Glastonbury
Ten Bachelor of Event Management students kicked off on their 2017 London Study Tour, learning about the role of events in tourism and how culture and diversity are key players in planning major events.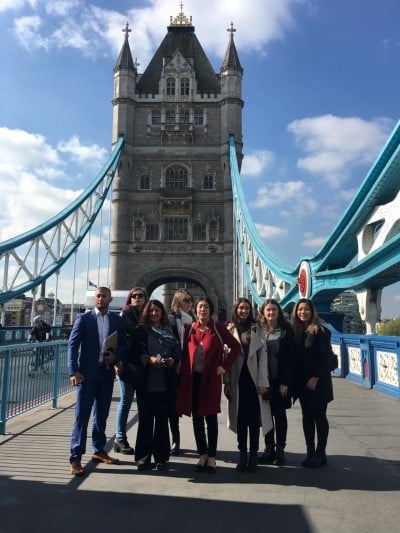 Official proceedings began at the London City Hall, followed by a visit to Blenheim Palace with its many restrictions surrounding the World Heritage site.
With many celebrity weddings and as the setting of many Bond films, Mission Impossible, Transformers and Young Victoria, it all adds to the glamour of this heritage property. The students learnt about the complexities managing events in such an historic location," event management lecturer Effie Lagos said.
"We met with Westend live organisers and discussed logistics and community engagement strategies and had a seminar with the Regent street association and learnt about PR and creative street events," she said.
The students visited the farm-site of the Glastonbury music festival and were taken on a tour back-stage with festival organisers. Experiencing the beautiful city of Bath, they engaged with the Jane Austen festival organisers.