VCAL grad applies HEAT to the homelessness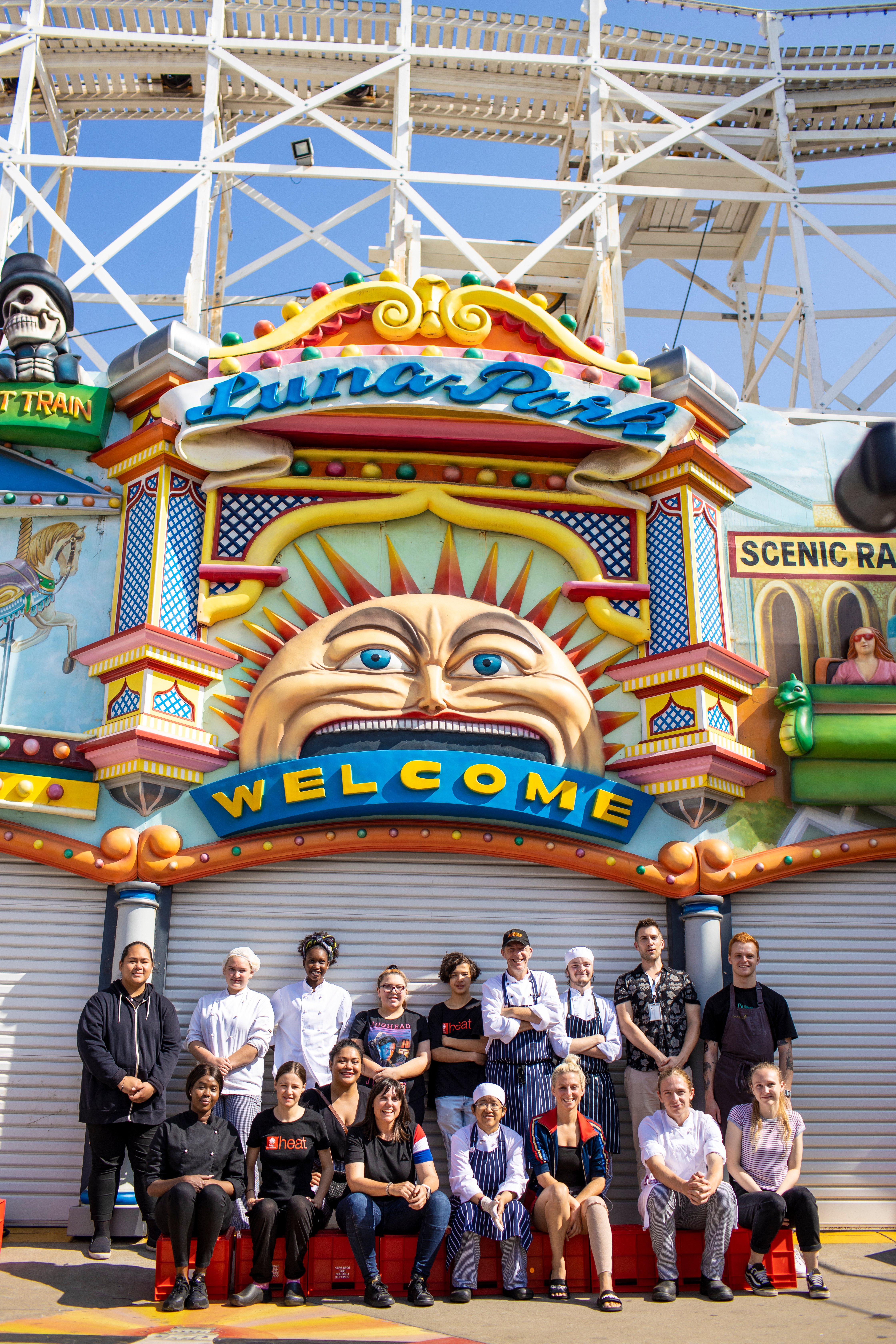 Angliss students worked with VCAL graduate and Oakridge Wines apprentice chef George Wintle to prepare lunch for homeless as part of the HEAT Homeless lunch on Friday 22 March.
George is also the founder of "Eat the Issue" campaigning for better mental health support in the hospitality industry.
Through his Eat The Issue campaign, Wintle aims to tackle the stigmas associated with mental health by encouraging conversation and advocating for cultural change.
Students from William Angliss Institute VCAL program also provided front and back of house service.
The HEAT Homeless Longest Lunch is held annually for community members who are currently homeless or who have previously experienced homelessness and aims to raise community awareness surrounding disadvantage state-wide.
Students from Melbourne City Mission's HEAT Program provided the delicious three-course lunch, under the guidance of William Angliss Institute Chef Trainer Arnold Greiner.
This event is part of the Melbourne Food and Wine Festival and supported by HEAT patron Guy Grossi.
Find out more about our VCAL and Youth Study programs.