One step closer to a golden chef's hat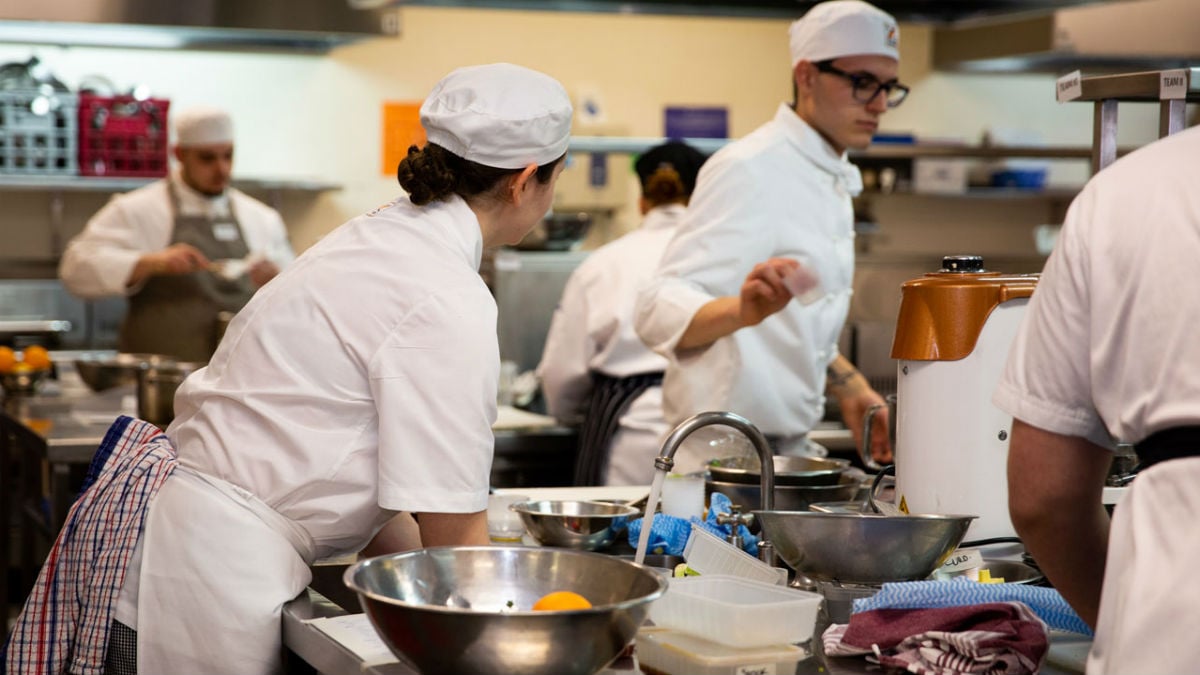 Two Angliss graduates, Harrison Caruana and Stephanie Goetz, are on their way to representing Victoria in the regional final of the Nestlé Golden Chef's Hat Award.
A culinary competition for young chefs, the Nestlé Golden Chef's Hat Award offers emerging talents the opportunity to showcase their skills and network with leading industry professionals on a national scale.
The winning team also receives an international culinary experience, with this year's prize consisting of a trip to North America valued at $15,000.
Harrison and Stephanie, who both work as chefs for Melbourne's RACV Club, are thrilled with their success to date.
"I couldn't be prouder of Harry and myself for winning the state final," said Stephanie.
"Winning the state level of [the competition] means an opportunity to showcase what passion and dedication can lead to; quality food, made [by] skilled chefs from quality ingredients," said Harry.
The duo won their heat with a menu including a main meal of lamb and mushroom roll with cavolo nero, kohlrabi, and leek porridge with a rosemary jus.
Dessert, a creation titled 'Coconut on the Beach', consisted of a chocolate shell, coconut mousse, lime jelly and coconut jelly with candied lime zest and shortbread coconut crumb.
Stephanie and Harry now have their eyes firmly set on the competition's final stage.
"Being given the chance to compete in the national final is equally as exciting as it is nerve-racking," said Stephanie.
The national finals of the Nestlé Golden Chef's Hat Award will be held in Sydney from 9 to 10 September followed by an awards ceremony on 11 September.