Angliss Industry Placement Lunch 2019
At Angliss, we take learning beyond the classroom walls. Many of our courses seamlessly combine classroom learning with real-life experiences where our students have the opportunity to practice what they're learning in a workplace setting.
We recently celebrated over 25 of our tourism and events students who completed their placement program with our industry partners. Jacinta Francis, Events teacher and Coordinator of the placement program, matched students with industry partners based on their passion and area of focus.
Here's what they had to say about the program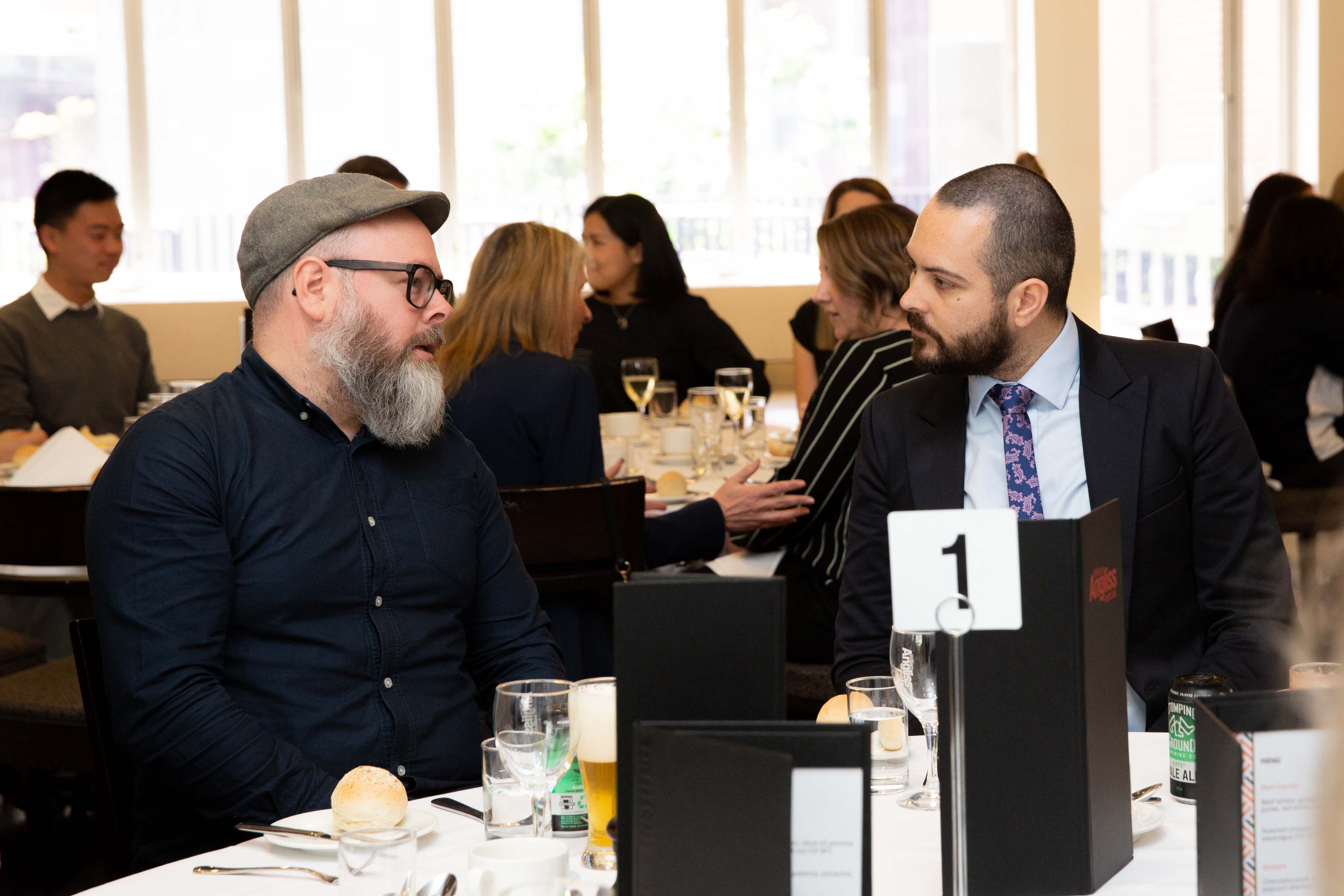 David McLean completed his placement at Revel, the company behind epic wine and food events such as Pinot Palooza, Mould: A Cheese Festival, Gauchito Gil's Malbec Day, and more. His time there was spent both at the office and also helping out at there fun events. "My advice to any student thinking about choosing the placement elective is just jump in! It's a highly rewarding experience that could mean the start of your career in industry. It can be challenging to balance placement work, school assessments, and personal life and work, but the reward outweighs the sacrifice a hundred times over!" said David. After his placement, David was offered a three-month contract at Revel.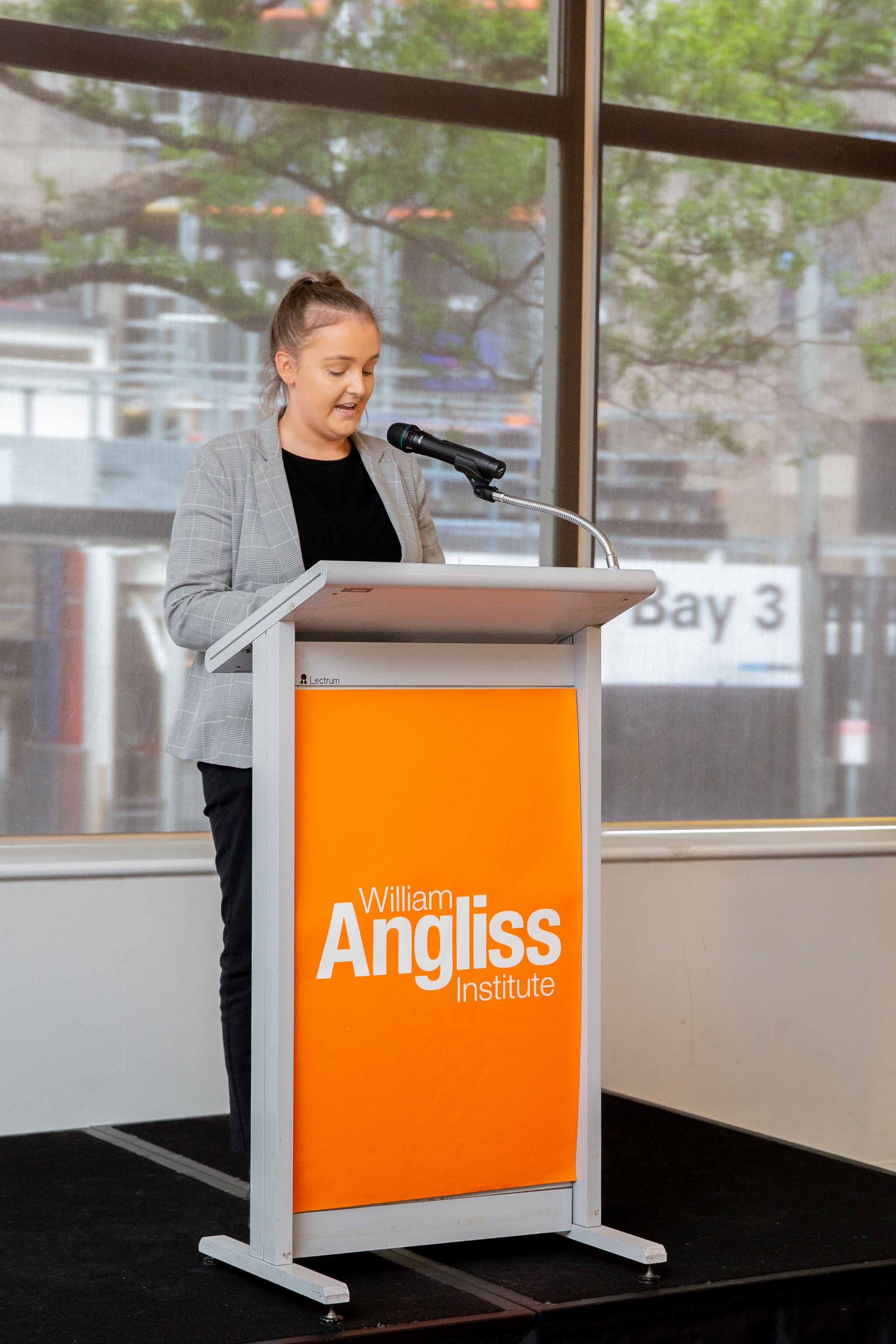 Tayla Baker, one of our Events students, kicked off the luncheon by sharing her experience working for Koala Kids Foundation. During her time there, she assisted at one of their fundraising events. She was grateful that the team didn't shy away from trusting her with important tasks. "For anyone doing a placement, my advice would be to give everything 110% attention. Your placement partner is there to help you learn and develop your skills. My time at Koala Kids has been the most rewarding thing that I've done during my time at Angliss." Tayla said.
Amanda Mandie shares Tayla's sentiments, as the Program Director of Koala Kids she's delighted to have had several Angliss students complete her placements there. "We appreciate every effort that's made to match the student to Koala Kids. Angliss students have shown initiative, often a maturity beyond their years, an enquiring mind and a passion for our vision and mission".
Tourism student Emma Stock completed her placement at Abercrombie & Kent, where she works closely with their Operations Team Leader, Sarah O'Farrell.
"I've personally worked with two students from Angliss, and both students are enthusiastic and willing to learn. Each week as their skills and knowledge grow, we've been able to introduce additional responsibilities and learning opportunities for them. Jacinta did a great job in matching students with the right workplace, and it's very rewarding to be able to help someone get on the right path with their career goals," Sarah said when asked about Emma's time at A&K. Emma is also the second student that's been hired as a full-time employee there in the past 12 months!
The Placement Lunch marks another successful year. If you're thinking about a career in Events or Tourism, make sure your course of choice will prepare you for the industry.
If you've applied to Angliss for our February intake, the first round of offers is out on December 18th, followed by January 15th, February 3rd, 10th, and 17th.
See you in our classrooms soon!