Recognition on a global scale - Angliss joins Worldchefs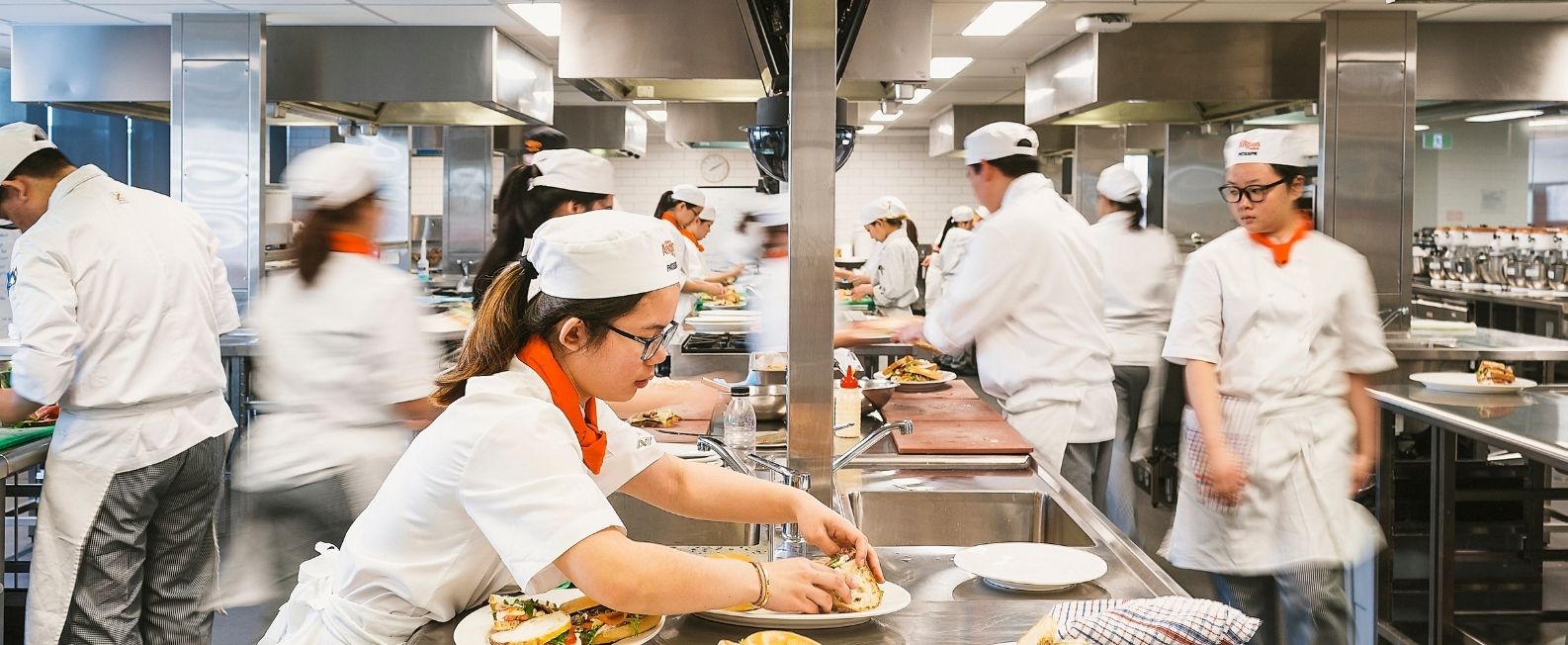 William Angliss Institute has joined the ranks of the top culinary education institutions in the world, being recognised by the international World Association of Chefs' Societies – or Worldchefs as it's known. William Angliss Institute is the third accredited cookery school in Australia represented at Worldchefs.
Recognised as a global authority and opinion leader on food, Worldchefs represents a global voice on all issues related to the culinary profession. Founded in 1928 at the Sorbonne in Paris with the venerable chef August Escoffier as first Honorary President, it now represents chefs across the world at all levels and across all specialties.
Education is one of Worldchefs' core focus areas – with a reputation for excellence for education partners and their alumni. Launched in 2010, the Recognition of Quality Culinary Education (RQCE) program was created to recognise educational institutions committed to the highest standards for quality culinary education. It also hosts the world's first global culinary certification and endorsed curriculums from diverse regions, countries, cultures, and economies.
With a Global Education Network alliance of more than 105 education partners and training programs worldwide, Worldchefs encompasses over 50,000 hospitality educators, students and alumni. The alliance empowers the next generation of students, alumni, faculty, and staff to succeed and thrive in the hospitality industry.
Professional cookery teacher at William Angliss Institute Dale Lyman has been a member of Worldchefs since 2010 and is heavily involved in the Young Chefs Development Committee.
"The Worldchefs organisation offers many programs to support up-and-coming young chefs globally via the annual Congress and also a range of events and webinars throughout the year" says Dale.
"This recognition will raise the profile of William Angliss Institute globally and offer tangible activities and support for our students."
Aside from the educational advantages for William Angliss Institute students and staff, Worldchefs opens a gateway to networking opportunities globally, with over 400,000 members and 30,000 job opportunities. Setting global standards for competition rules, it also runs the prestigious Global Chefs Challenge and Worldchefs Congress & Expo. Their Feed the Planet and World Chefs Without Borders programs work to relieve food poverty, deliver crisis support, and promote sustainability across the globe.
Cary Warren, Manager – Vocational Education Training Operations (Melbourne), is enthusiastic about William Angliss Institute joining Worldchefs.
"This offers so many exciting opportunities for our students", says Cary. "It broadens students' minds to the opportunities in their profession and for educational and career development on a global scale."
Published 18 June 2021