Scholarships support Angliss students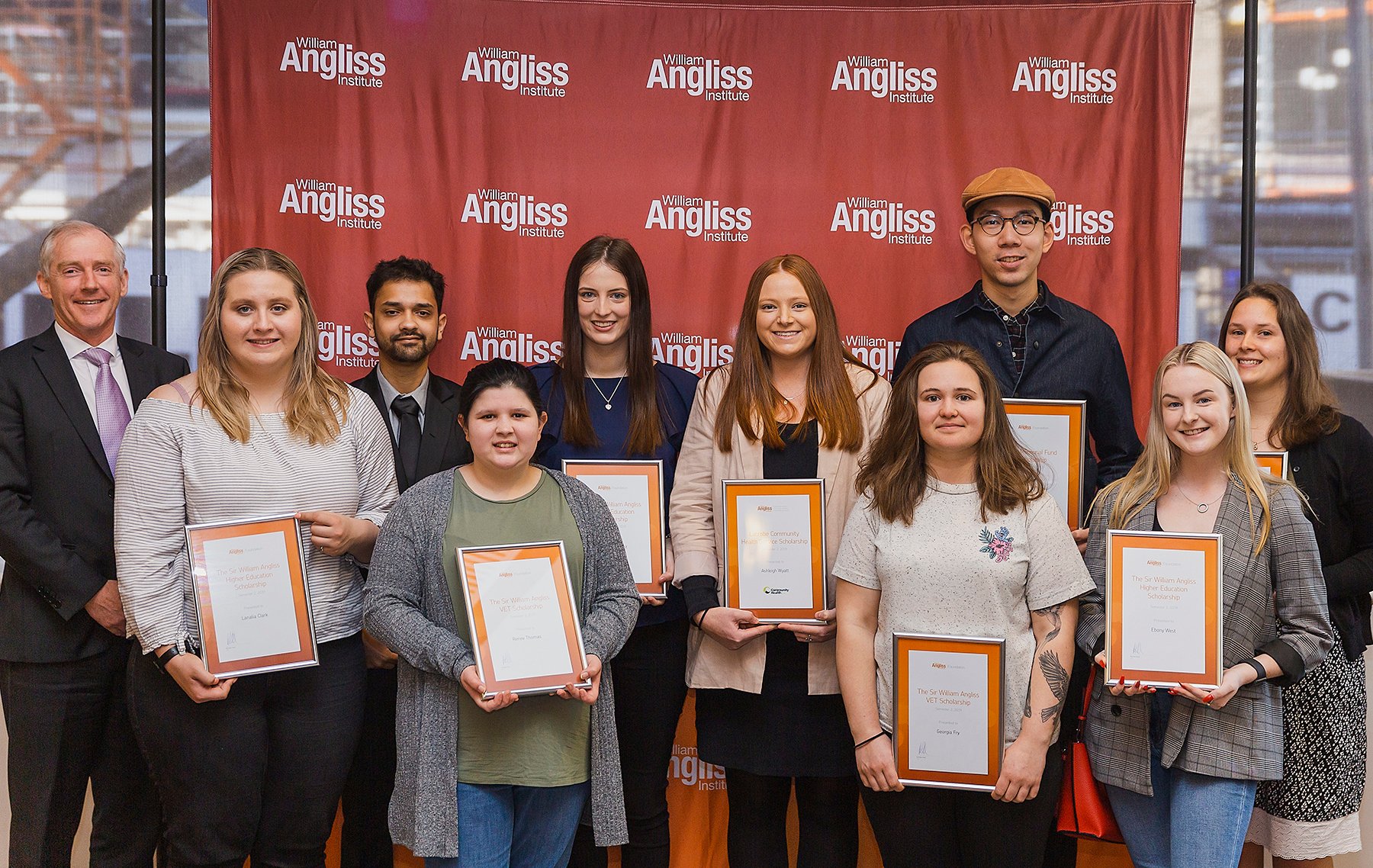 Over the past four years 166 scholarships, worth nearly half a million dollars, have been awarded to William Angliss Institute's students.
Sixteen William Angliss Institute students received scholarships for 2019 semester two.
The scholarships are generously provided by the William Angliss Institute Foundation and a number of industry partners and sponsors, including Apromo Trading, Anchor Food Professionals and Latrobe Community Health Service.
Scholarship money has helped students in different ways but the overwhelming response from the scholarship recipients have been that of gratitude, pride, and passion for their chosen industry.
Sir William Angliss Higher Education merit scholarship recipient from 2019 semester one, Prue Rothwell said, "My scholarship set me up for an adventurous and insightful semester of learning. Studying the Masters of Food Systems and Gastronomy course, and with the financial assistance of the scholarship in semester one, I increased my study load from part-time to full-time. In my favourite subject 'Creating Food Systems Stories', I was able to seek out several opportunities to get my articles published which I achieved in The Age and Dumbo Feather."
Scholarships are designed to assist students with their studies and ultimately help them achieve career ambitions, with many already putting them to good use.
"This student support is about offering our students the opportunity to advance their education by giving them assistance, motivation and encouragement," said Nicholas Hunt, the CEO of William Angliss Institute.
Corinne Hurst, recipient of the Sir William Angliss Higher Education Scholarship, will use her scholarship to help her achieve her dream of being a general manager at Disneyland in California.
"This scholarship has meant that I can study hard and get really good results without having to juggle work and study," Corinne said.
Scholarships for Semester 1, 2020 are open until 31 October, 2019. Find out more.