Scholarships support students to excel through tough times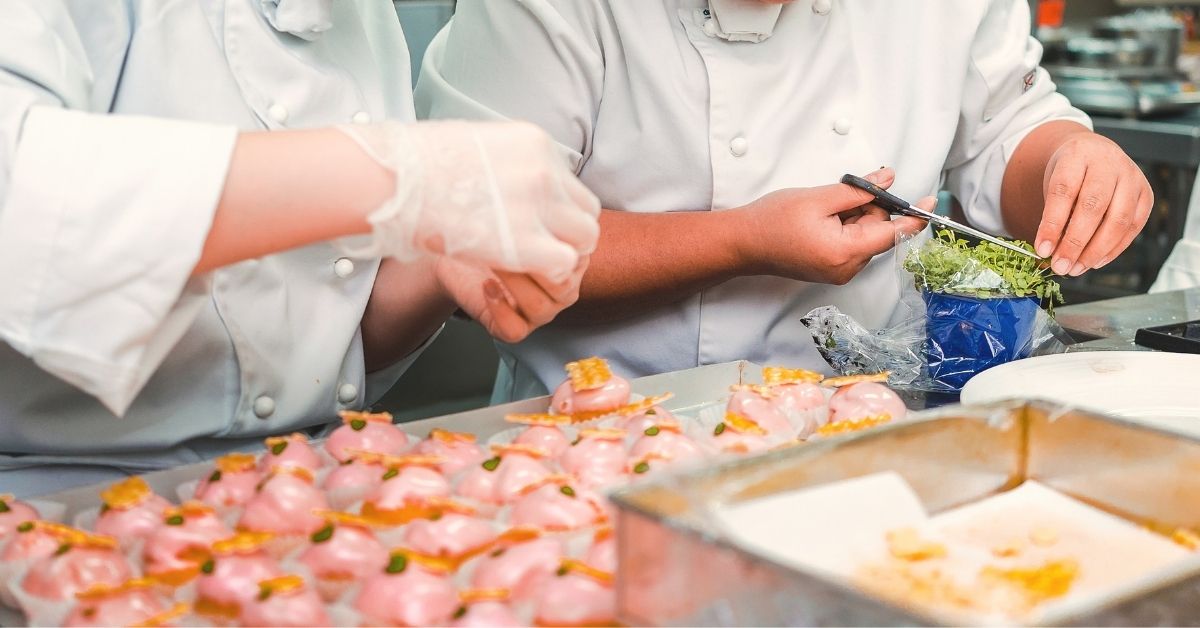 Students have benefited from William Angliss Institute's close ties with industry yet again with 44 deserving students being awarded a scholarship in the past year.
The annual scholarships are an important contribution to the success of students, with recipients have used the support for new specialist equipment as well as living costs and continued study.
For Kai Yee Ho, receiving the Nestle Golden Chefs Hat Scholarship meant she was able to extend her learning journey despite the hardships of last year. "I was originally just enrolled to study Certificate III however I realised studying Certificate IV and Diploma of Hospitality Management would really help me in the future when I open a restaurant," she said. "The scholarship together with my savings meant that I can now continue my studies."
For industry partners, the scholarships are an opportunity to further their commitment to the development of future stars by contributing to an individual's education.
Industry super fund Hostplus was delighted to continue its support for students in hospitality, awarding the fourth Hostplus 3 Star Scholarship to Certificate IV in Patisserie student Annabelle Warnock for commitment to consistently seeking excellence in her education. A second yet equally important award, the Hostplus Indigenous Scholarship, will be awarded to an Indigenous student who demonstrates excellence, passion and a love for the culinary and hospitality industry.
"At Hostplus we are passionate about hospitality and food. That's why we are committed to supporting today's students so that they can achieve their dreams and become tomorrow's stars," said the industry super fund. "We congratulate Annabelle on her achievement and look forward to supporting her in the months ahead.
"We know how challenging a year this has been for the sector given that many of our members are employed in hospitality, tourism, sports and recreation and have borne the brunt of disruptions caused by the COVID-19 pandemic.
"We also know how tough it's been on students seeking tertiary qualifications so that they can develop the skills needed to achieve their career goals.
"The challenging circumstances we have faced in 2020 makes it more important than ever to ensure there are enough avenues through which students can access the guidance, mentoring and financial support they need to complete their courses and progress their careers."
Together with Hostplus and Nestle Professional, the Institute's scholarships were also supported by partners including Bulla, Anchor Food Professionals, Medical Alliance and the William Angliss Institute Foundation.
William Angliss Institute Scholarships applications are now open for current and enrolling students, with the next round closing on 27 May 2021.