Sydney campus hosts immersive cooking program for teachers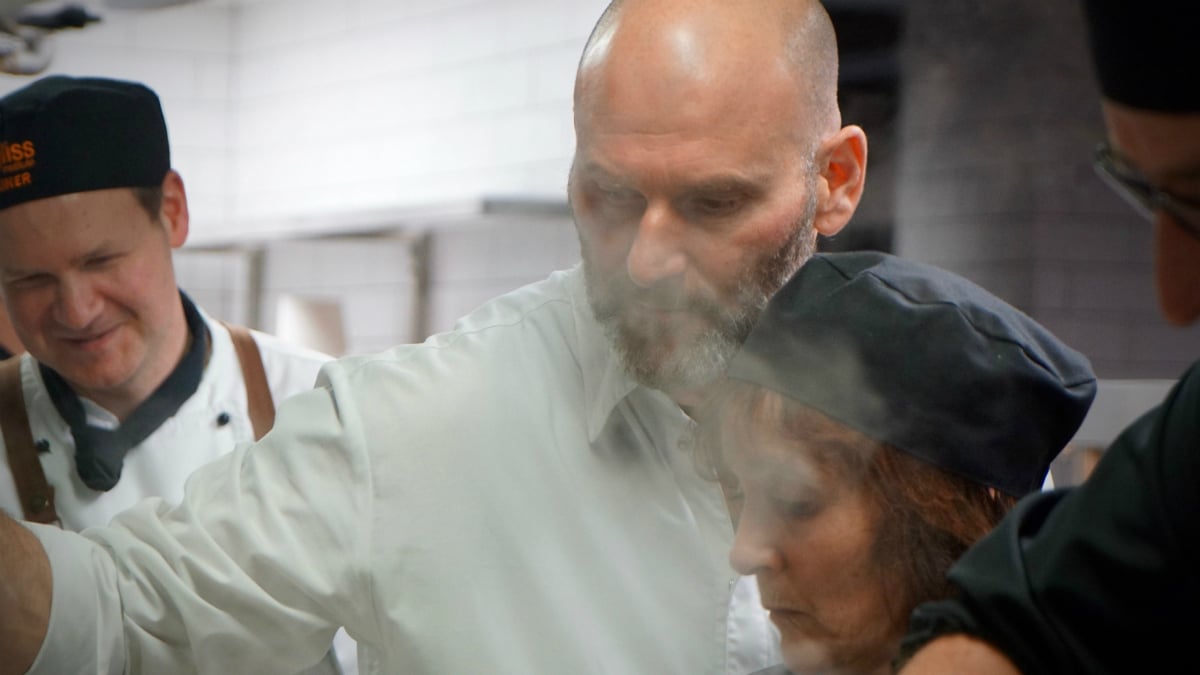 William Angliss Institute recently partnered with the NSW Department of Education and award-winning chef Alessandro Pavoni from Ormeggio at the Spit to provide a rewarding week of training to teachers from New South Wales (NSW).
The Industry Immersion program for Hospitality teachers delivering in NSW Public schools recognises the contribution of teaching professionals to the delivery of VET in secondary schools by supporting them to enhance their skills and remain engaged in the hospitality industry.
Under the guidance of trainers at Angliss' Sydney campus, the program brought together 40 VET Kitchen Operations and Hospitality teachers. Learning about current hospitality trends, the teachers had the opportunity to network with other educators and acquire new knowledge that can be passed on to their students.
During the training program, teachers participated in a range of master classes including:
edible art molecular gastronomy, which looked at the application of science in food preparation;
tea mixology, which explored the art of serving tea and infusing tea flavours into assorted food and drinks;
indigenous food knowledge, which examined how native ingredients can be included in a range of sweet and savoury dishes.
The highlight of Immersion for NSW School Teachers was a four-course dinner held at Angliss' Sydney campus, where teachers prepared and served the meal under the watchful eye of Alessandro Pavoni.