Versatile native foods researched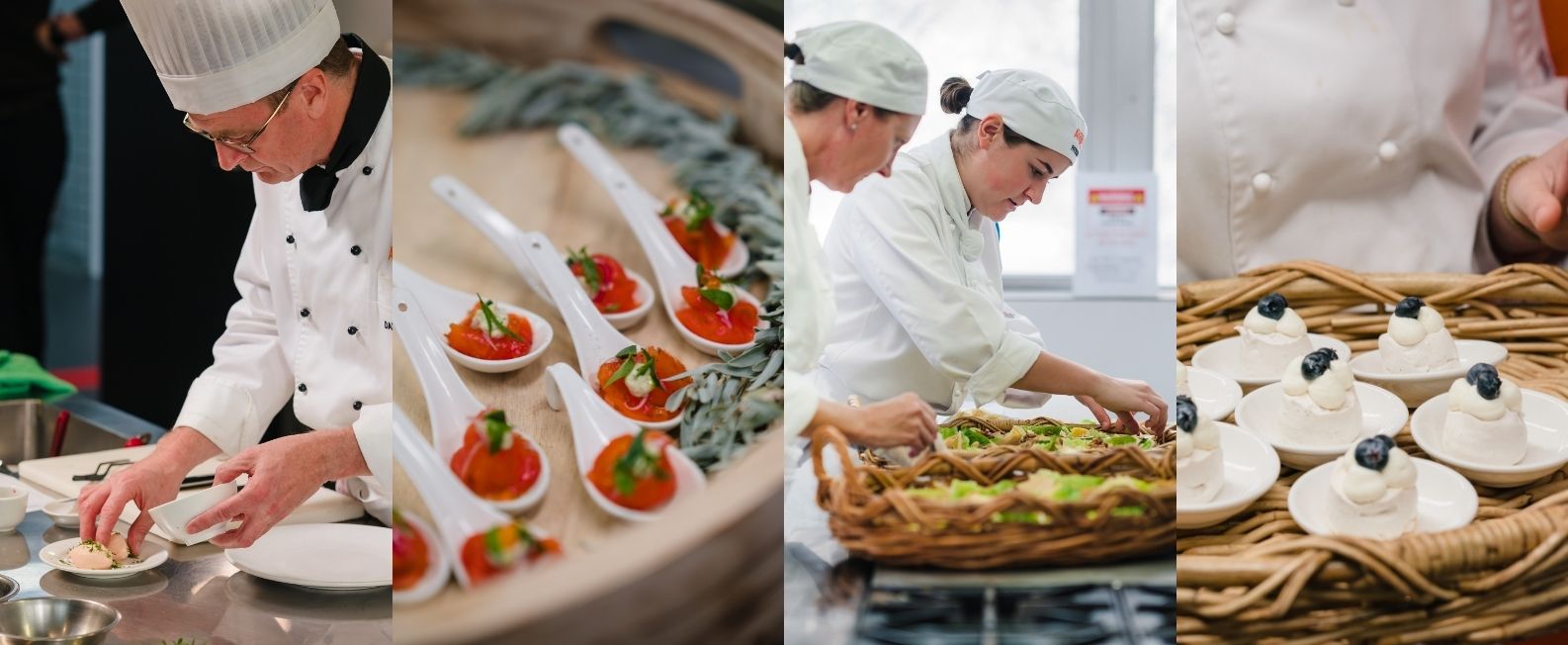 Recognising William Angliss Institute's history of expertise in indigenous foods, the University of Melbourne has engaged with us to showcase the versatility and ease of use of native Australian ingredients to support research into indigenous crops.
Dale Lyman, William Angliss Institute chef instructor, developed and presented a workshop featuring indigenous ingredients including warrigal greens, lemon myrtle, cinnamon myrtle, finger lime, pepper berry, salt bush, river mint, sea parsley and sea celery , to an audience of 32 including University of Melbourne researchers and students and William Angliss Institute cookery students.
"When we started researching the possibilities of native crops it became clear that any successful cultivation would be futile without an educated market," said University of Melbourne sustainable agriculture lecturer Dr Dorin Gupta. "The University of Melbourne has a history of partnering with William Angliss Institute as the expert in all things culinary, and given the success of our recent joint project about dry aged mutton, we knew the team had the expertise and initiative needed to take our indigenous project to a new level."
The workshop showcased indigenous crops worked into familiar dishes, highlighting the ease of which locally native foods could be incorporated into the Australian diet. The ingredients were incorporated in an ocean trout dish and san choi bao recipe as demonstrated by William Angliss Institute chef instructor, Dale Lyman.
"Like the last project, the dry-aged sheep meat, this was another important and valuable collaboration between the Institute and the University of Melbourne. The four students that helped prepare, cook and serve dishes for the tasting, enjoyed the experience greatly and expressed they got a great deal of learning from the workshop and a new understanding of the native ingredients we used," Dale said.
The research and incorporation of culinary workshops at William Angliss Institute has the opportunity to lead a new segment in the market. Native foods, seen to be exotic to international visitors and locals alike, have largely been available to specialist restaurants. The collaboration of the two education providers, which builds on community and government supported indigenous food programs, could help lead cultivation and consumption of these foods to a mainstream level.