When the journey is as exciting as the destination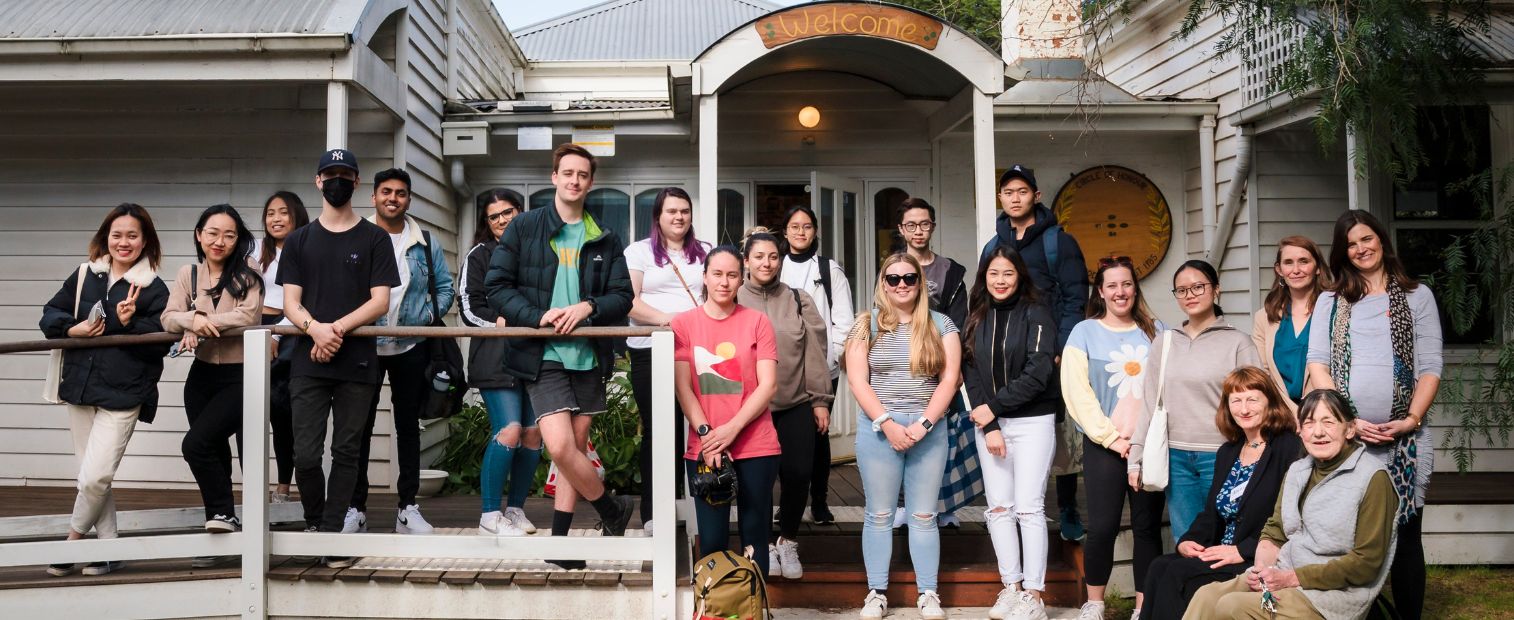 Have you noticed your social feeds are inundated with travel content? No surprise there! According to Tourism Australia up to 33% of Australians are planning domestic trips in the near future, a steady increase post-pandemic. This positive outlook is set to continue and is likely to contribute up to 11% of Australia's GDP by 2025 (Statista). It's undeniable that people are excited to travel, and if you're anything like our students, you're finding ways to incorporate this passion for adventure into your daily life. We spoke to Angliss tourism degree lecturers Paul Taylor, Belinda Daly and Ngaire Griggs about how the industry is recovering post-pandemic, where it's heading, and how you can be part of it too!
At a time when international travel wasn't an option, domestic tourism propped up the Australian travel and hospitality industries. When state borders started to open in the first half of 2021 the pent-up demand led to overnight trips exceeding pre-pandemic levels by 9% (AusTrade). That's a lot of happy travellers, but the industry is calling for more resources.
"Never before has tourism, both internationally and domestically, shut down so abruptly and for so long. Now that the industry is reopening, employers are desperate to find skilled employees who can provide great experiences for visitors," said Paul, whose background of 16 years in industry helps him share practical real life experiences in his teaching.
Like other industries, sustainability is also at the forefront of tourism. Popular destinations can suffer from overtourism, which impacts the environment and the surrounding communities. Ecotourism focused lecturer Belinda explained, "The industry is working on a more regenerative form of tourism while still delivering great experiences for visitors and caring for local communities and their natural and cultural sites. Our ecotourism subjects let students explore, understand, and interpret Australia's precious natural and cultural landscapes in ways that protect and preserve our environment. They also examine how enterprises and destinations can balance purpose and profit whilst caring for visitors and local communities."
Throughout our tourism degrees, students are fully immersed in the tourism experience by visiting popular destinations and meeting tourism operators, specialists, business owners and more. This gives a front-row seat to the tourism industry and builds lots of great connections even before wrapping up their qualification.
"Students hear first-hand insights, networks, data and activities provided by organisations such as Zoos Victoria, Parks Victoria and Phillip Island Nature Parks, both on-site and as guest speakers. And as part of their assessments, they are challenged to collaboratively think big by these organisations and address real world issues," said Ngaire who has coordinated many industry collaborations for her students."We work closely with organisations such as the Young Tourism Network (YTN), The Victorian Tourism Industry Council (VTIC) and Adventure Tourism Victoria (ATV) and encourage our students to build connections during their studies. Many of our recent graduates have landed themselves into roles they love with connections gained at Angliss," added Ngaire
Students are also encouraged to enter industry competitions such as the VTIC Student Entrepreneurial awards. These opportunities give students a chance to flex their tourism knowledge, apply it to real-life challenges and pitch to a panel of industry leaders. In 2021 Vanessa Lauricella won the award with her sensory driven tourism project designed for adults and children with autism. She's now working at Australian Tourism Industry Council as a Quality Tourism Officer. Most recently, Daniel O'Brien was a proud finalist for his work on "Festival of the Valley", a creative festival centred around the Yarra Valley and Dandenong Ranges.


View this post on Instagram

If you see yourself going for a career that'll take you to the great outdoors and wonder if you'll fit in at Angliss, our tourism lecturers have great insights about what makes the perfect tourism student.
"A passion for travel is a must, and by this we mean all types of travel. Our students come with a worldly approach and a thirst to create the ultimate unique experience. Many of them are passionate about environmental conservation and interpreting cultural heritage with meaning."
"Within the ecotourism strand, we look for people who want to share and protect our natural and cultural environment. People who want to make a difference and understand that ecotourism experiences engage people in actions for long-term conservation and sustainability," said Belinda.