Spruce up your IG feed with these follow-worthy accounts
Is your IG feed looking a bit dull? We've listed some of our favourites, from luxurious hotel tours by Eva Chen, Instagram's Head of Fashion Partnerships to mouth-watering vegan recipes by Smith & Daugther Chef, Shannon Martinez; here's our list of follow-worthy people.
Food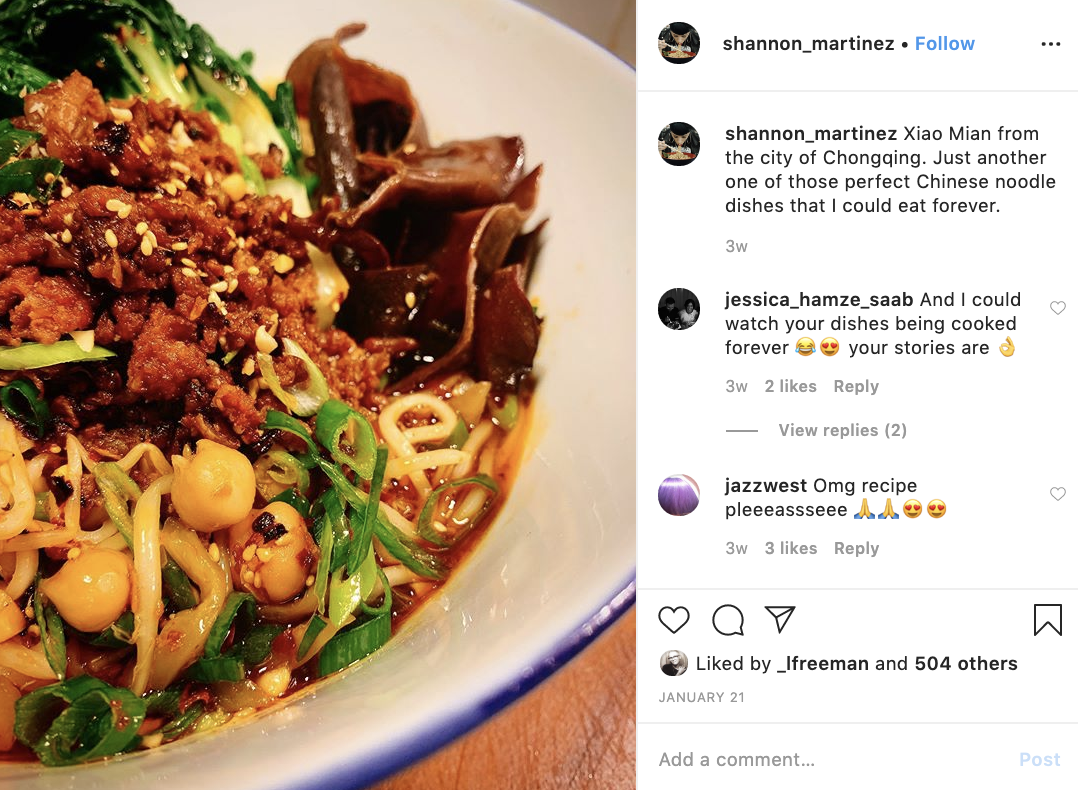 Shannon Martinez
@shannon_martinez
Vegan food has never tasted so good! If you've had the chance to dine-in at this mostly booked-out restaurant, you'll know the best way to experience and judge vegan food is through their feed me menu. But if their waiting list is too long, you can head over to her IG page to recreate these dishes yourself! Check out her Dine with Heart highlights for delicious cheap recipes!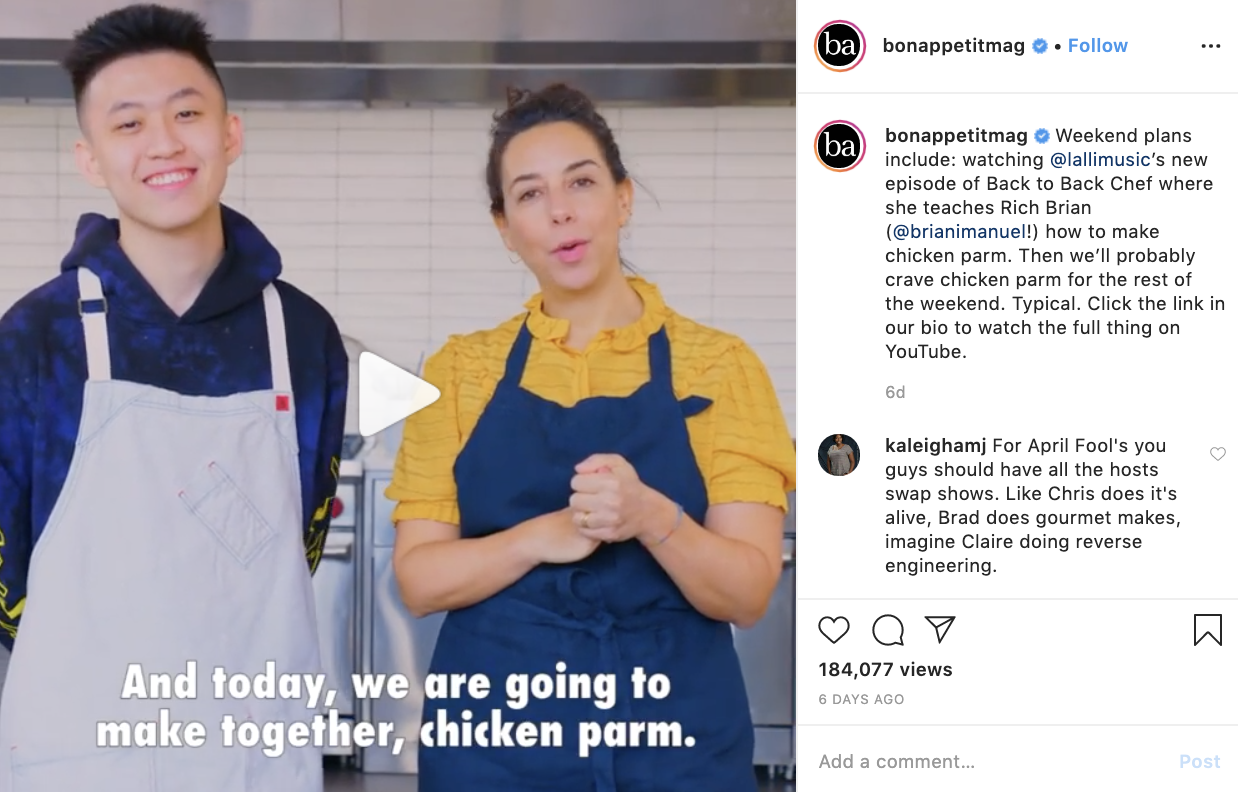 Bon Appetite
@bonappetitmag
Bon Appetit brings a sense of joy, comfort and humor back to cooking without losing all of the intricate techniques that comes with it. So when you're done devouring their beautiful images and ready to recreate some of their dishes at home - head over to their Youtube channel to meet their delightful recipe developers. I'd bookmark everything if I were you.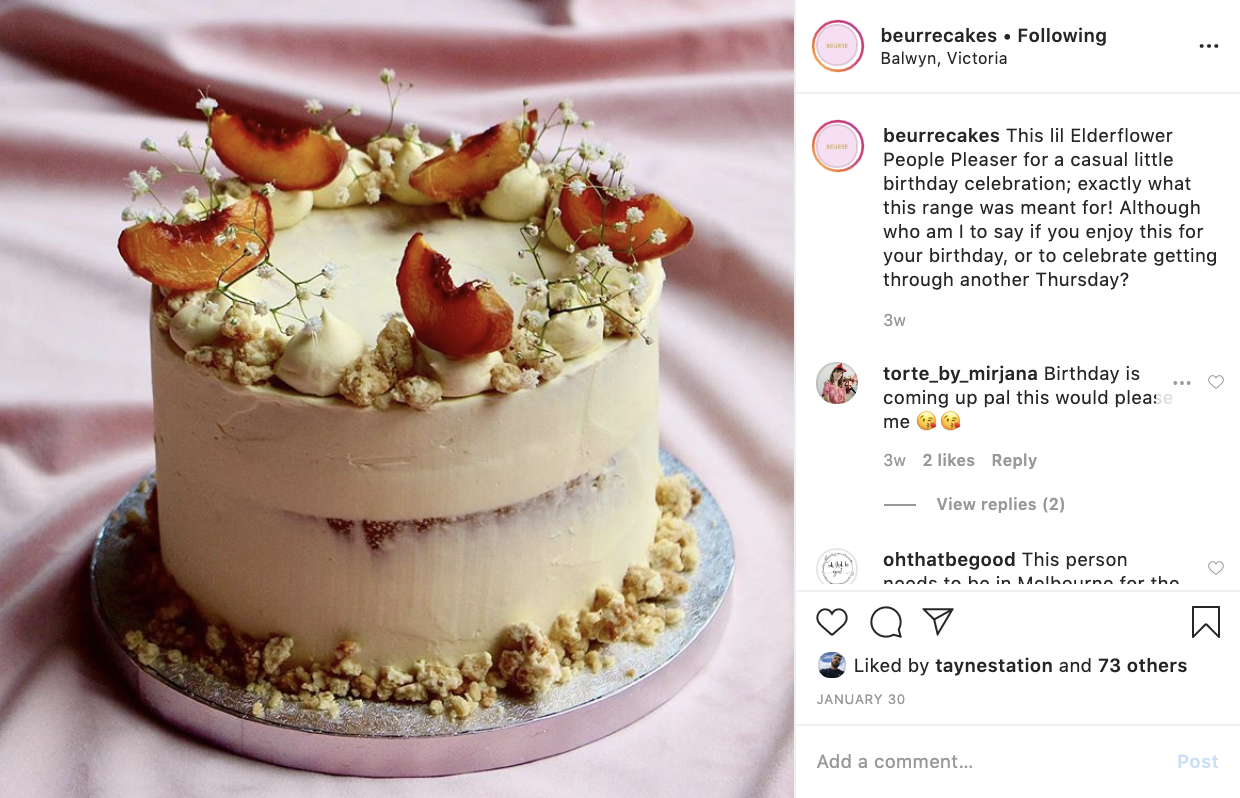 Beurre Cakes & Pastries
@beurrecakes
Zahara, maker of beautiful custom cakes and dessert tables is both talented and funny. She has achieved the perfect balance of showcasing her craft via IG but also gives a realistic peek of what motherhood is like when you're also juggling a successful career. We're here for the cakes but also the giggles. Give her a follow and you'll know exactly what we're raving about.


Travel & Tourism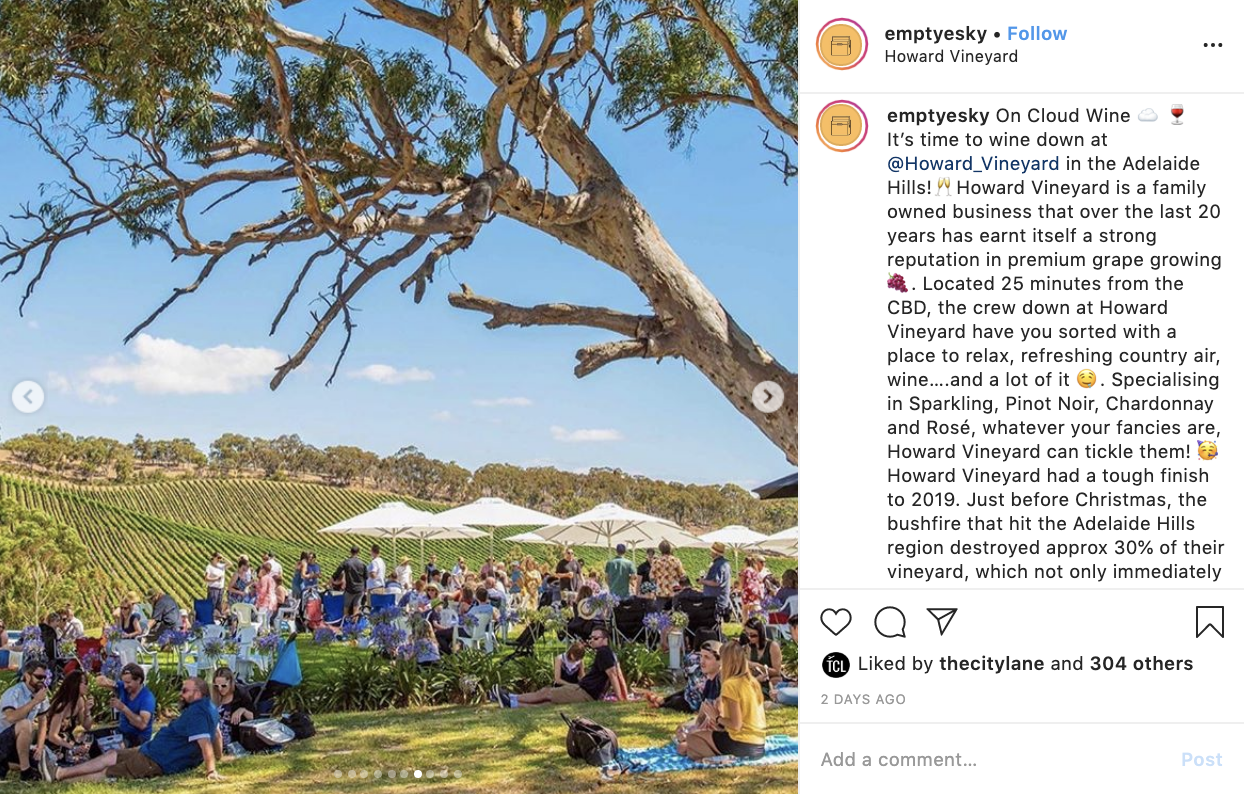 Empty Esky
@emptyesky
So you've raised awareness about the bushfires on your social media or even make multiple donations, what else? Enter from stage left, Empty Esky which is a national movement of foodies and travelers supporting local businesses in affected areas. So, next time you're planning a road trip, take an empty esky and join the movement.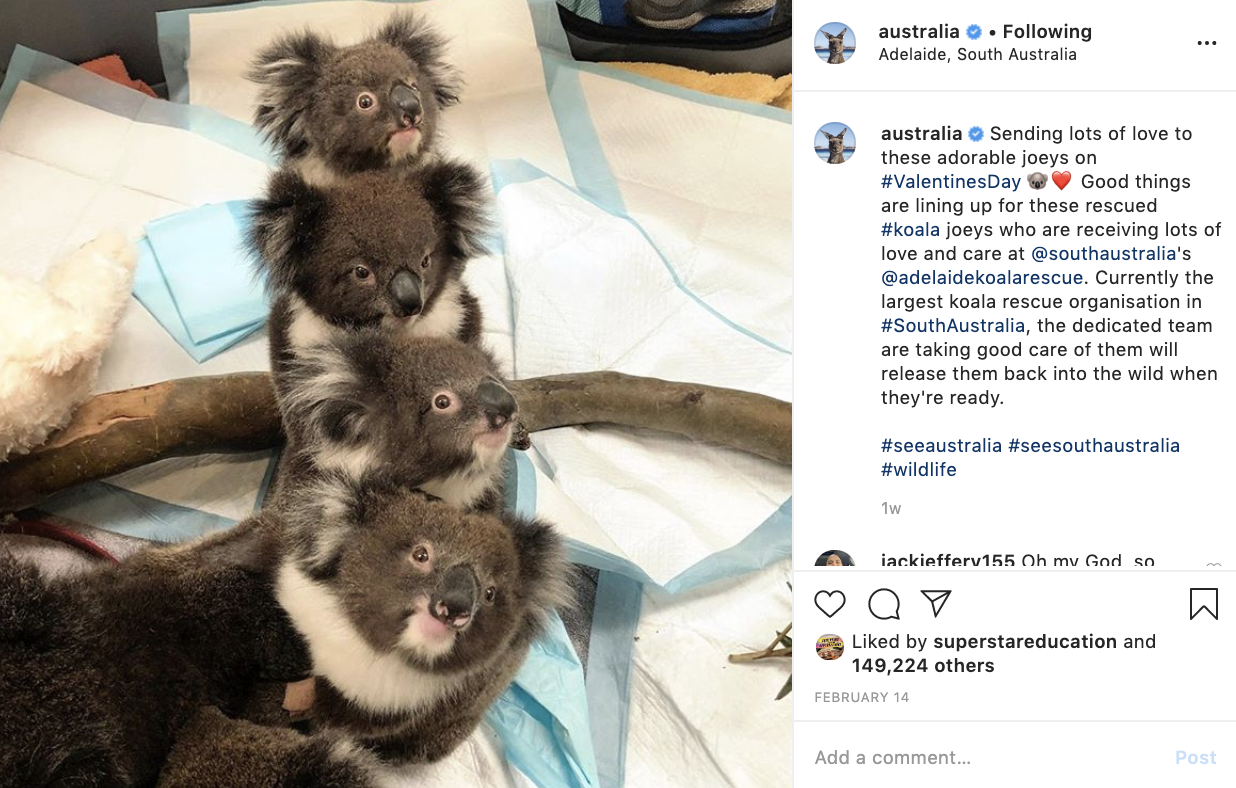 Australia
@australia
It's easy to forget how diverse the Australian landscape is. Pristine beaches, red desserts and lush green bushes -we've got them all! If you think you've explored every single nook and cranny of this place, think again. Give them a follow if you need a little reminder of how amazing our home is and maybe this will inspire your next holiday.
If that's not enough, there are so many photos of baby joeys, koalas and quokkas. Convinced? Yes, good.





Lonely Planet
@lonelyplanet
What's the next best thing if you don't have access to an excellent tour guide? Lonely Planet, of course! Whether you like to hold a copy of your favourite destination or if you prefer to hop on their website, Lonely Planet lets you decide how you want to experience your holiday. And if you're not sure where to go next, visit their IG, close your eyes and tap on a random photo. Maybe this one will be an unforgettable trip across the pond.
And no, we're not looking at flight deals, you are!



Hotel & Hospitality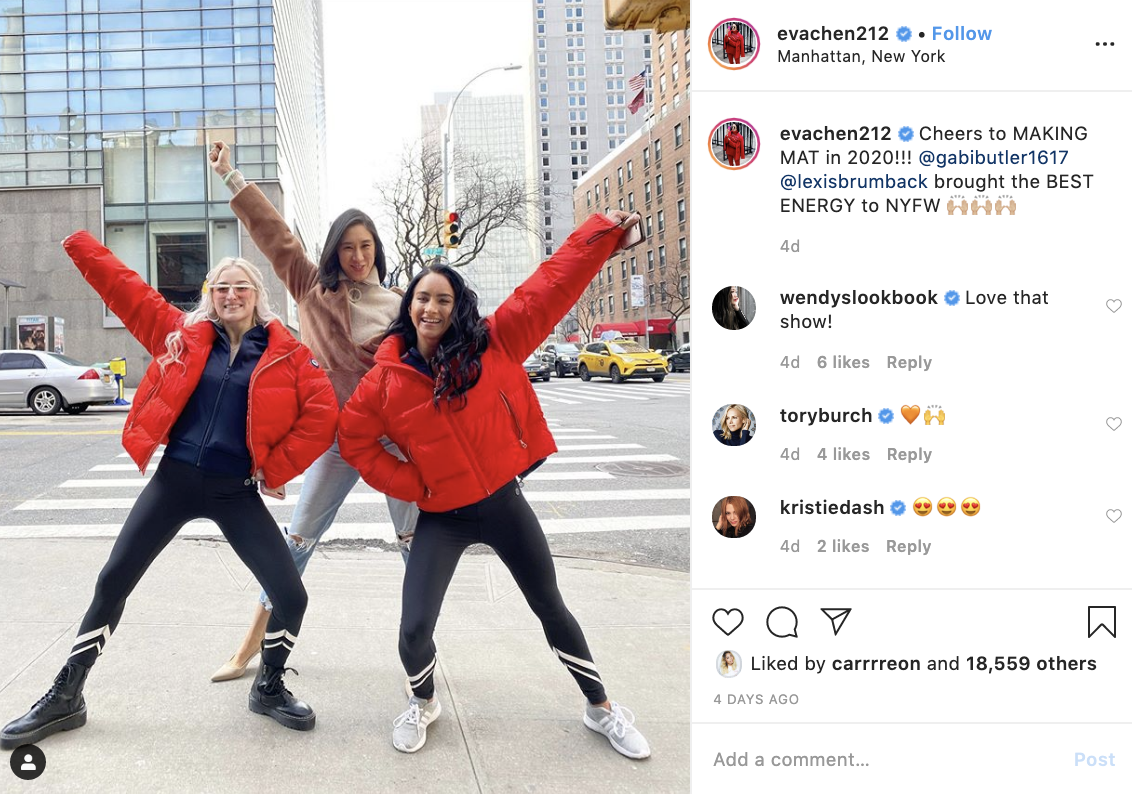 Eva Chen
@evachen212
As the Director of Fashion Partnership at Instagram and a best selling author, you'll often see her jet setting all over the place. After years of traveling and learning a thing or two about what makes a binge-worthy IG content, she started her own series called Hotel Room Tour. You'll find beautiful interior design, creative storage solutions, thoughtful/bespoke complimentary gifts and of course her famous breakfast rankings. Best advice? Do not overload yourself with bread, they're the cheapest thing there - go for fruits or local delicacies.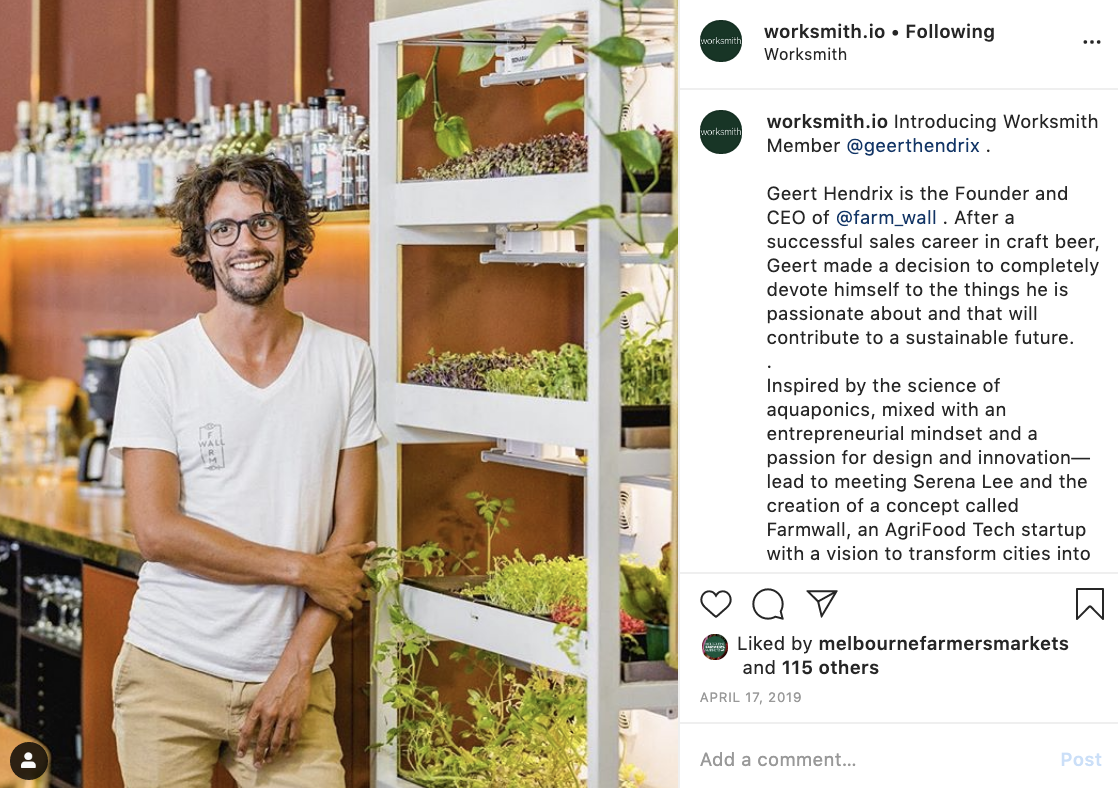 Worksmith
@worksmith.io
Do you aspire to work in the F&B and Hospitality industry? Well, you might want to familiarise yourself with Worksmith. They're not just your typical beautiful co-working space (though it is one their many upsides) but it's also a platform for people to collaborate, innovate and grow. All levels of expertise are welcome! Not quite ready to take up a membership yet? We suggest signing up for their newsletter and attend one of their many industry events. Up next? The Melbourne Cocktail Festival, of course! You can expect a mix of 25 of Melbourne's best bars, 15 industry-leading speakers, 40 events and many cocktails - need we say more?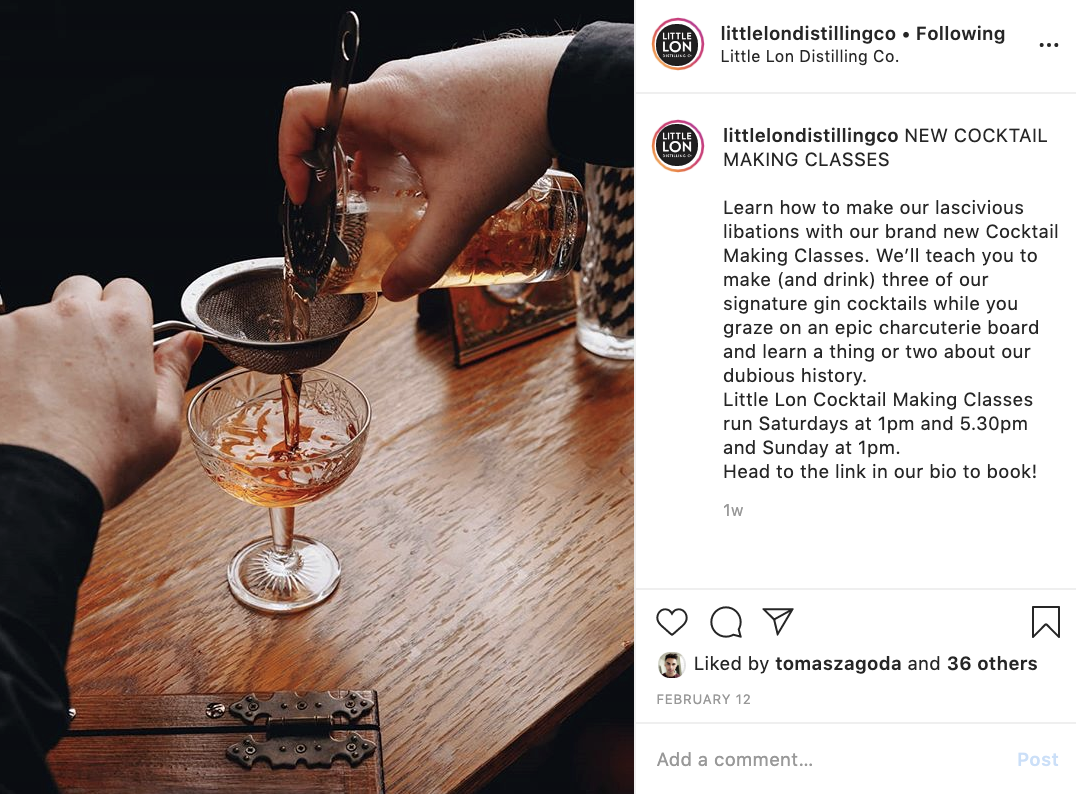 Little Lon Gin
@littleliondistillingco
Little Lon Distilling Co continues to pay homage to Little Londsdale with their exciting and limited edition gins. If you're a fan of gin, they run a variety of gin masterclasses ranging from $75pp to $95. Bring your friends, learn how to whip a fancy cocktail, impress everyone you know. Gather eight of your friends and book now.
Name a more Melbourne activity...yes, we're waiting.
Events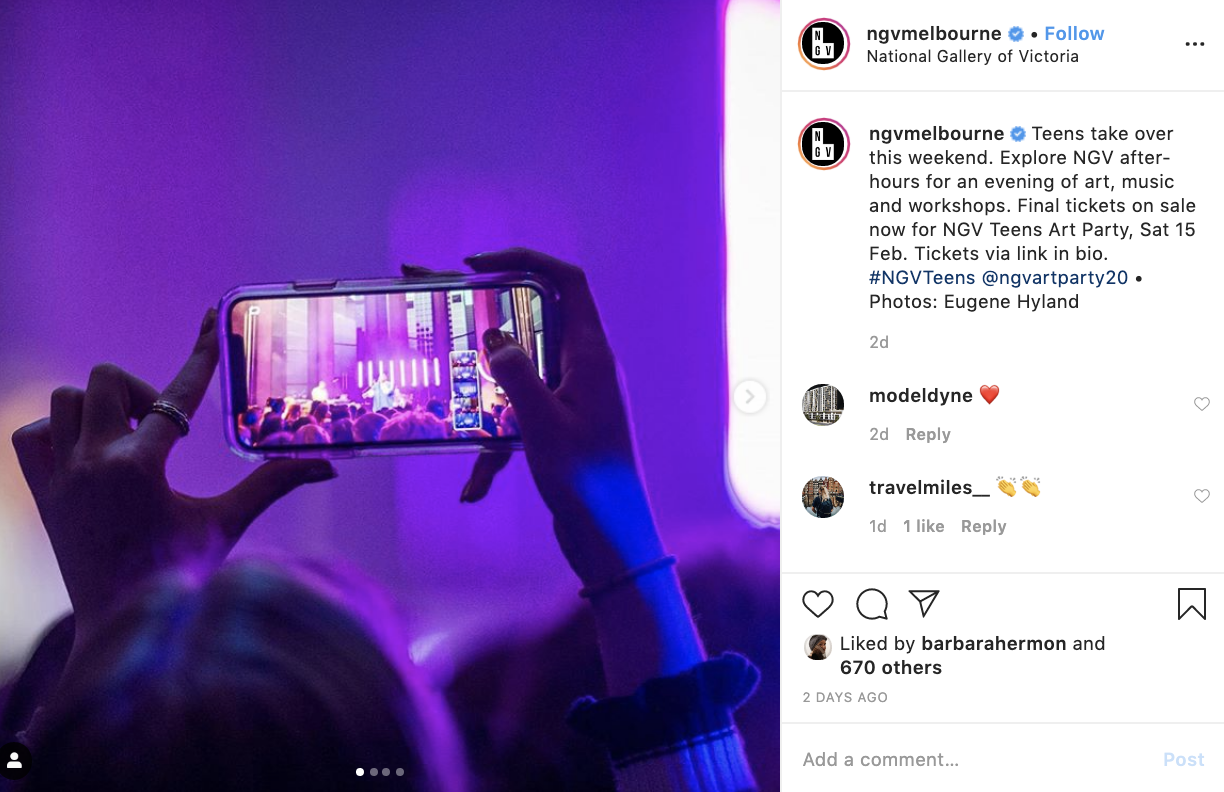 NGV Melbourne
@ngvmelbourne
As resident Melbournians, it's almost habitual to take NGV for granted and that's something we need to change. If you haven't already, follow their Instagram now! Apart from being so close to everything in the city, it's a great place to go during the summer because they have free and paid events all the time. Things to look forward to in 2020? NGV Friday Nights (ends April 11th), KAWS exhibition and of course the Take The Cake Exhibition over at Ian Potter Centre (which Angliss is proudly a part of).
For more info about events at the NGV click here and to learn more about Take The Cake Exhibition, click here.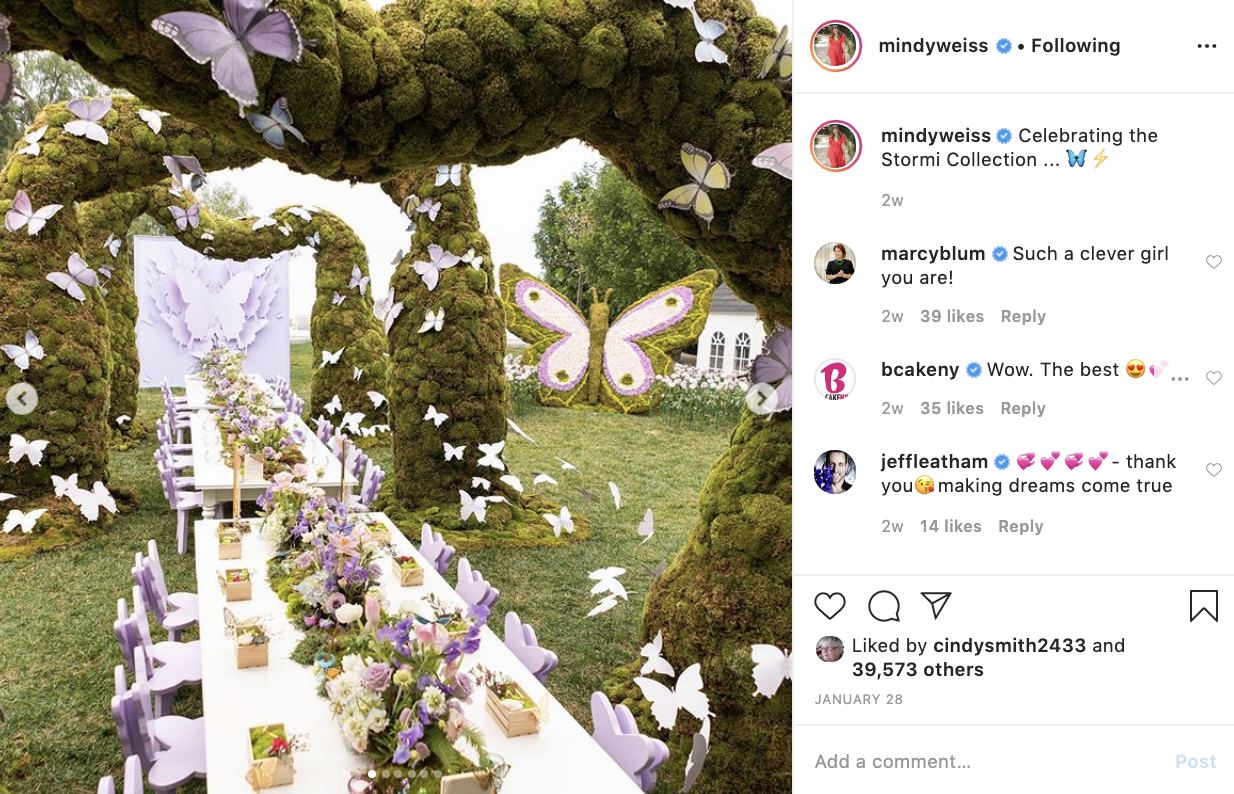 Mindy Weiss
@mindyweiss
You may not know her name, but you've definitely seen her work as you scroll through IG. Mindy Weiss is the person responsible for many iconic Kardashian events and parties (Kourtney Kardashian's Into The Woods themed Christmas party and Stormi's 2nd birthday - double tick!!). Follow her IG for your next event #inspo.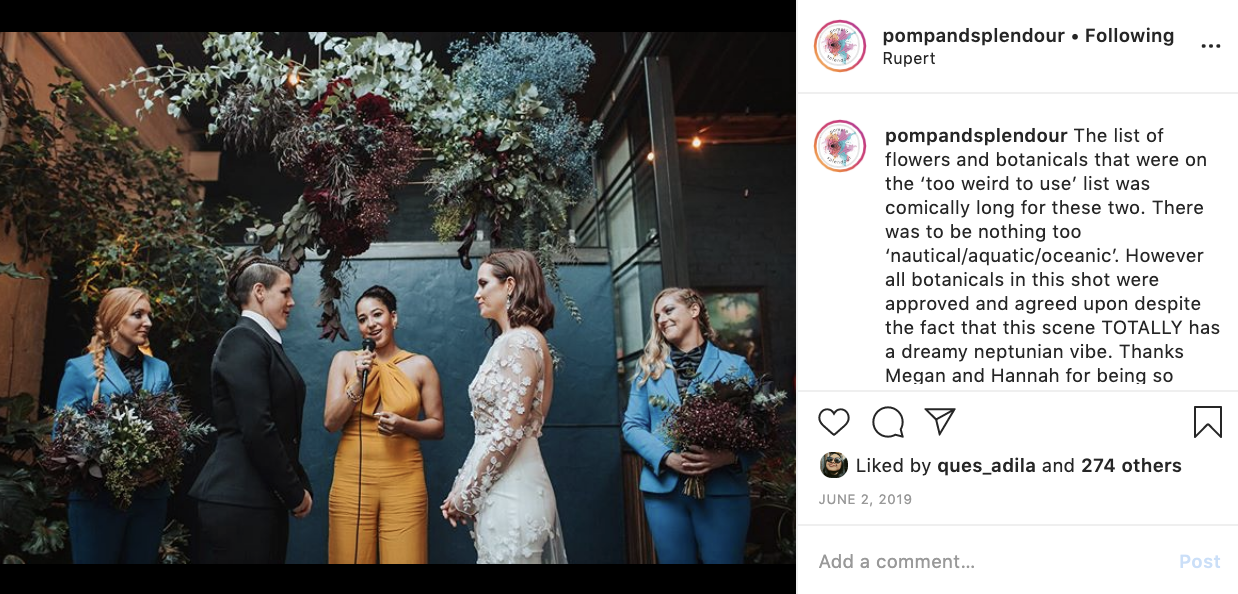 Pomp and Splendour
@pompandsplendour
This Melbourne and Byron Bay based Flower Studio has managed to flip flower arrangements to something edgy and exciting. Their arrangements resemble something that can be shown in an art gallery than what you'd see in your grandmother's house. With their last big exhibition at Flowering Now (a collaboration with The Design Files), there's a lot you can take for inspiration from Pomp and Splendour.