WORLD'S LONGEST LUNCH THRILLS STUDENTS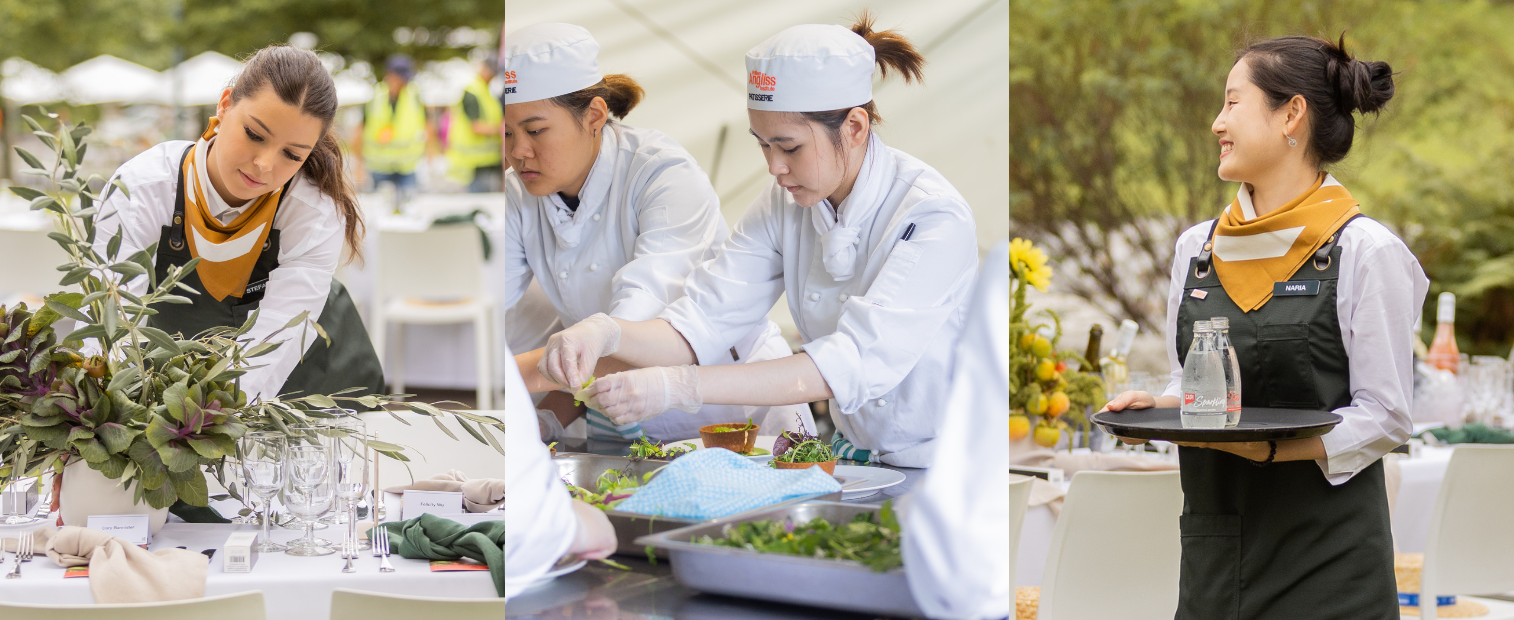 More than 80 Angliss students and staff provided hospitality, cookery and events support at the World's Longest Lunch this year, kicking off the Melbourne Food and Wine Festival (MFWF) for 2023.
Almost 1,800 diners attended the lunch, with more than 5,000 plates served. The three-course meal was designed by Alla Wolf-Tasker AM, Culinary Director of Lake House in Daylesford, and showcased regional produce.
Staged over 600m of the picturesque Treasury Gardens, students supported the event's official catering partner Peter Rowland, and event specialists En Pointe, to bring Wolf-Tasker's decadent feast to the table.
Claudia Allen, Angliss cookery student, said that the experience opened her eyes to learning how the production line in such a large catering event works and the importance of teamwork. "A highlight of the day was working with such amazing and experienced chefs, who were so willing to let you be hands on in their kitchen, and who really made you feel like a valued part of such a big event."

She encouraged students to grab these chances adding, "I was one of the students who always overlooked these opportunities and now I can't wait for the next one. It is such a thrill and everyone should volunteer at least once. It was a wonderful fulfilling experience."

William Angliss Institute has a long-standing relationship with MFWF with students gaining valuable, real-world experience in this major event, now in its 31st year.
Professional Cookery teacher at Angliss Chef Dale Lyman, said these events, "Give students an opportunity to see how a large catering company like Peter Rowland Group organises such big events. It's a good experience for them to be part of something different and learn from industry professionals."
Peter Roland Group Executive Chef Matthew Haigh, who gave students their pre-event briefings, said that Angliss students performed their tasks very well, "They paid attention and most importantly they got involved and had a go."
Learn more about unique work experience opportunities coordinated by the Angliss Careers and Employment team.
Published 4 April 2023