Dr Anne Astin AM, PSM | Board Chair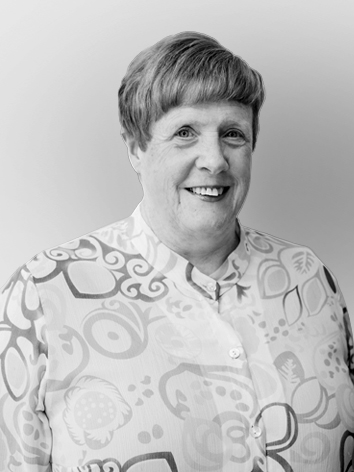 Anne was the inaugural CEO of the Victorian Government's statutory authority, Dairy Food Safety Victoria.
She previously held a number of senior executive positions in the Victorian public sector, working in food policy and regulation, public health, agriculture, minerals and petroleum, natural resources and environment, land administration and forensic science. Prior to this, Anne was a senior tutor at Monash University, working in biomedical research and education.
Anne is currently Chair of Good Shepherd Australia and New Zealand, Chair of Dairy Food Safety Victoria, Chair of The Food Agility Co-operative Research Centre, Chair of SafeFish and Chair of the Australian Industry Skills Council's Food Beverage and Pharmaceutical Industry Reference Committee. She is Chair of EnergySafe Victoria's Audit and Risk Committee, a Non-Executive Director of Sheep Producers Australia, a Non-Executive Director of the Australian Packaging Covenant Organisation (APCO), a non- Executive Director of New Zealand's Food Safety, Science and Research Centre, a Trustee of Kildare Ministries and a Council member of Catholic Social Services Victoria.
Previous positions she has held include CSIRO's Agriculture and Food Advisory Committee, President and Chair of the Australian Institute of Food Science and Technology (AIFST), the immediate past Chair of the Australian and New Zealand Implementation Sub-Committee for Food Regulation (ISFR), Chair of Wellsprings for Women Inc., non-Executive Director of Australian Dairy Farmers Ltd, Director of Dairy Australia, Director of the Melbourne Royal Botanic Gardens and Chair of Victoria's Women in Primary Industries Advisory Panel.
In 2020, Anne has been awarded a Member of the Order of Australia (AM) for her services to Australia's dairy industry and food safety regulation. In 2011, she was awarded the Public Service Medal in the Victorian Division of the Queen's Birthday Honours for her services to the dairy industry, national food regulation and rural women. In 2010, she was inducted into the Victorian Women's Honour Roll for her work in biochemistry and as an advocate of women's leadership. In 2010, she also received the Australian Dairy Industry Council's Outstanding Service Award in recognition of her leadership in, and services to, Australia's dairy industry and in 2016 was awarded the Dairy Industry Association of Australia's John Bryant Gold Medal for outstanding service to the industry.
Anne holds degrees in Ph.D. (Biochemistry), B.Sc. (Hons) (Biochemistry) and B.Sc. (Chemistry). She has a Graduate Diploma in Public Sector Management and is a member of the Australian Institute of Company Directors, a Fellow of the Australian Institute of Food Science and Technology and a member of the Dairy Industry Association of Australia.
Roger Clifton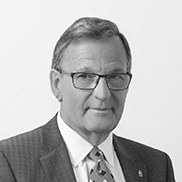 Roger was trained in Marketing and Advertising Principles and Practice at RMIT. After completing National Service in the Australian Army and serving in Vietnam, Roger joined Young & Rubicam (Y&R) as a Group Head and subsequently became General Manager of their joint venture Dentsu Y&R.
In the late 80's, Roger formed his own advertising agency called Clifton Court Smith, with two partners. This business grew and acquired the Melbourne office of Ogilvy & Mather to become Clifton Court Smith Ogilvy & Mather (CCSO&M). Roger served as its Managing Director and it grew to be in the top ten such businesses in Melbourne. CCSO&M then merged with Singleton Advertising in 1996 bringing together two very successful agencies and Roger was appointed Managing Director.
In 2000, Roger was invited to join the largest agency network in the world, McCann Erickson, as its Melbourne office Managing Director and the business grew to be in the top ten in its market. With an increasing interest in social marketing and behaviour change, Roger accepted an invitation in 2005 to run The Shannon Company as Managing Director. The Shannon Company was Australia's leading Social Marketing communications organisation and it grew to nearly double its size during Roger's tenure.
For eight years during his career, Roger sat on the curriculum committee for the Advertising Course of RMIT, was The President of the Advertising Institute of Australasia (being made a life Fellow in the year 2000), a Board member of Prahran Mission, and Odyssey House.
Since retiring from full time work in 2008, Roger has served as Chairman of the Prahran Market Governance board, lectured in advertising at Holmesglen Institute, mentored young aspiring advertising professionals, worked as a professional mediator and served the community as an Honorary Justice of the Peace.
Nicholas Hunt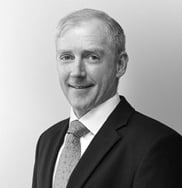 The Managing Director is the Chief Executive Officer of the Institute.
Nicholas Hunt has extensive experience within the tourism industry and vocational education sector. Through his time at William Angliss Institute, Nick has focused on: developing William Angliss Institute's educational programs across both vocational and higher education; strengthening the Institute's activities in support of industry growth and educational change; and leading the Institute's strategic development to ensure the Institute is best placed to continue its success in future years.
Previous positions held by Nick include CEO of Tourism Alliance Victoria, CEO of Country Victorian Tourism Council and Executive Director of Tourism Training Victoria. Nick is currently Chair of the TAFE Directors Australia Finance and Audit Committee, Chair of VTIC's Tourism Services & Hospitality Policy Committee, Director of the Victorian TAFE Association, Director of the TAFE Directors Australia National Scholarship Foundation, Deputy Chair of VTAC and a member of the VTAC Board of Trustees.
Nick's qualifications include a Master of Education Policy (International), University of Melbourne, Bachelor of Arts (Hons), University of Tasmania and he is also a Graduate of the Australian Institute of Company Directors.
Wendy Jones

Wendy Jones is a passionate tourism and hospitality industry practitioner, with a background in association management. She has worked with executive teams and boards across the tourism industry, the environment sector and community and is passionate about the importance of the visitor economy to regional Victoria.
Wendy's tourism and hospitality experience varies from owner-operator to industry association management in both Victoria and the Northern Territory. She served as a founding director of Goulburn River Valley Tourism before moving into the role of Executive Officer for a further three years. Her previous roles have included CEO of both the Restaurant & Catering Association of Victoria and Keep Australia Beautiful Victoria. Wendy also spent nearly ten years living in Darwin where she headed up the Northern Territory Tourism Industry Training Council before returning to live in regional Victoria. Wendy has also been a judge for the RACV Victorian Tourism Awards and in 2019 re-joined the Mentor Panel.
Wendy holds a Master of Business (Human Resource Management) Charles Sturt University and a Bachelor of Arts University of Melbourne. She is also a Graduate of the Australian Institute of Company Directors and currently serves as a Director of the Goulburn Valley Waste and Resource Recovery Group.
Vicky McIver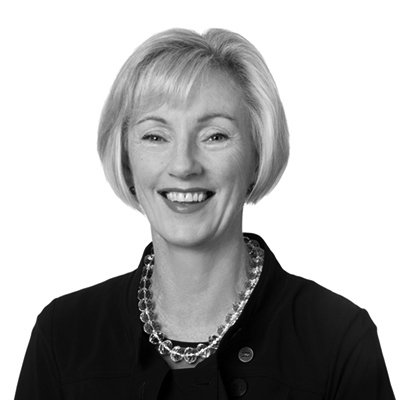 Vicky is currently a Board member on the Leadership Plus Board and a Director of Arrus Knoble (Aus). At William Angliss Institute, she is Chair of the Future Building and Infrastructure Committee, a member of the Remuneration Review and Board Membership Committee and the William Angliss Institute Pte Ltd Board (Singapore).
She has previous Board experience on Argyle Community Housing Board, the Council of Lauriston Girls' School and Ashwood School Council.
Vicky has more than 25 years' experience in working with Boards and Executive teams to develop and implement new strategic directions in private, public and not for profit sectors.
Vicky worked in Ernst and Young in the Performance Improvement and Information Technology Division and led many path-finder change management projects associated with the transformation brought about by new technology.
Vicky is a founding Director of Arrus Knoble (Aus) established in 1999 - a successful boutique consulting practice. She has worked on projects across many sectors including the tertiary education sector. She has held several long-term contract Executive roles. In 2015-16 Vicky was part of a State Government appointed TAFE assessment panel that reviewed all TAFEs in Victoria.
Vicky graduated from Otago University with a BA Honours in Political Studies and has a Master of Management (Organisational Systems) from Monash University and is accredited in several personal and organisational development diagnostic tools. Vicky is a Graduate of the Australian Institute of Company Directors and is a member of Women on Boards.
Hon John Pandazopoulos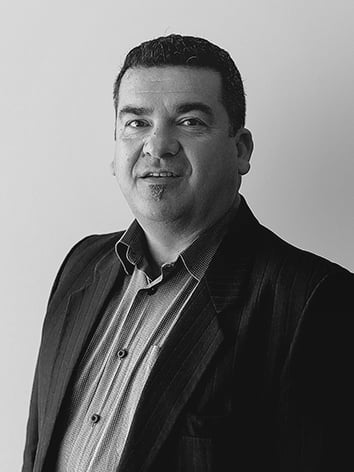 John currently holds the positions of Chair of Destination Phillip Island Regional Tourism Board, one of Australia's best known tourism regions, Chair of the Victorian Government's Visitor Economy Ministerial Advisory Committee and is a Board Director of Parks Victoria.
John is Victoria's longest continuous serving Tourism, Major Events and Gaming Minister with 28 years' experience in public policy, government and governance at international, national, state and local government level. John is the former Minister for Multicultural Affairs, Racing, Major Projects and Employment; former Member of the 'Cleanevent' Advisory Board, one of Australia's largest events businesses at the time; local Councillor and Mayor of the then City of Berwick and Executive of the Municipal Association of Victoria; and former Chair and Deputy Chair Victorian Parliament Environment and Natural Resources Committee.
Ray Petts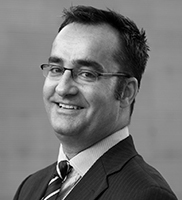 The Elected Director is a staff member and is elected by the staff of the Institute.
Ray Petts has extensive experience within the Travel and Tourism industry plus the Vocational Education Sector.
Ray commenced his career in Travel more than twenty five years ago as a Tour Manager leading coach tours around Europe. Since then Ray has held General Manager and Director roles with many leading adventure travel companies around the world. These include Tucan Travel, Buffalo Tours, Wide Eyed Tours and Freedom Road Destinations which saw him travel to over 80 countries and live in London, Vietnam and Peru.
With a desire to teach people seeking a career within the Travel industry Ray worked for TAFE NSW and then relocated to Samoa for several years with the Australian Pacific Technical College. Ray often presented at industry forums to support local travel businesses in Samoa. He forged strong partnerships with The Samoan Tourism Authority and local tour operators to allow students from Samoa, Tonga, Papua New Guinea and Fiji to lead tours around the island for passengers visiting on cruise ships.
Ray relocated to Singapore as Head of Business, then as Centre Director and Board Member for the William Angliss Institute Singapore campus. Ray was also the Chair of the Performance Management Execution and Review (PMER) committee that was responsible for obtaining the Edu Trust accreditation that allowed for Australian qualifications to be delivered in Singapore.
Whilst in Singapore Ray was successful in securing many large key accounts such as training over 2,000 people for Singapore Grand Prix. Other key industry training partners also included Singapore Tourism Board, Singapore Sports Hub and the Singapore Attractions Association.
Returning to Sydney Ray was heavily involved in the build and fit out of the new Sydney campus in Alexandria where he holds the position of Campus Manager. Due to several international placements Ray has excellent interpersonal skills and cross cultural management experience. He holds a Master of Business Administration (MBA) from the Australian Institute of Business and has a strong focus on business growth and success.
Matteo Pignatelli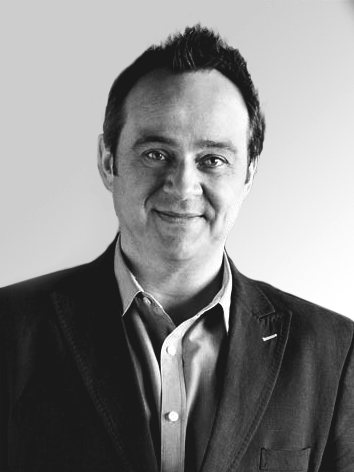 "Working in, with and for the hospitality industry for over 35 years"
Matteo Pignatelli graduated with a Diploma of Business in Hospitality Management at William Angliss in 1989, after winning individual awards for Culinary Studies, Food and Beverage Operations and Most Outstanding 2nd year Student. While studying, he complemented his studies by working part-time at fine dining establishments such as Jacques Reymond, Masani's and Tansy's.
After graduation, Matteo worked full time as Managing Director at Fedele's, Glen Waverley. After four years building up his successful business, he opened Matteo's in 1994, in the building once occupied by Mietta's in North Fitzroy. Housed in a Victorian terrace just past the bohemian enclave of Fitzroy's famous Brunswick Street, Matteo's is an elegant restaurant serving contemporary Australian cuisine.
Since opening, Matteo's has built a strong following and a fine reputation. This is not only reflected by its loyal customer base but by the many awards won through Matteo's commitment to a high standard of cuisine and service.
In 2018 Matteo retired from a number of roles held with the Restaurant & Catering Association of Australia; Chairman of Restaurant & Catering Association Victorian Council (2008 – 2018), President of the Restaurant & Catering Association of Australia (2012 – 2016), Trustee of Restaurant & Catering Association Education Foundation and a Board member of Restaurant & Catering Industrial.
Brenda Richardson

Brenda Richardson has over 25 years' experience in the Manufacturing and Information Technology industries. As well as IT, her career has included a broad range of roles in Logistics, Process Re-engineering, Change Management and Strategy.
In 1999, she was appointed to the Operating Committee of Ford Australia, as Vice President of Information Technology and Business Initiatives for Ford Australia/New Zealand. She has extensive experience of managing dispersed sites, and bringing together the needs of diverse stakeholders and has held a series of roles with Asia-Pacific and global responsibility.
Brenda has considerable experience in Higher Education, including ten years on the Council of the University of Tasmania. Her board experience also includes roles in Built Environment, Audit and Risk, Community Engagement and advisory committees. She is currently a member of the Geelong Cemeteries Trust (Class A).
Currently self-employed, Brenda specialises in bridging the gap between technical and non-technical communities.
Brenda holds a Bachelor of Science (with Honours) majoring in Mathematics and Computing as well as a Masters of Business Administration. She is a Fellow of the Australian Institute of Company Directors.
Peter Sexton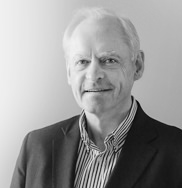 Peter Sexton is a graduate of the Australian Institute of Company Directors and a Chartered Accountant. Peter has 40 years' experience in external audit across Australia, the UK and Indonesia, auditing publicly listed companies, large proprietary companies and not-for-profits; helping businesses achieve an appropriate level of best practice in financial reporting and risk management.
Peter started his career with Peat Marwick Mitchell (now KPMG) in 1979 and retired as an audit partner with RSM Australia Partners in 2019. He still works with RSM on a range of consulting assignments and the provision of probity services to various government agencies. In 2010 he was personally appointed by the Parliament of Victoria to conduct the financial audit of the Office of the Victorian Auditor General for a 3-year period.
Peter's contribution as a director leverages his financial reporting and management experience, particularly his interest in behavioural management and the importance of strategy, execution, culture and structure in growing a successful business.
Peter is no stranger to the hospitality sector having provided pro-bono audit services to the Victorian Tourism Awards process for 15 years between 2003 and 2017 and working with a range of tourism organisations including various peak bodies in the industry.
Peter is also a director of Montsalvat Ltd, a cultural and tourism precinct in Eltham Victoria that has practical and meaningful exchanges with the Australian artistic community, providing educational opportunities in all forms of the arts for people of all ages and stages of life.