Whether you're a guest or an Angliss student, Restaurant Rubric provides a new dining experience at our Sydney training restaurant.
The Angliss fully-equipped training facilities have been adapted into a fine restaurant dining experience where as a Sydney-based student you get to try out your skills and Sydney customers get to try out different types of cuisines. Restaurant Rubric provides an excellent training ground for budding professionals in a very strong growing industry!
Prices
Breakfast - $5.00
Lunch & Dinner
Appetisers $7.00
Mains $18.00
Desserts $8.00
Upcoming Events
Pub Grub
Lunch and dinner
Comfort food at affordable prices best describes our new pub grub food. Enjoy these classical culinary items with a modern influence - from homemade beef Reuben with Swiss cheese and garlic aioli, to our crispy chicken burger with kimchi, pizzas and fresh salads. Mains from $14, desserts from $8.
Lunch (Thurs & Fri)
September - 5, 6, 12, 13, 19, 20
Dinner (Tues - Fri)
September - 3, 4, 5, 6, 10, 11, 12, 13, 19
Breakfast
Enjoy a delicious meal of either scrambled eggs with salmon or baked egg with tomato and chorizo.
October - 18, 25, 30
November - 1
Asian or Italian Degustation
For lunch, our famous Asian & Italian four-course degustation menu is back! Enjoy international favourites such as squid salad, satay beef or braised lamb shoulder and homemade pasta dishes along with tiramisu for dessert. $15 per person, for four-courses.
Asian
October - 16, 23, 29, 31
Italian
October - 18, 25
Graduating Menu
Lunch & Dinner
This graduating menu showcases five different courses that embrace a range of exciting culinary techniques. Each dish, in each course is designed as one portion. Select the dishes across any or all five courses to create your own food journey.
Lunch (Thurs & Fri)
November - 14, 15, 21, 22, 28, 29
Dinner (Tues - Fri)
November 12, 13, 14, 15, 19, 20, 21, 22, 26, 27, 28
Bookings and Enquiries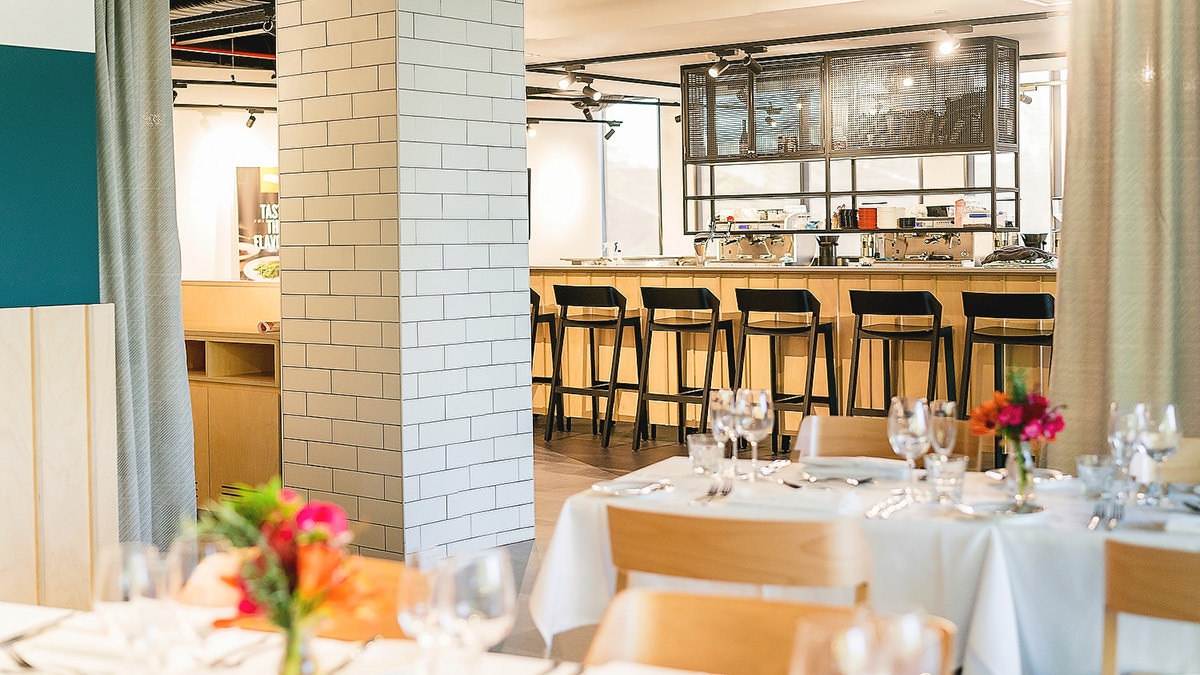 Restaurant Rubric
For more information or to make a booking please
call (02) 9125 5111
or email
Bookings are essential.