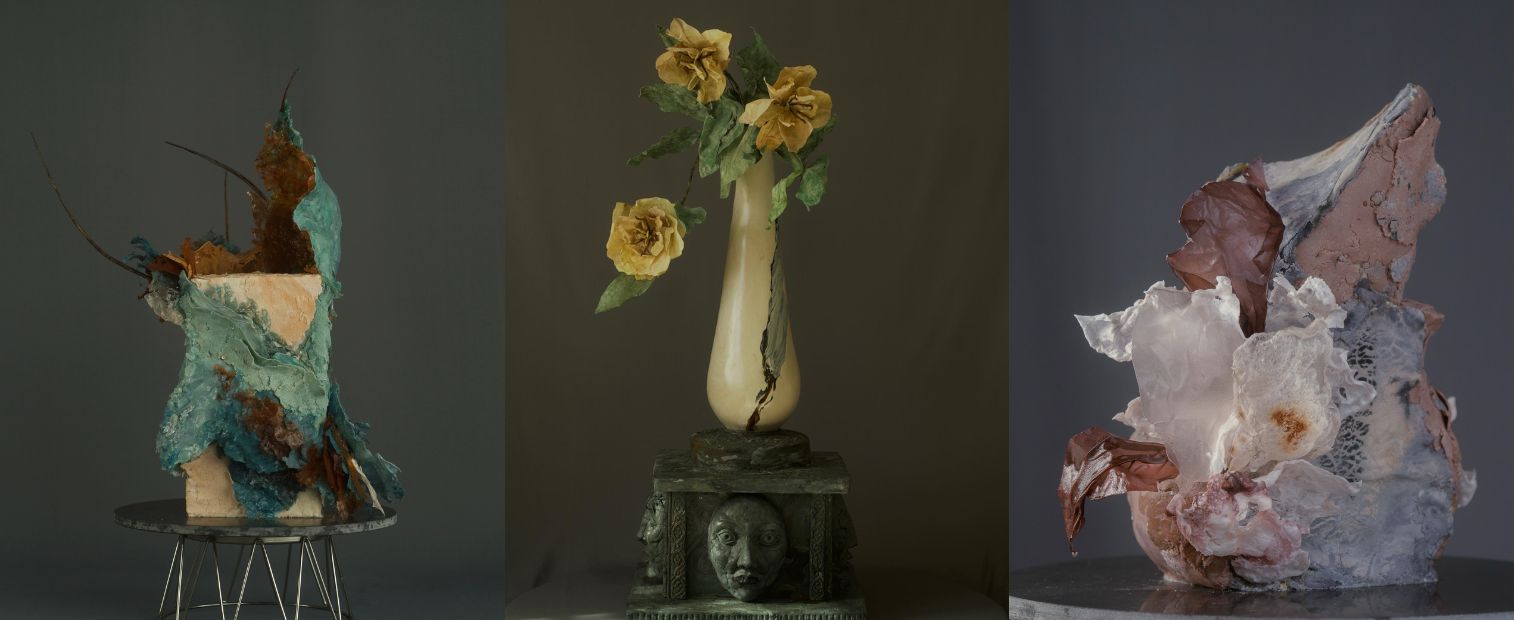 (Cakes from left to right: The Majesty's Veil, The Vase of Love and The Broken Pot. Images supplied by Gina Adil)
The last time we caught up with cake designer and Angliss patisserie alumni Gina Adil was late last year when she was a fresh patisserie grad. Since then, she's been working in the industry as a pâtissière, cake decorator and recently a part-time pastry chef at the International Convention and Exhibition Centre (ICC) and continues to develop her cake designing skills.
"I keep a daily work list to motivate myself and track what I aim to finish. For example, if I work three days a week at ICC, I would make a weekly plan and distribute my workload to the four days I choose to work for myself."
If you ever stumble upon her Instagram, you'd know Gina consistently shares her progress, and the industry is taking notice! In the past couple of months, the talented cake artist has been listed in the Australian Cake Artists & Decorators Association as one of their top 20 picks for Rising Stars in the country and also won second place at the Sydney Art of Cake Competition 2022 (Wedding Cake Category) for her Vase of Love cake display.
When asked about the best advice she's ever received, Gina said it is to create and not copy.
"My design process starts with brainstorming, collecting inspiration, sketching, colour, and thinking about the cake structure. It would take me more than one week, and this is only the design stage."
"I like creating designs you can't find on Pinterest or other cake artists. I enjoy the freedom and the flow when working for myself, and I have improved a lot since I first started."
View this post on Instagram
Through her patisserie course, Gina learned many core patisserie skills, from working with different types of sugars, advanced finishing techniques for specialty cakes, making pastries, cakes and gateaux to essential business skills such as leading and managing a team, managing budgets and working health and safety practices. As for her design skills, she credits her husband, Orda Turdush, a professional artist, for imparting his knowledge in design, helping her reach her potential.
"He helps me understand art fundamentals, complex colour combination, shapes and composition applied in cake designs. He pushes my limitations and inspires me to be an original and creative cake artist."
When asked about future plans, Gina said she is still in the first couple of chapters in her cake artistry journey. There's plenty for her to explore and experiment with, and she aims to push her design skills further and be involved in more industry events.
If you're an aspiring patissier, baker or chef, take a leaf out of Gina's book.
"Do not rush into anything after graduating. Take your time to explore your niche and what you are into, build your skills first, and go from there."
Published 19 July 2022