A season to celebrate achievements
Here's a resounding congratulations to everyone for making it to the end of the year - especially those checking off their final high school exam from their list! What's left to do? After a long year adapting to a 'new normal', living in isolation and missed birthdays and anniversaries - we think it's time to dedicate the last month of 2020 to catching up on celebrations. Here's how we think you should do it.


Get to know your city
It's surprising to discover what you've missed the most from a city that's been dubbed the most livable place in the world. You do miss places, events and general day to day interaction. But what really adds the twinkle in the Melbourne experience are the people behind them. It's the local recommendations and hidden gems. Here are some of our favourites.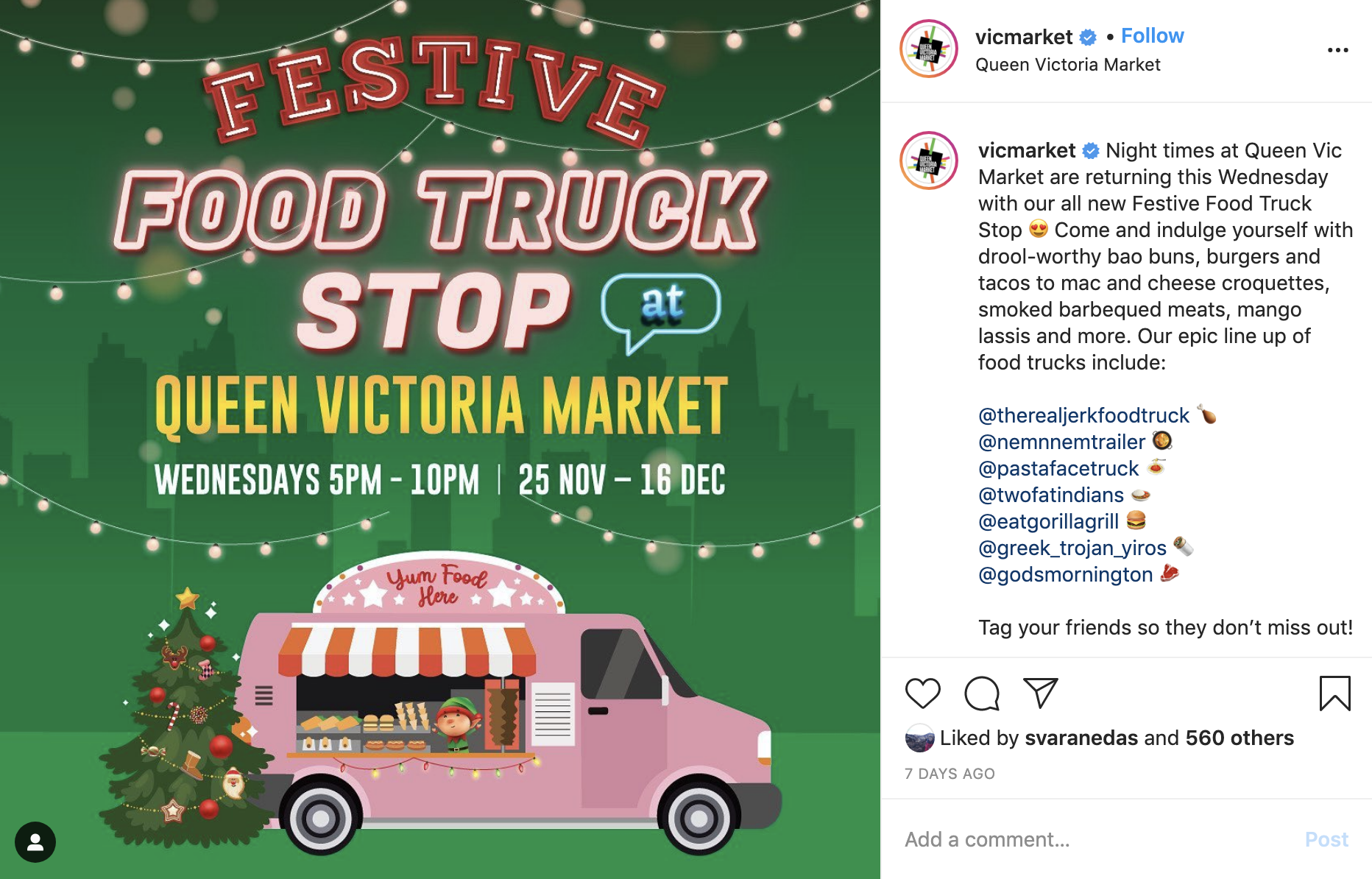 Food Truck Festival at Queen Victoria Market
Enjoy balmy summer nights at QVM! For four weeks, make the most out of the delectable selection of drool-worthy bao buns, burgers and tacos to mac and cheese croquettes, smoked barbequed meats, mango lassis and much more. Available from 25 November to 16 December 2020, between 5 pm - 10 pm.
We're embracing picnics, and we think they're here to stay. With the help of Angliss experts, Jess Derham (Lecturer for Tourism Management) and Corinne Maxfield (Program Leader for Events, Travel and Tourism), together we've made the ultimate picnic guide! Read our complete guide on how you can spruce up your picnic basket and where you should next lay your picnic mat.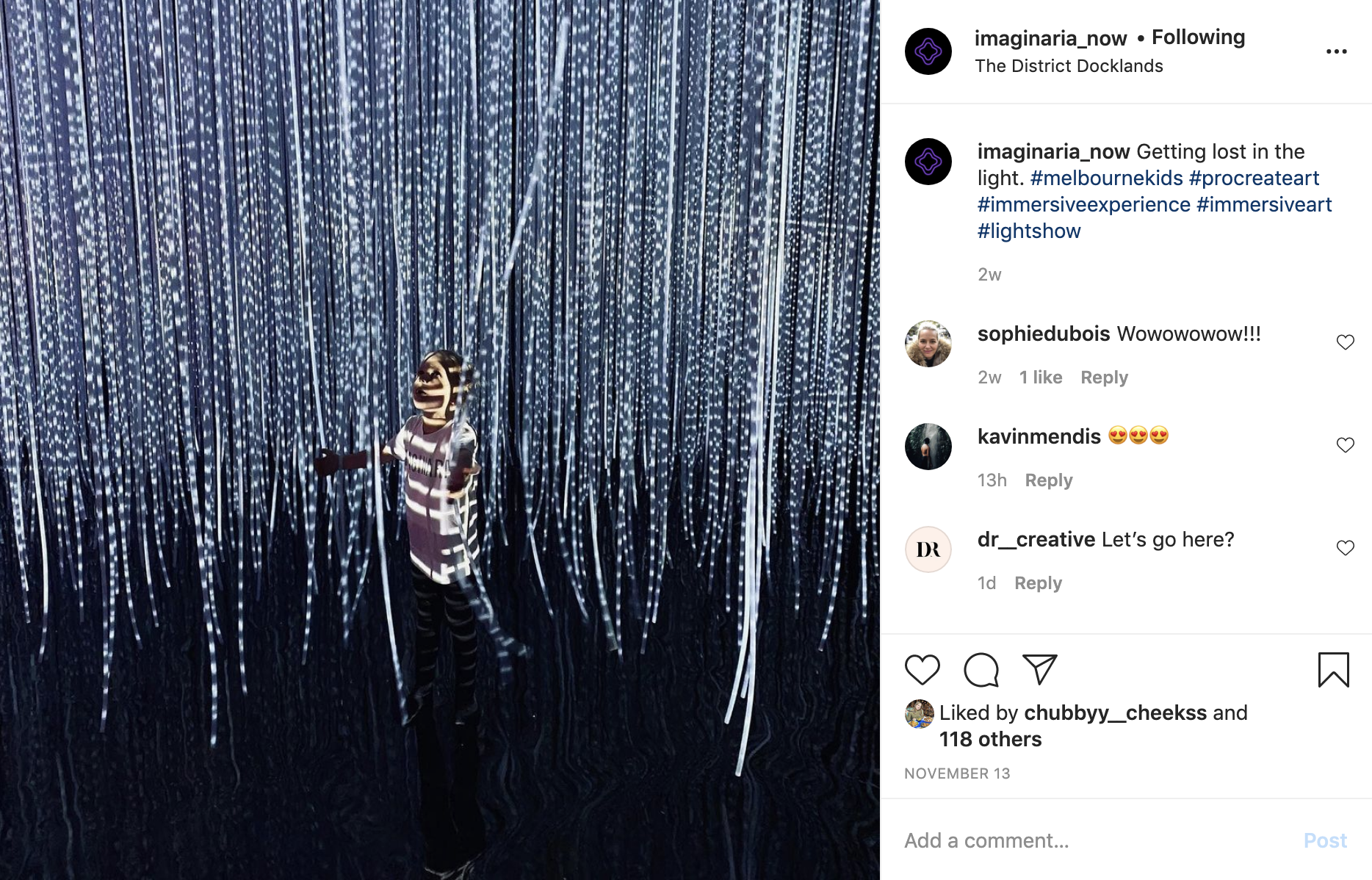 For a limited time, Imaginaria presents an immersive play experience for all ages. Get ready to enjoy an interactive bespoke sound, scent and light exhibition. Walk into a new world of giant inflatable bubbles, futuristic light maze and jump into a cosmic abyss. Available from 27 November 2020 to 31 January 2021.


Go beyond 25km!
Clear your calendar and gear up for an adventure. It's time to rediscover Victorian towns!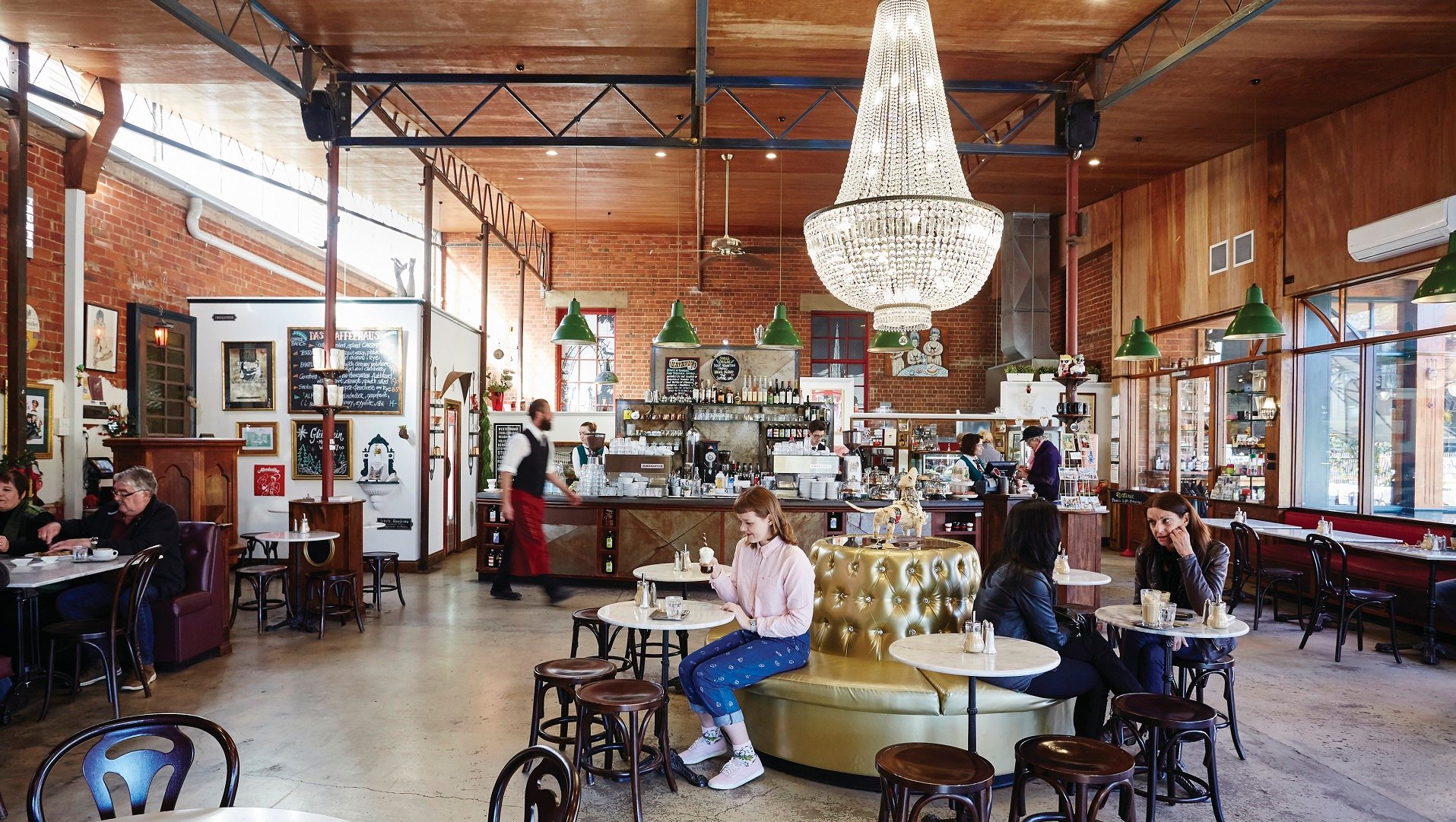 Castlemaine
Castlemaine is only one and a half hours away by VLine train from Southern Cross Station! If you haven't been there already The Mill Castlemaine will convince you to stay for a bit longer. It offers a 1,800 square metres vintage bazaar, brewery, restaurant, art gallery and more. Another local spot for you to enjoy is Johnny Baker's Drive-In Coffee, Cakes and Pastries, where you'll find out of this world baked goods. Be sure you order some to eat in the car and a couple more to enjoy later. Trust us, you'll be happy to have some in your freezer.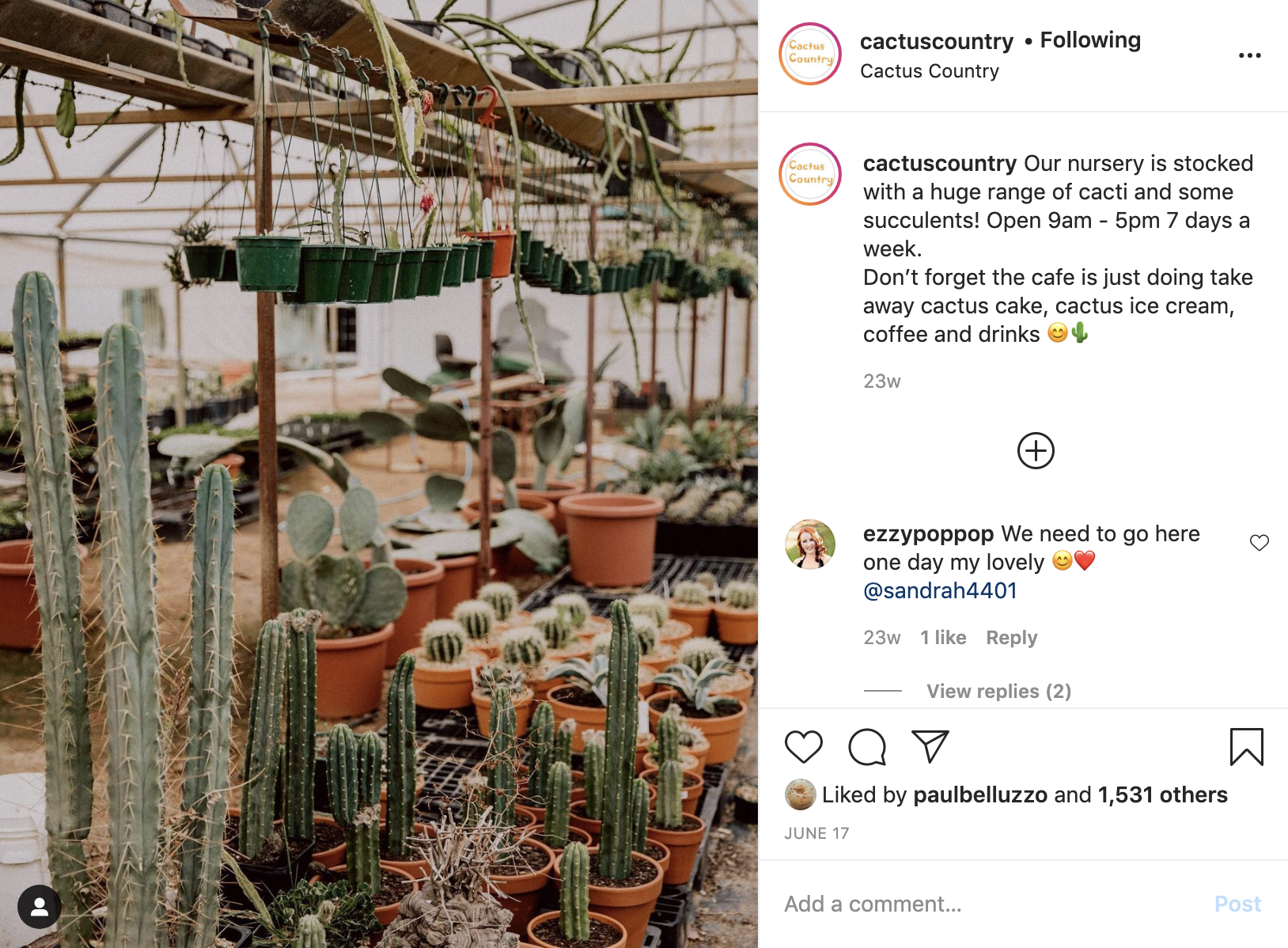 Strathmerton
Miss going overseas? There's a spot in Strathmerton that can transport you to another world. We're talking about Cactus Country! Yes, it is located three hours away from Melbourne CBD, but this trip will take you to the largest collection of cacti in Australia. This is the closest thing to a Mexican desert landscape and sandy walking trails you can get without a plane ticket. They also have a restaurant where you can enjoy the local produce such as cactus cake and ice cream.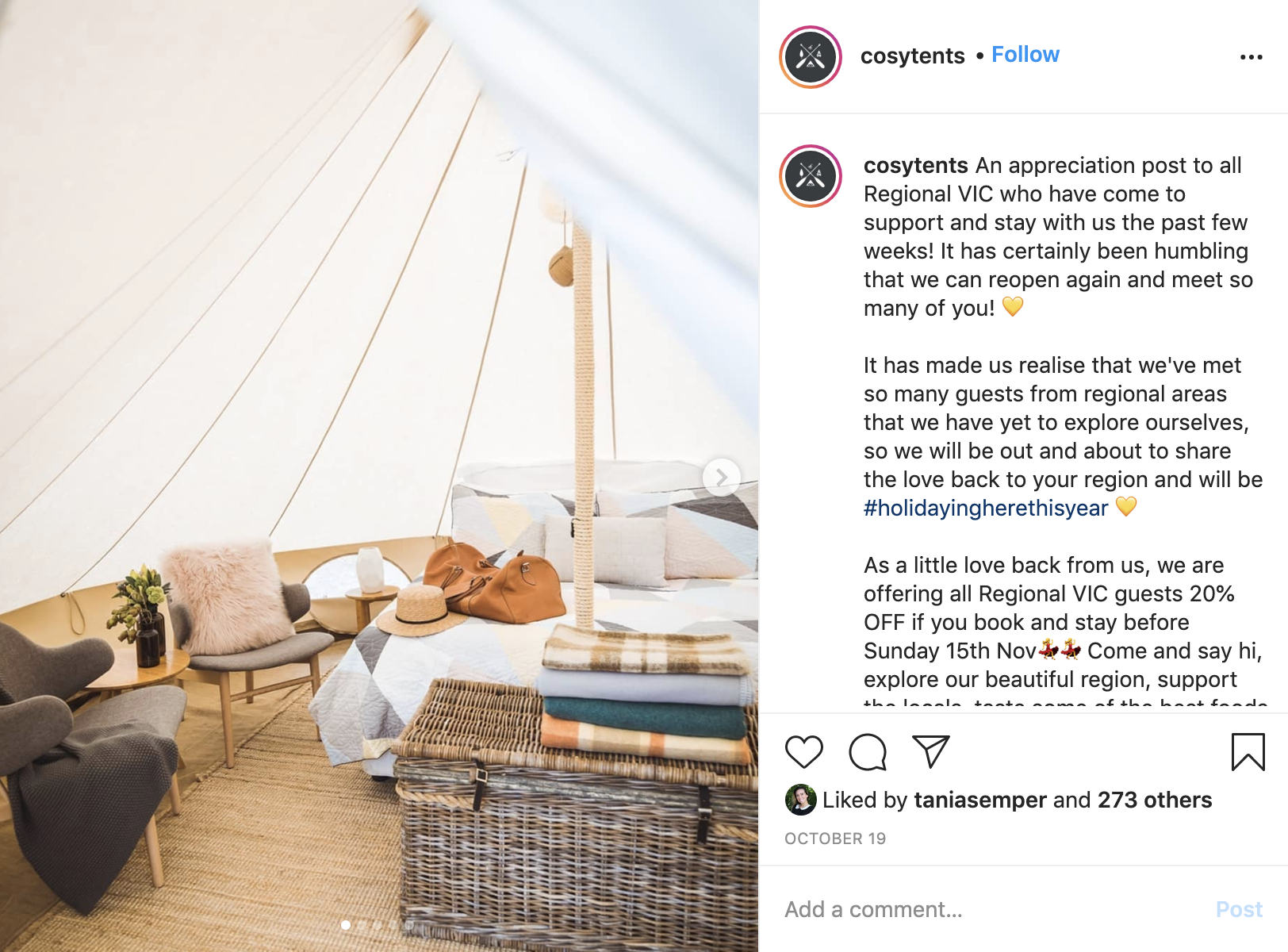 Camping 2.0
Camping or glamping, whichever ever you prefer is a great way to get local experience and support small businesses. And we're so lucky to have so many options available. The Australian Traveller recently updated their top 9 glamping spots in Victoria. From Cosy Tents in Daylesford to Werribee Zoo's Slumber Safari, here's your chance to experience the great outdoors like never before.


Important dates to remember
Last but not least, we've jotted down some important dates that will be handy to have on your phone. Mark your planner, set reminders online - whatever you need to do, do it!
If you're still weighing on options and need a hand with more course information and how to apply, you can reach out to our Future Students team. Chat over the phone or have an in-person one-on-one consultation at Angliss - your choice!
Dates
Events
1 December 2020

Exams End!

30 December 2020

VCE Results & ATAR released at 7 am

4 January 2021

Change of Preference Period Closes (must be done by 12 pm)

7 January 2021

How to complete your Angliss application Webinar -

Register here

12 January 2021

State of the Industry (Foods, Tourism, Hospitality & Events) -

Register here

14 January 2021

VTAC Offers released (Round 1)

14 January 2021

Change of Preference Opens

21 January 2021

Change of Preference Closes

1 February 2021

VTAC Offers released (Round 2)

3 February 2021

Skills and Pathways to study -

Register here

22 February 2021

Semester 1 commences