Angliss chef shares cultural knowledge with Gardening Australia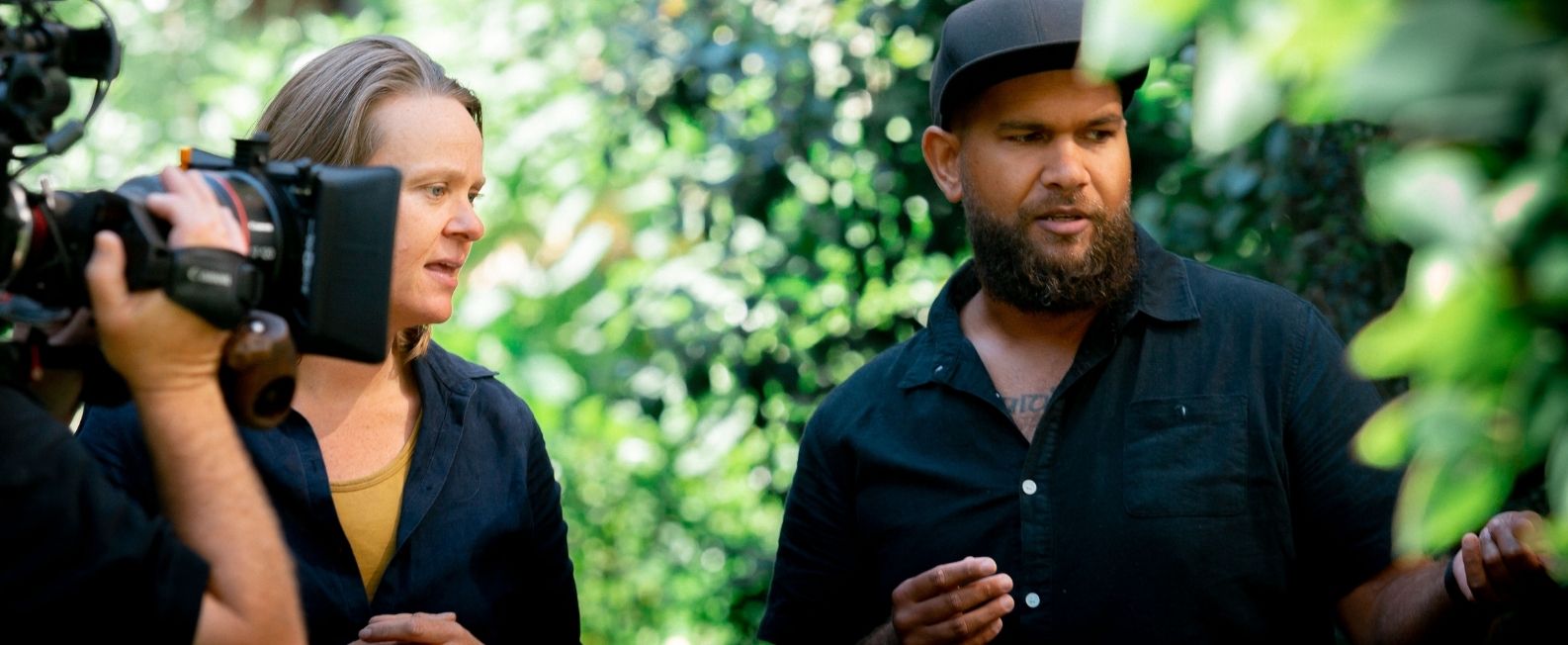 As part of Reconciliation Week, ABC's Gardening Australia presenter Millie Ross met with Angliss graduate and chef Sam May, who shared his cultural knowledge to create distinctive dishes featuring a range of Australian native plants.
Chef Sam May was keen to showcase these ingredients and said he draws from two different styles of cooking from his parents.
As Sam completed his Certificate III in Commercial Cookery at William Angliss Institute, the segment featured the Angliss Raingarden, which is full of Australian edible plants that are used by the professional cookery and patisserie students to experience cooking with fresh Indigenous ingredients straight from the garden.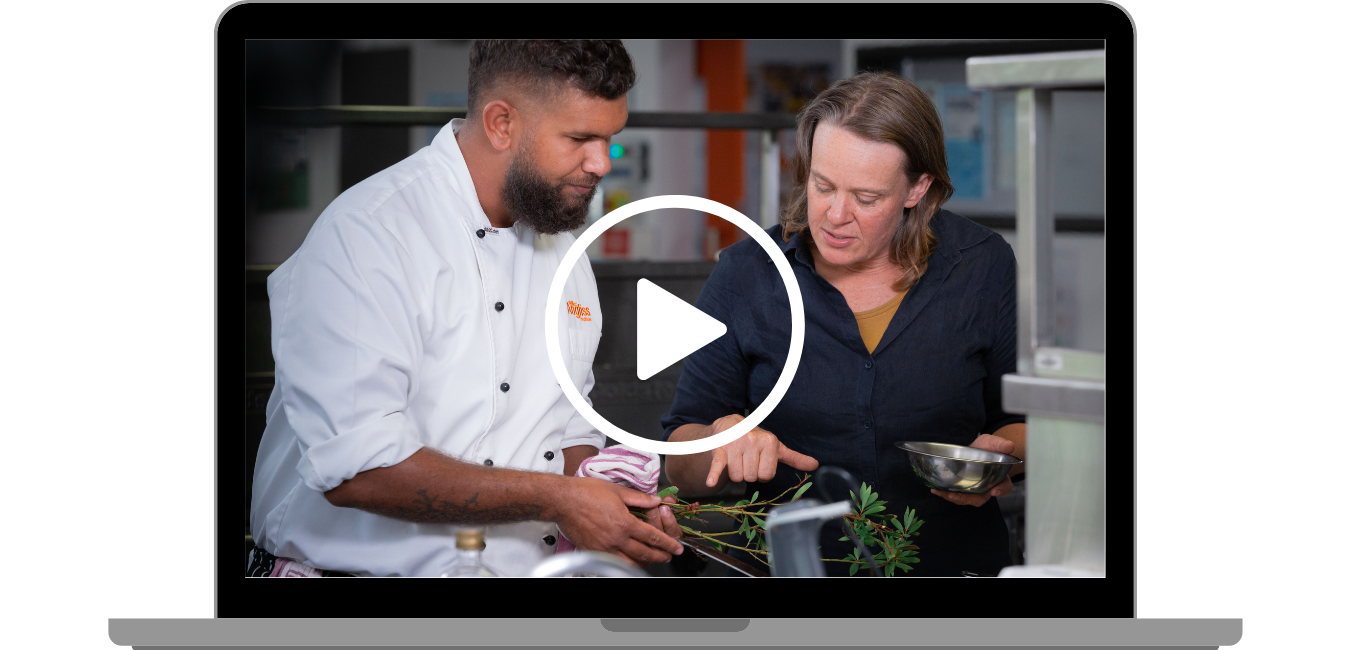 Catch Sam on the latest episode of Gardening Australia

A couple of Sam's favourites included the strawberry gum, which has a really sweet flavour and he said uses the dried, powdered form to flavour both cakes and ice cream. Sam also enjoys cooking with a lot of mountain pepper - both leaves and seeds.
Cooking up a great meal using these ingredients for the segment, Sam also shared the recipe for seared Kangaroo and Sweet Potato, Rosella Flowers with Salsa Verde, Broccolini and Macadamia Nuts with freshly picked warrigal greens and mountain pepper with Gardening Australia.