Apprentice chef becomes multi-award winner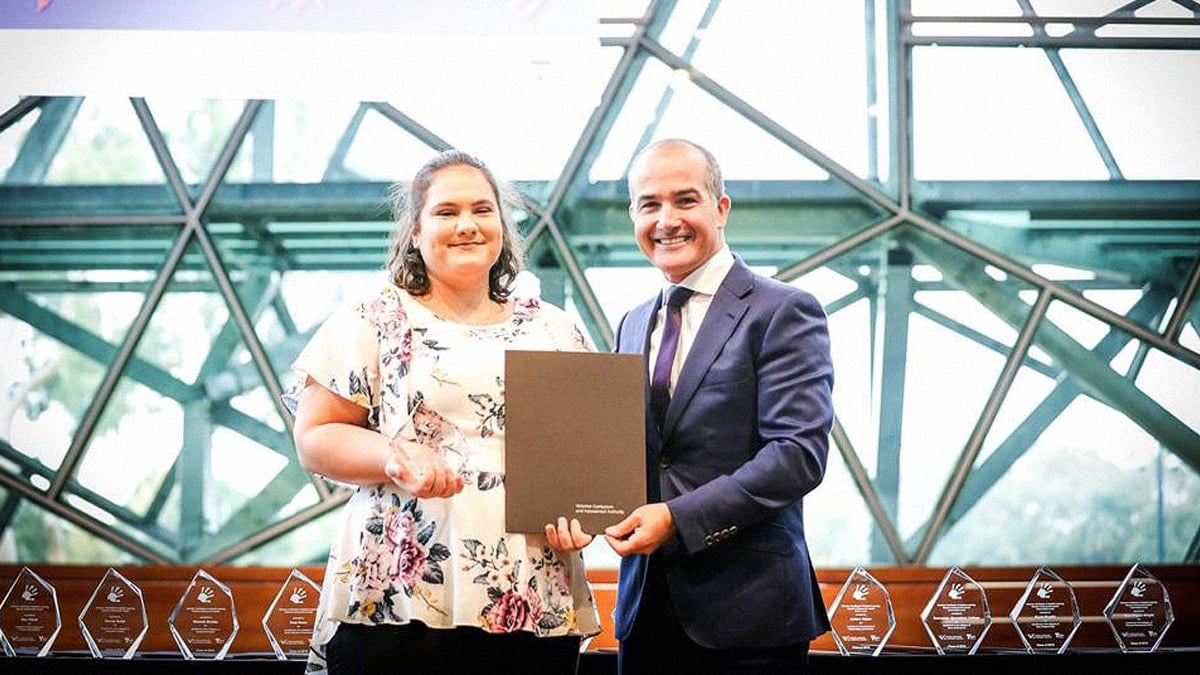 Elaya Carbone is no stranger to winning awards. Since 2018, when she began studying a Certificate III in Commercial Cookery (SIT30816) at Angliss, Elaya has been the recipient of ten awards that recognise her academic, culinary and leadership skills.
The budding chef is particularly proud of winning the 2019 Apprentice Chef of the Year Award, presented as part of the nationally recognised and independently judged Savour Australia Hostplus Awards for Excellence.
"I think being a good chef isn't just about cooking exceptional dishes and this award looks at all [the] different aspects," said Elaya. "I had to demonstrate my leadership and support to other staff, my service to community, as well as customer service."
Undertaking her Certificate III as a school-based apprentice, Elaya currently attends classes at Angliss one day a week, secondary school two days a week, and works as a trainee chef.
Her apprenticeship has led her to work with chefs Harry Mangat and Ross Magnaye at their pop-up restaurant for the Melbourne event series Private Dining Room. She has also worked with Ross Magnaye at his Asian Filipino fusion restaurant Rice Paper Sister and head chef Peter Gunn and sous chef Sackary Leon at Collingwood fine dining restaurant IDES.
Currently employed as an apprentice chef at SkyHigh, located at the top of Victoria's Mount Dandenong, Elaya has worked across all aspects of the award-winning establishment – from the bistro to the café to the function space.
"I love the opportunity SkyHigh has given me to work within all these areas and to build on the different skills needed as a chef," said Elaya.
With a passion for cooking instilled in her from a young age, Elaya loves the idea of connecting over food.
"Growing up in a European family, every occasion is about coming together with foods we have all prepared with love to share," said Elaya. "Cooking is a wonderful way I can express my creativity and experiment with flavours, textures and plating."
Like many young chefs, Elaya has given plenty of thought to where her career is headed.
"Once I complete my apprenticeship, I want to continue building up a solid foundation and consolidating what I have learnt by working alongside experienced chefs," said Elaya. "I want to challenge myself by exploring new flavours and culinary techniques here in Australia and through travel."
She is also determined to contribute to a very human side of the hospitality sector.
"I feel there needs to be more open discussion about mental health in the industry," said Elaya. "As a young chef, I would like to be part of the campaigns and organisations that tackle the problems and bring about change."