Cameron Maher continues his meteoric hospitality career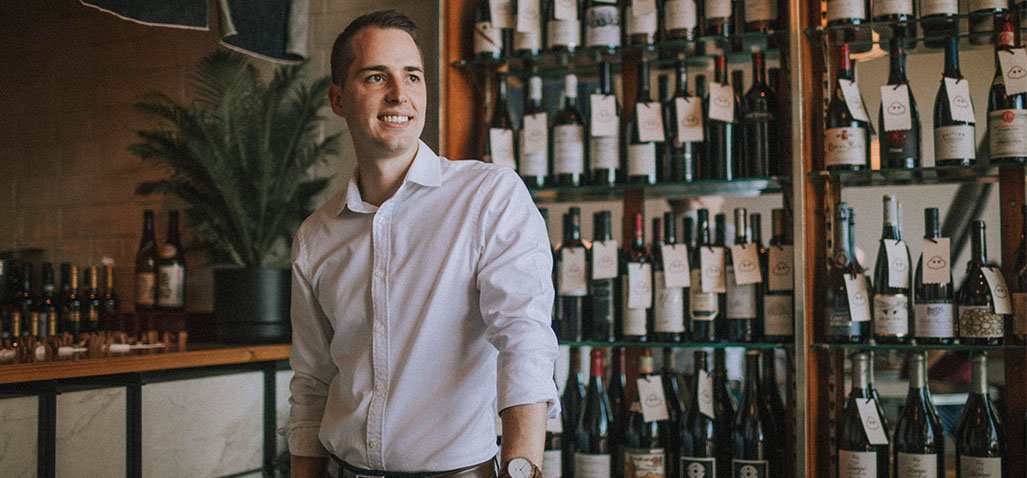 A William Angliss Institute Hospitality Management Diploma has taken graduate Cameron Maher around the world and from waiter to Group Assistant General Manager in just seven years.

"It has been such a great ride - hospitality can be an incredibly fun, diverse and rewarding industry to those who make it a part of their life with the opportunities to travel, meet amazing people and work with incredible products and properties," said Cameron.

Cameron recently started working as Group Assistant General Manager at Andrew McConnell Restaurants. Starting his career as a waiter at the iconic restaurant The Fat Duck in the UK, Cameron then became Head Waiter at The Fat Duck in Melbourne before being promoted to Assistant Restaurant Manager at Dinner by Heston Blumenthal Melbourne and then moving as Restaurant Manager at Estelle by Scott Pickett in Northcote.

Cameron completed his Advanced Diploma of Hospitality Management at the Institute from 2007 to 2010 and traveled to London to land a job at Dinner by Heston Blumenthal London. Cameron was working at The Fat Duck in the UK when he was asked to be part of the team to open The Fat Duck in Australia.

"My training at William Angliss Institute gave me a strong fundamental skill base for entry-level positions which meant I had a confident start to my career when I first went into the industry," he said. "Over the next few years I want to continue to build relationships with guests in the Melbourne dining scene, grow my network of professional contacts within the industry and open myself up to as many learning opportunities as possible," Cameron said.