Edible and Indigenous plants feature at Angliss High Tea.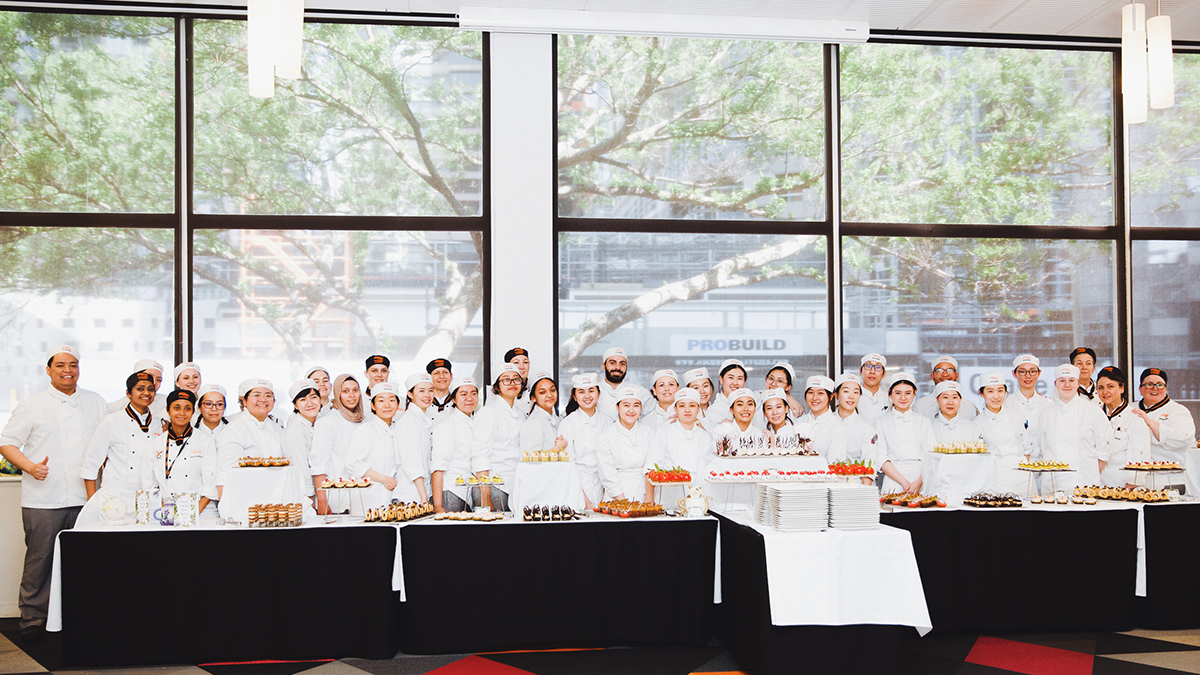 Unusual and delicious indigenous ingredients featured in the student-made desserts showcased at the annual William Angliss Institute patisserie High Tea on 31 October.
Program Leader Patisserie Angela Tsimiklis said this year they decided to challenge the patisserie students to use the ingredients and flavours available in the Angliss Rain Garden including lemon myrtle, Buddha's hand, Cumquats, pepper berry and finger limes. "With so many edible plants on our doorstep on campus we wanted to see if students could open their minds to what is possible to create innovative and different dessert taste sensations," Angela said.
Six Patisserie teachers worked closely with five Patisserie students, each to create three desserts which produced a stimulating buffet featuring dishes that included a blown red sugar sphere filled with vanilla bavarois, wild strawberry, tropical lime petit fours, banoffee verrine and kangaroo pies.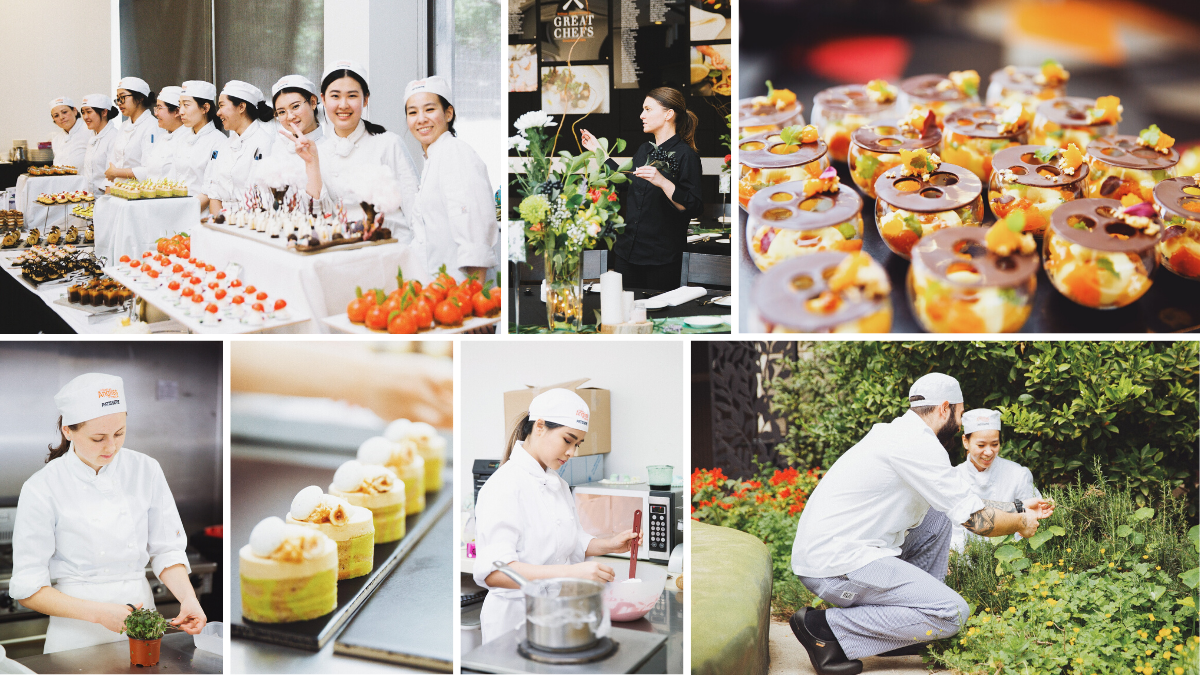 The special event challenged the Certificate IV Patisserie students to work closely with their teachers to design an array of food items including savoury and sweet.
Frozen fruit and vegetable purees and coulis from industry partner Les vergers Boiron were also important ingredients for the students to create high-quality professional desserts for food items out of season.
The Angliss Rain Garden project successfully transformed an unloved and underutilized courtyard at the heart of our Melbourne campus into a model food garden in 2014.
Planted by Melbourne Polytechnic landscape teachers and students, the garden has become a shining example of sustainable urban food space.
The edible Indigenous Rain Garden features a series of microclimates highlighting edible native plantings on campus, which are available for use by students and staff. The garden hosts over 100 edible and native plant types and is designed to assist in teaching students in learning how to grow, harvest and use a variety of plants.

The project has not only enhanced student learning but also has become a valuable resource for the wider community, with garden tours and other educational opportunities regularly open to the public.

William Angliss Institute Diploma of Events students embraced the role of co-ordinating the High tea event designing a theme to showcase the urban rain garden and make it a beautiful space for guests.
The events students worked closely with Susan Carey to organise how the event would run, including the styling, the menu design and general operations of the event.

Undertaking a variety of roles, the event students also managed the running of the tea-themed function including stylist, OHS + sustainability, bar, front-of-house, administration and protocols.
The showcase afternoon tea is open to members of the public and was well supported by industry.