Exotic flavours tempt Melburnians in lockdown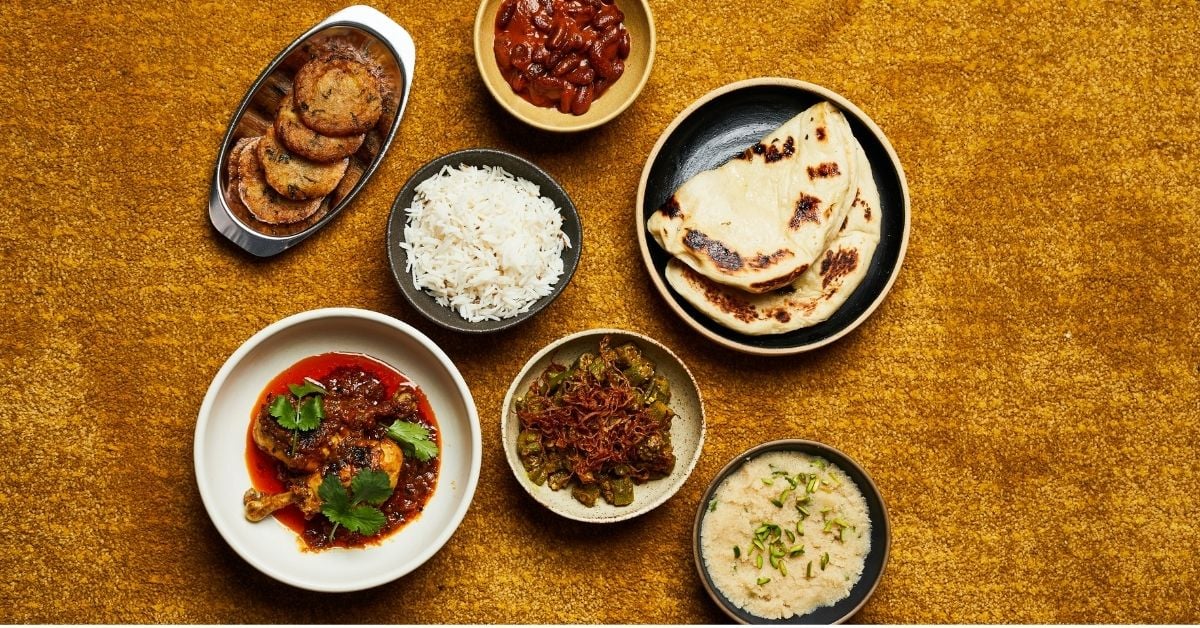 (Image: The Ansari Banquet, photographed by Jana Langhorst)

Angliss graduate Nabil Ansari was inspired to create Indian dishes from his homeland to warm the hearts of Melburnians during the COVID-19 lockdown.
Working as Sous Chef at Melbourne south-east Asian restaurant Sunda, Nabil saw an opportunity during the restrictions - when takeaway businesses were the only option- to start his own Indian food and ice-cream business – starting in his own apartment building.
"My partner and I shared a menu in the letterboxes at our apartment building and went from 30 orders in our second week to 140 in our third week.
The menu included Kerala fish curry with blue grenadier and pappadums, chicken tikka grilled over cherry wood, palak paneer and confit-garlic naan.
"The dishes were similar to what we would eat at home, but also incorporated skills I learnt working at The European and Sunda, like including French techniques to stabilise the sauce for my 15-hour butter chicken," Nabil said.
Nabil's ice-cream flavour is inspired by Mumbai street vendors, including guava, lemon and Kashmiri chilli sorbet.
Graduating from Angliss with an Advanced Diploma in Hospitality Management and Certificate IV in Commercial Cookery, Nabil's imagination and food skills meant he could create a delicious selection of unique ice-creams featuring spices like ginger, star anise, clove and cardamom.
"ANSARI is currently operating from the Windsor Hotel and I am doing traditional Indian dishes and exotic ice-cream desserts to the best of my ability!" Nabil said.
As part of his training at William Angliss Institute, Nabil got to work with Ian Curley from The European restaurant at a Great Chefs dinner at the Angliss Restaurant.
"Over the past five years, I worked at The European with Ian Curley and then at Sunda using the skills I learnt during my training at Angliss. All my training has played a part in my career. From the basic knife skills which were taught in the first term to making a business plan towards the last part of the course have all been invaluable lessons," Nabil said.
He chose to study at Angliss based on online research from his home in India and he said the application was easy and efficient.
"My ultimate goal will be establishing ANSARI in Melbourne and exporting my original ice-creams internationally and at the same time managing multiple venues," he said.