Fingers crossed for Australian Training Awards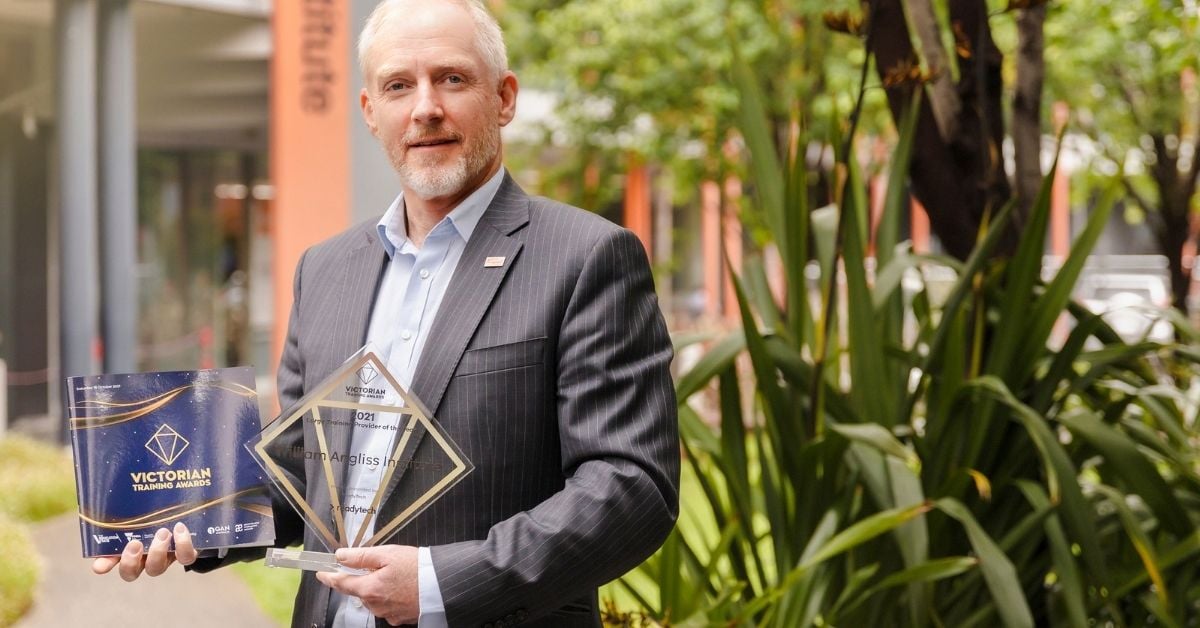 Thursday 18th November will reveal the winners of the Australian Training Awards.

William Angliss Institute was shortlisted and quickly chosen as one of three national finalists in the Large Training Provider of the Year category following our win in the same category at the Victorian Training Awards in October.

Since then, the Institute has been involved in a four-hour virtual site visit which involved a campus tour and a number of Institute leaders situated in key learning environments to showcase the best of our offering. A further judging interview was also conducted.

Feedback was that based on our submission, which outlined our excellence in VET training, student services, marketing and COVID-19 response, there were high expectations of the Institute going into the site visit. By the end, we were told that we had met those expectations and then some.

While this award is based on VET training and education, we have been able to highlight the breadth of our offering and show how each element of what we do builds upon our position as a specialist centre.

To be recognised as a finalist for the national award enabled us to speak more to our industry training, indigenous training, and international training experience, putting in context our position as a key contributor to excellence in foods, tourism, hospitality and events in Australia and our region.

It makes me immensely proud of the efforts of all our staff, as well as our students and the leadership we have received from the Board. Not just that we have been recognised at a local and now national level, but also reflecting on all that we have achieved over the last two years given the obstacles we have had to overcome. We have more to do but the future looks bright.

While the Australian Training Awards will tell if we are Australia's Large Training Provider of the Year, and all things are crossed for this outcome, I again with to reiterate my thanks to you all:
Thank-you to the Board – for strong leadership and facilitating swift responses.
Thank-you to the leadership team – for responding quickly, for being solutions-focussed and for keeping the welfare of staff and students as a priority. Thank you also for continuing improvement in your areas so that the Institute didn't just survive but has exciting developments for enhancing our offering in the years to come.
Thank-you to the student services team – for implementing telehealth, guiding initiatives such as the COVID-19 Care Hub, increasing access to counselling services to students, and for maintaining the high level of student opportunities for interaction and employment.
Thank-you to our operational teams for sustaining the Institute, for navigating new operational protocols, for increasing L&D sessions, for ensuring online recruitment activities were inspiring experiences, for solidifying partnerships and for enabling us all to work remotely with support.
And thank-you to our teachers, who adapted, participated in extra training, ran cooking demos from home, negotiated guest lecturer visits from industry, and supported students by identifying their needs and adapting training.
Our competition in the Large Training Provider of the Year category will be Batchelor Institute of Indigenous Tertiary Education (based in Northern Territory), and TAFE Queensland.
You can follow awards ceremony live at the Australian Training Awards or follow on Facebook, Twitter or YouTube.
Again, well done and wish us luck!
Nicholas Hunt
CEO

Published 16 November 2021