Love for hospitality starts stimulating hotel career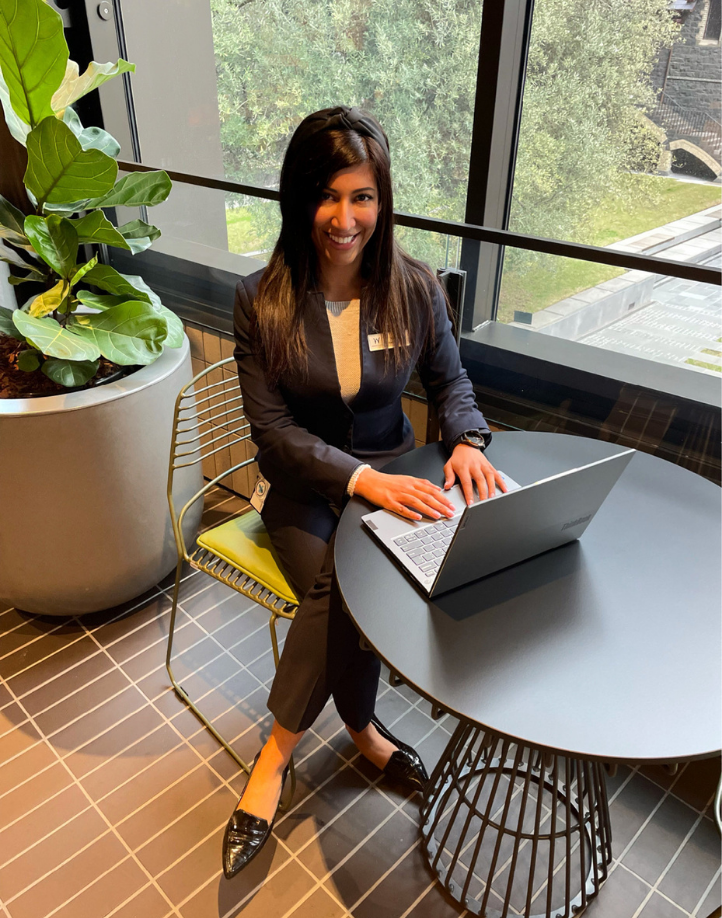 Choosing the hospitality industry came naturally to Vimmi Boni Bangari.
Moving to work in a field she was passionate about led to Vimmi finding a job through her William Angliss Institute training and work placement, where she continues to work 10 years on.
Vimmi completed an Advanced Diploma in Hospitality Management (Industry Placement) SIT60316 at Angliss which was a mix of attending classes at the Institute followed by a work placement.
"My placement led me to work for Mantra Group (now Accor) and I have kept growing within the company for the last 10 years, taking on different roles at various hotels," Vimmi said.
"Early in 2019, Accor Hotels rebranded to Accor with a new loyalty program called Accor Live Limitless (ALL), with the ambition to go beyond operating hotels and include food and beverage, nightlife, retail, well-being and concierge services," she explained.
"My current role is a first for Accor in Melbourne and, as the Head Concierge of a premium commercial tower, I oversee the Business Hub (lounge and conference spaces) and concierge services ensuring my team and I deliver exclusive facilities and customer service to a high standard," Vimmi said.
Just prior to the Covid-19 pandemic, Vimmi was offered the Head Concierge role, however because of lockdown her start date was pushed from April 2020 to January 2021.
"I have been lucky since starting work at Wesley Place precinct, in the heart of Melbourne's CBD, to still be working during each snap lockdown as the building has remained opened to tenants, though it has been very quiet," she said.
"Studying at Angliss helped me in my first steps into industry. Although I did not think so at the time - and it was my least favourite subject – 'Food & Beverage Service Management' taught me how to show my skills and get a job in Food and Beverage when I started my placement.
"That subject taught me basic skills, whether it be table service, how to pour wine, carry a tray of drinks or manage three plates at a time, plus I learnt additional presentation and customer service skills," Vimmi said.
In terms of her career, Vimmi is optimistic about the future and the hospitality industry coming back stronger than ever after the reopening after the Melbourne lockdown.

Published 11 October 2021