Meet our national Angliss apprentice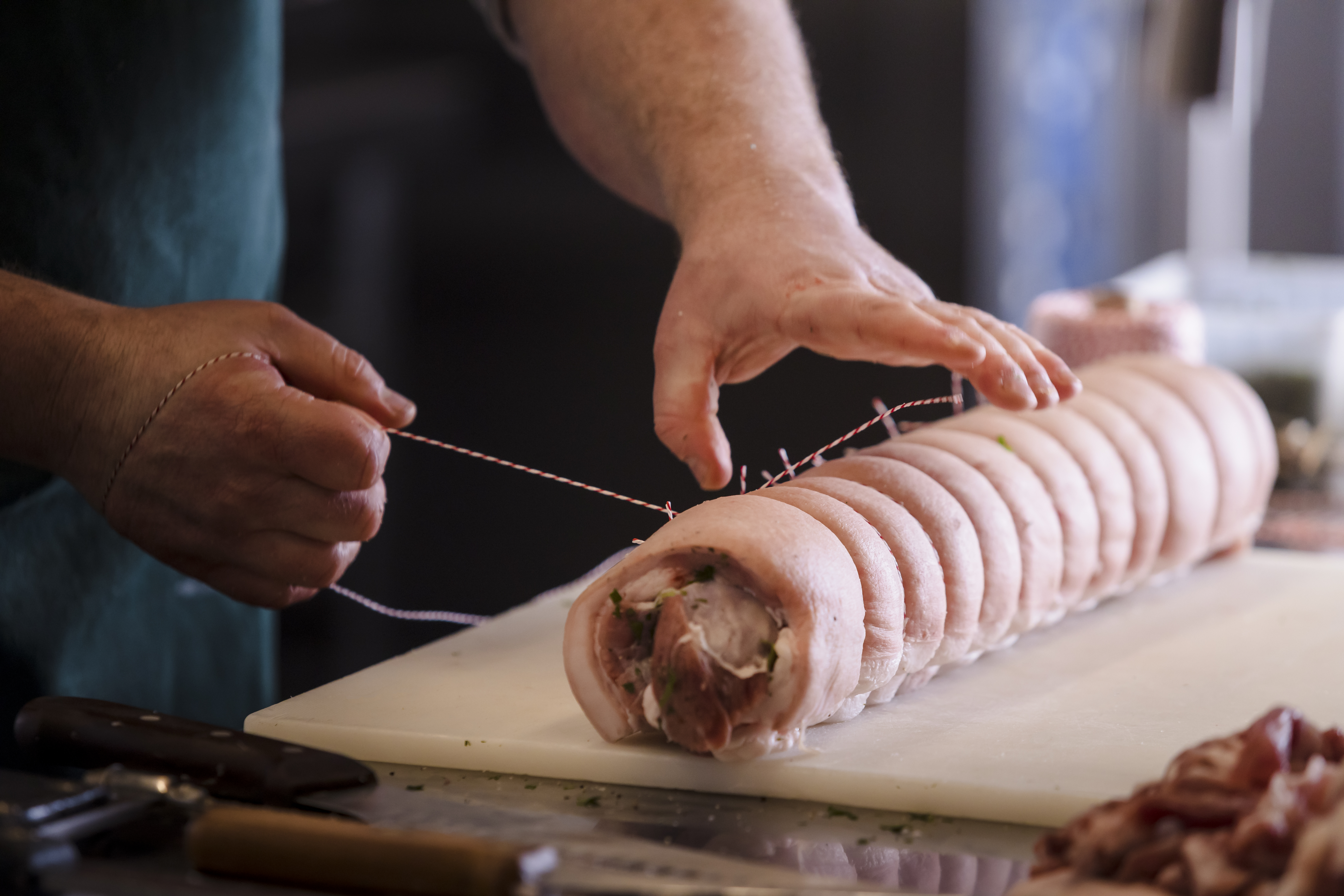 It doesn't matter if students live in remote areas, there will always be training support available.
Vor Bolton commenced his Certificate III in Meat Processing apprenticeship at Malone's Butchery in Darwin, then transferred to Holco Fine Meats, also in Darwin.
He was then offered a place at another Darwin butcher though he didn't feel as though this was the right place for him.
With the guidance of his Angliss Trainer and Assessor Mark Wadsworth, Vor was able to make a sea-change and travel to the town of Katherine to continue his apprenticeship at Town & Country Butchers. There, he fit right in and successfully completed his apprenticeship.
Mark said, "As a mentor and trainer to Vor, I oversaw his training to expand on his knowledge and skill. During his time in Darwin, Vor was looking for a change. With my industry connections, I was able to help him relocate down to Katherine, 350km south of Darwin. I had a contact at Town & Country Butchers in Katherine and knew they would give the necessary skills and knowledge to enable Vor to complete his apprenticeship."
Mark is based in Adelaide however he was able to support Vor at each location that he was placed, either with face-to-face learning or video conferencing, which Mark believes is a welcome change and it brings trainers' support closer to students.
Mark travelled across Australia to help find a place that was right for Vor. "This is what makes me go the extra mile each day", Mark said.
It doesn't matter where you live, there will always be student support for Angliss students. Email enquiry@angliss.edu.au to learn more.
PUBLISHED 24 JUNE 2022