En Pointe creates events with flair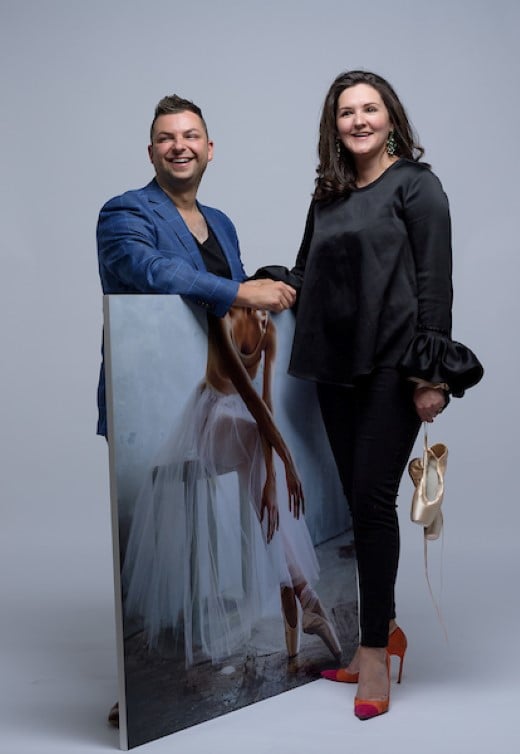 Our Masters of Philosophy (MPhil) has two strands (Praxis and Exegesis), with its emphasis on a research-based creative project. It lends itself particularly well to higher studies in foods, tourism, hospitality and events. If you take on the course, you will develop a project to encompass real world applications, for example, developing new approaches to guest services to improve productivity, or looking at the economic and community benefits of food festivals. Another angle could be exploring the cultural and environmental impact of large-scale events, how to approach them to ensure a sound, balanced outcome within a community and a business.
We chat to Kate Stewart and Rocco Trimboli, owners/operators of En Pointe Events to give us insight into their world of events and how they approach each client individually to consider the best way a client can share their ethos through an event.
Planning and executing events is often seen as a glamorous and high-flying role but what's the reality?
"There is an element of glamour, but that's for the guests, not for us," says Rocco.
Kate agrees, "It's hard work, crazy hours and you look at all those events, the red carpets and black ties, but as Rocco says, that's for the guests."
The pair work closely with their clients to achieve a narrative and event that speaks of the client's values and intentions.
"It's not enough to provide food, drink and flowers at an event," says Kate, "it has to be an extension of a brand. An event has a role in creating culture and community. For a lot of our clients, their events show to their guests what the business is all about. That means we have to dig deep into the clients ethos and then weave the client's culture into their events and create a narrative that's true to who they are."
The pair explain that event planning is also about being culturally aware, catering for a countless amount of requirements. "What are the dietaries, is anyone pregnant, are the guests from different countries, do we need signage in different languages, what is the sustainable impact of the event?" says Kate.
Rocco adds, "Who are you creating the event for and what have they experienced in the past - we have to consider the historical element, service, aesthetic, communication of it - if you're not strategic with your messaging it may get lost. We then have to think about what will actually work, - will those ideas work with the concept - we get into the psychology of the events, too."
Find out more about the Master of Philosophy
To attend our information evening