New Book a First for TAFE
William Angliss Institute launched its ground-breaking book The Study of Food, Hospitality, Tourism and Events: 21st Century Approaches which is an amalgam of contributions authored by educators and eminent experts involved in the food, tourism, hospitality and events fields of study.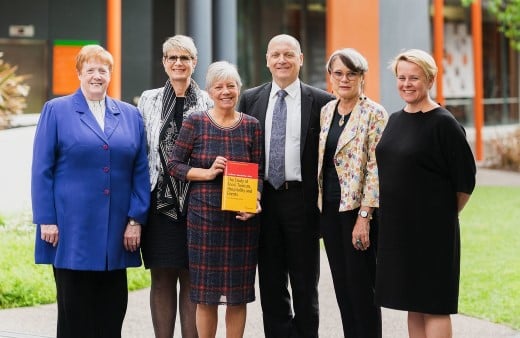 The Institute is the only TAFE in Australia or community college style institution to have produced a book of this nature with a reputable scholarly publisher such as Springer.
This book elaborates upon, critiques and discusses 21st-century approaches to scholarship and research in these specialist trades and applied professions, using case examples of innovative practice.
The foreword by University of Melbourne Emeritus Professor Kwong Lee Dow states the book offers a contemporary major case study showing comprehensively and in detail how a forward looking institution in the field of food, tourism, hospitality and events gradually develops and secures new practices and programs which effectively cater for student needs and industry priorities in changing times.
The specific fields considered in this book are also placed against the backdrop of the larger question of how universities and other institutions of higher learning are evolving and addressing the new relationships between research, scholarship and teaching.
Edited by Eminent Professors Sue Beeton and Alison Morrison, the book showcases 24 WAI staff who poured their heart and soul into their respective chapters.
Associate Director Dr Paul A. Whitelaw said these authors come from across the entire Institute, including the departments of Vocational Education Training, Higher Education, Quality and Curriculum, and Student Support.
"Many have commented that at a deep personal level the book has been a 'transformative' experience for their professional careers – with many considering further study. At the Institute level, we are delighted to see colleagues from right across the organisation collaborating on a singular, Institute wide project," Dr Whitelaw said.
William Angliss Institute is the only TAFE in Australia to offer a research-based Master of Philosophy and the only non-university to offer a Master of Philosophy by Praxis and Exegesis starting in 2019.
To check out the book visit publisher Springer at https://bit.ly/2EvOh9P.