Scholarships were awarded to 25 students so far in 2020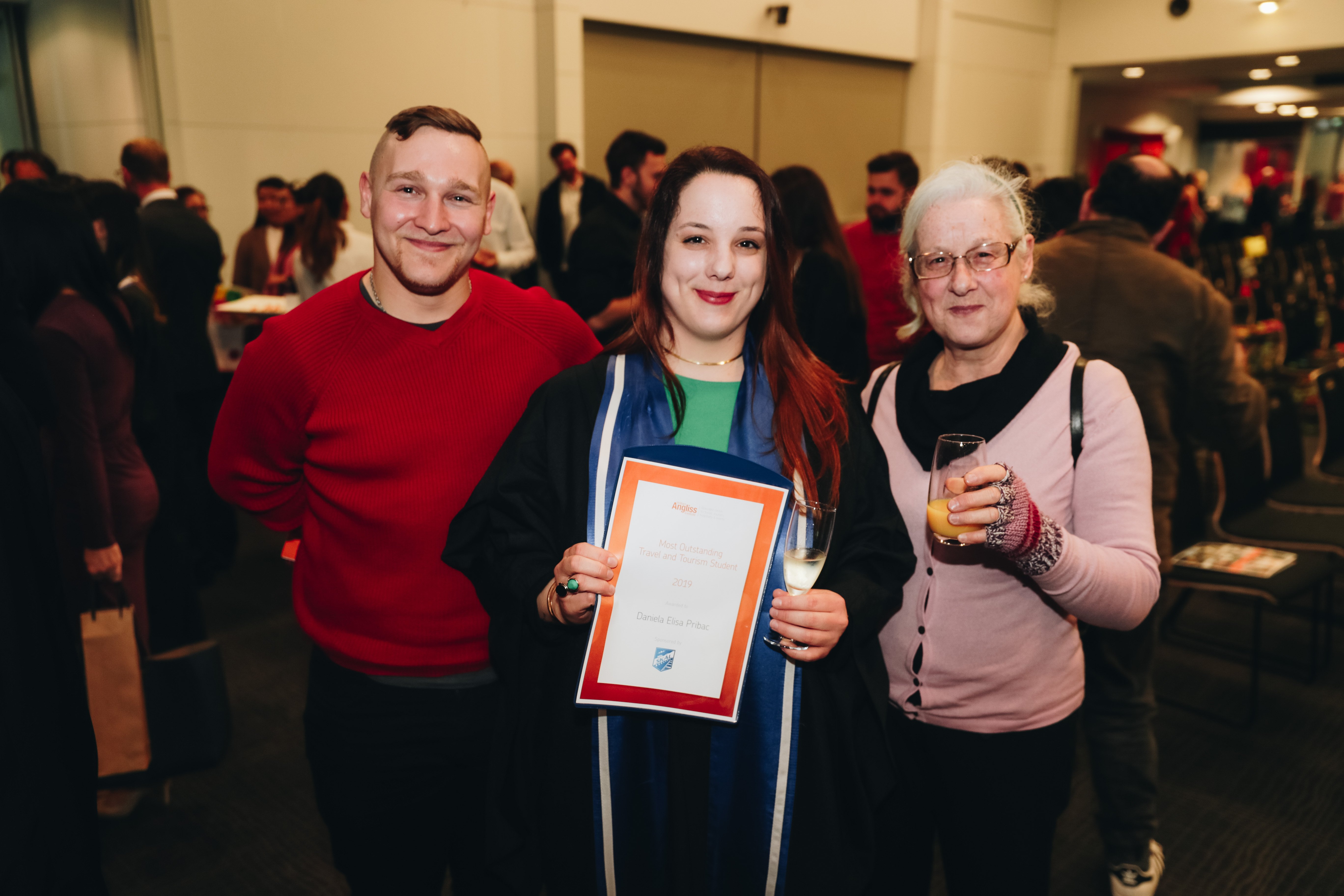 The scholarships are generously provided by the William Angliss Institute Foundation and a number of industry partners and sponsors, including Nestle Professional, Hostplus, Anchor FP and Bulla.
This scholarship money has helped many students in different ways but the overwhelming response from the scholarship recipients have been that of gratitude, pride, and passion for their chosen industry.
Scholarships are designed to assist students' with their studies and ultimately help them achieve career ambitions.
"This could not be achieved without the commitment of our industry partners, who choose to support our students and invest in the future of the industry even with the challenges we all currently face during this difficult time," said Nicholas Hunt, the CEO of William Angliss Institute.
Santi received The Sir William Angliss International Merit Scholarship and is studying the Advanced Diploma of Hospitality Management.
"I sincerely appreciate the funds that I've received. In these difficult times, this fund means more than just financial support especially as I just lost my job few weeks ago. This fund brings hope and I believe it is not only for me, but for most of us," Santi said
Studying the Certificate IV in Travel and Tourism, Daniela Pribac received the Sir William Angliss VET Scholarship in 2019 and said receiving the scholarship really helped her pay for tuition fees and transport, as Daniela lives regionally.
"Being able to complete my Diploma opened many doors and allowed me to pursue my career in tourism by supporting the everyday living expenses related to commuting and being a full-time student.
"Receiving this award not only helped me to achieve my dreams, but it also boosted my self-confidence and showed me that working hard pays back," Daniela said.
Calogero Pruitti received The Bulla Scholarship and studied the Dual Qualification in Patisserie and Cookery.
"I used the scholarship to buy specialty equipment I would not otherwise have bought for cake decorating and producing chocolates.
"Most of all, the scholarship came as a much-appreciated boost to help me push through and complete my third and final semester of study. The recognition the scholarship represents was an important factor in me completing semester three of the dual qualification," Calogero said.
"It also eased financial concerns and allowed me to focus on my studies. Having the scholarship funds gave me peace of mind to know that my fees would be paid in part. The scholarship funds have also given me a buffer to explore self-employment opportunities post my studies, something I am actively pursuing now," Calogero said.
Applications for Semester 2 scholarships are now open. Visit angliss.edu.au/scholarships or contact studentservices@angliss.edu.au for more information.
Watch the Scholarship video featuring William Angliss Institute Foundation Scholarship recipients Sam, Corinne and Chris here.