Secret recipe brings local youth charity Easter joy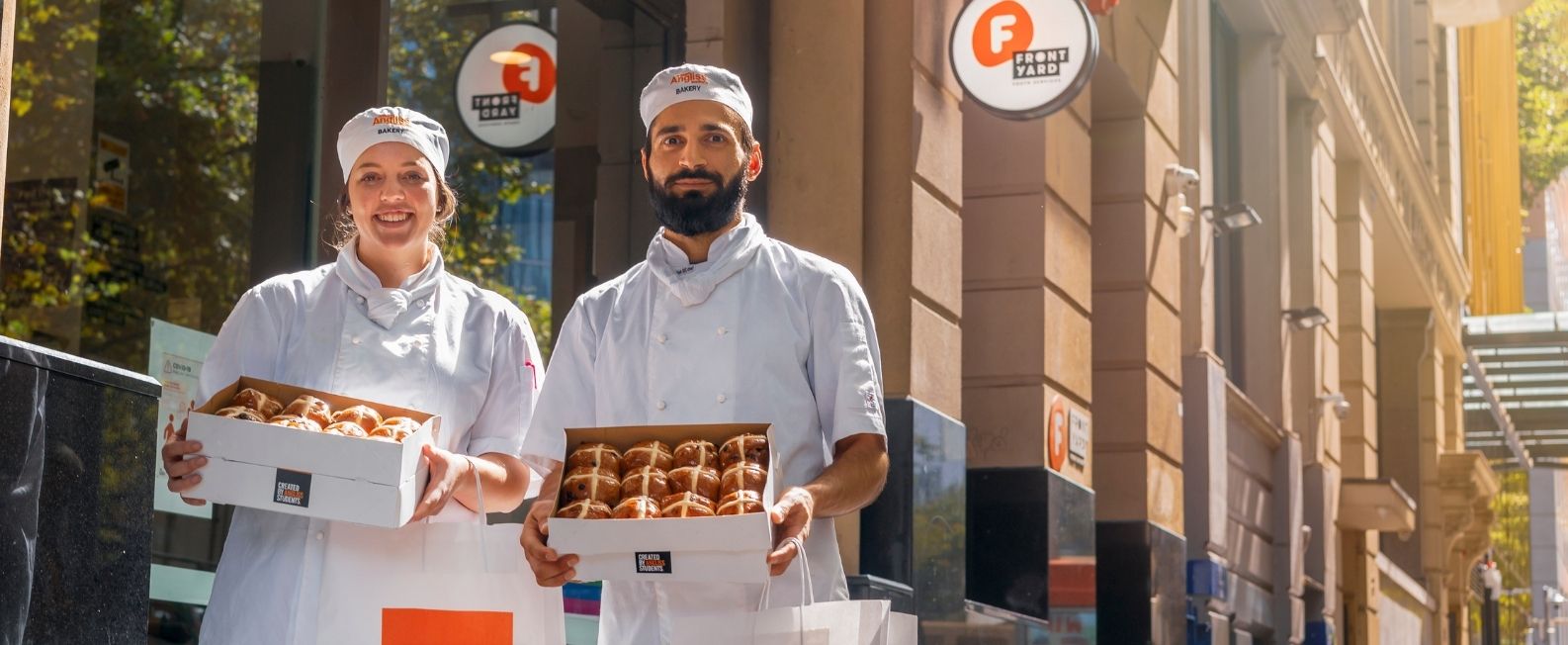 William Angliss Institute baking and patisserie students were busy baking hot cross buns in the lead up to Easter.
Made from Angliss' secret recipe, more than 2200 buns were baked, steaming out of the ovens to delight fellow students, industry partners, Government officials and a local charity.
Certificate III Baking students Bilal Eido and Madeline Tucker delivered dozens of freshly baked buns to Frontyard, a local charity preventing youth homelessness, and were pleased their efforts could go to a worthy cause. "Sharing our baking with those in need is another great outcome from our classes," said Bil.
Also enjoying the freshly baked buns were industry partners at the Institute's annual Bun Day event. With the cancellation of the 2020 Bun Day due to the COVID-19 pandemic, the 2021 event proved a huge success with CEO Nick Hunt highlighting the important role industry connections play in the education of our students. "William Angliss Institute are continually grateful to our partners who recognise the value of our students in the operations of their businesses. This event highlights the mutually beneficial opportunities our partnerships offer, as well as showcasing the talents of our students and teaching staff," he said.
Patisserie and Baking Program Leader Angela Tsimiklis said the annual Angliss Bun Day allows students the opportunity to support their community while completing their studies. "Bun day is such a positive learning experience, centred on real-world production, and allows our students to support younger members of the community in need."
Hungry students from across the Institute were also treated to Bun Day delights, with hundreds of buns loaded with butter and jam were shared in the student lounge.