Skills & Job Centre helps to lay the foundations for first chef job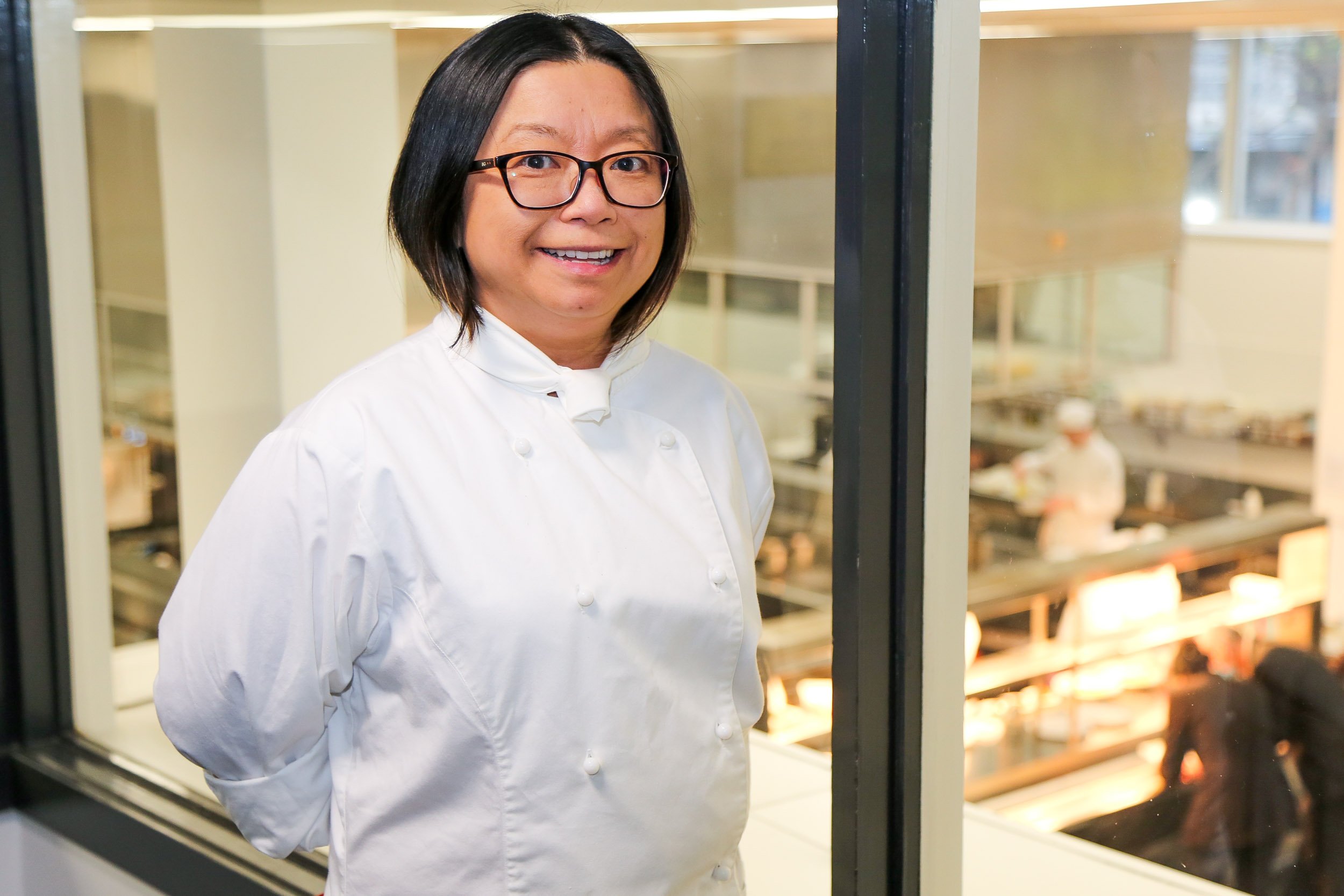 Peggy had been a self-taught home-cook for a long time. She knew her flavour notes; however, she realised that she lacked knowledge in the foundation of cookery.
She said, "For many years, I had heard a lot about the William Angliss Institute Commercial Cookery course through some of my friends, and some well-known chefs in Melbourne who had graduated from the Institute. Hence, I have decided to take on this course."
Peggy utilised the on-campus Skills & Job Centre to gain valuable insights into building her career. From attending the Angliss Careers Expo in 2022, she was able to secure a job as a commis chef with high end dining destination Society Restaurant in Melbourne.
Peggy said that the best thing about this job is being able to learn Society's dishes and preparing side dishes for the orders. She also enjoys being able to be part of a great team in an amazing fine dining restaurant and observing how an actual commercial kitchen works.
In addition to the career support that Peggy received while at Angliss, she said, "The course has been very helpful for me in terms of getting my foundation right and getting my confidence up in a commercial kitchen environment."
Most of all, Peggy explained that it has been a privilege to be able to learn the tips and tricks of the industry from each one of her teachers. She said, "The knowledge I have gained from my teachers is priceless. It is not in any textbook. This shared knowledge is from their many years of experience in the industry."
Peggy's short-term plan after completing her Certificate III in Commercial Cookery is to use her experience and qualifications to train disadvantaged young people in the hospitality sector. She hopes that they can become self-sufficient and build their self-confidence and live their lives to the best of their abilities.
Having hailed from Jakarta, Peggy's long-term goal is to open up her own food truck to serve seasonal food with traditional Indonesian flavours that Australia perhaps has never experienced before.
When asked what advice she would give people considering a career in cooking, she said, "If you are like me, a self-taught home cook with a love for food and cooking but lack the basics of cookery, the first step to your culinary journey is to enrol yourself in Certificate III Commercial Cookery. It is never too late to start something valuable in your life. Talk to the Skills and Jobs Centre people. Get plenty of advice from them of how to get your foot in the door. Do not be afraid to ask questions. Go in with 100% commitment. Don't be afraid to reach out to employers. Take your first step ASAP."
If you'd like to know more about our courses in Commercial Cookery, visit our website, phone us on +613 8595 5334 or email enquiry@angliss.edu.au