The Great Chefs support emerging talent in the hospitality industry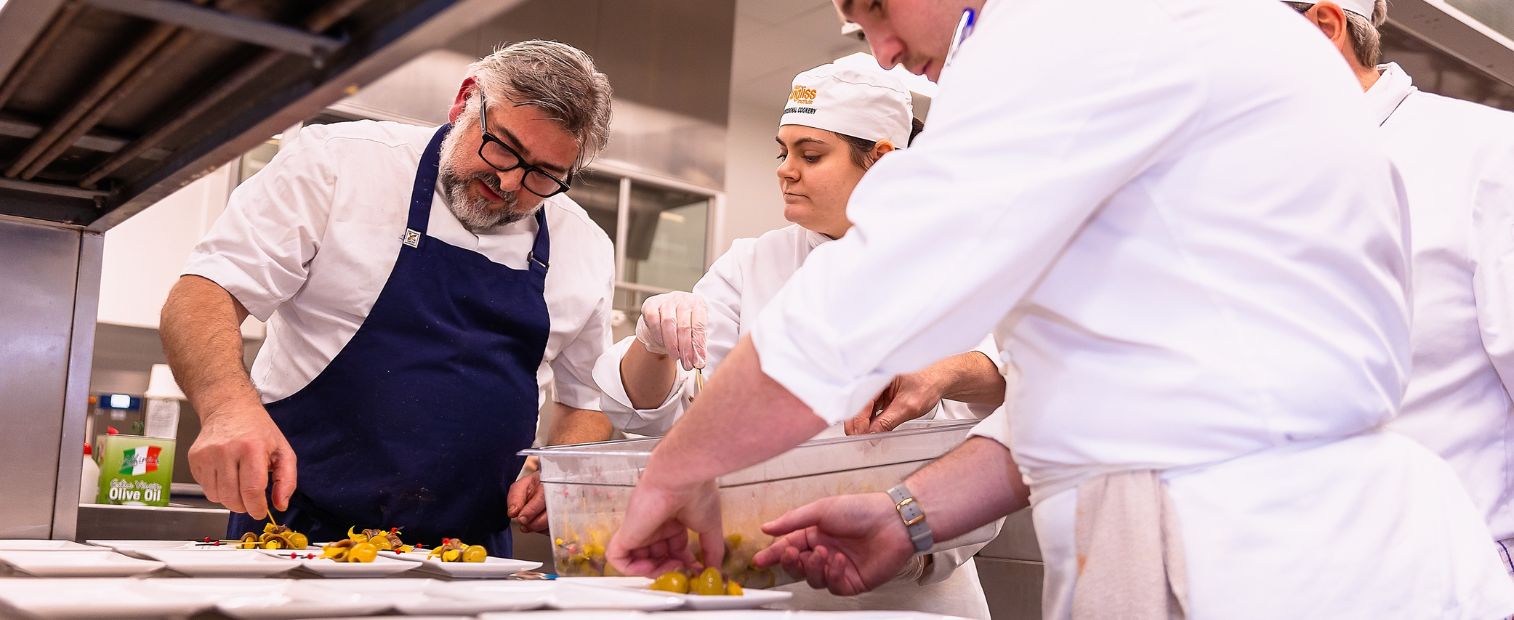 For over 25 years, the Great Chefs series has provided members of the public with affordable fine dining, while giving William Angliss Institute students the opportunity to work with the best in the business.
Great Chefs has included Guy Grossi, Gary Mehigan and Angliss alumni Karen Martini and Shannon Bennett.
This year, Great Chefs kicked off with a three-course lunch service from Ian Curley on Tuesday, 14 June, where he revealed to the diners at the end of the service that everything on the menu was vegan.
MoVida's Frank Camorra, followed with a four-course dinner service on the Monday night. The Spanish tapas-inspired set tantalised diners with flavours from San Sebastian. The abundance of lettuce was a welcome addition for participants, particularly in light of supply-chain concerns after the Queensland floods. The lemon green leaf salad (ensalada), nicely accompanied the traditional patatas bravas (crispy spiced potatoes).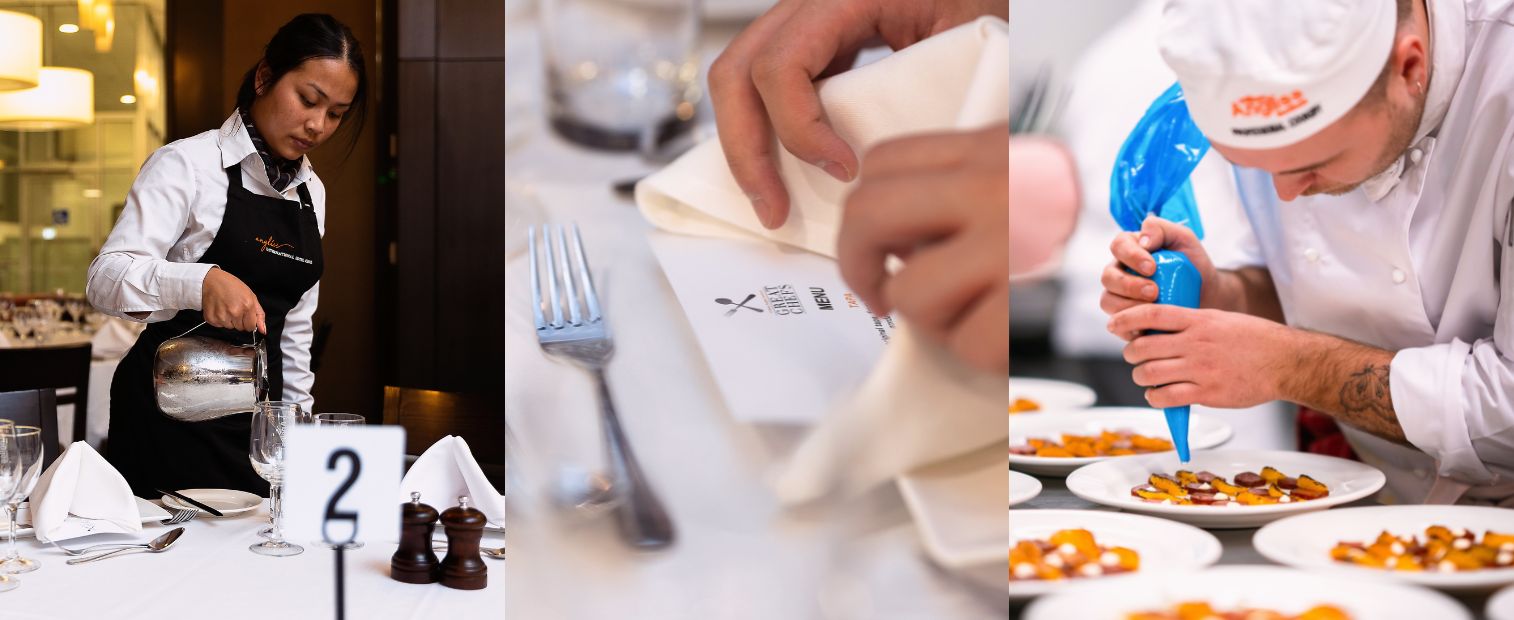 Both sittings were held at the newly upgraded Angliss Restaurant at Melbourne's CBD campus, which features viewing windows to offer guests a view of the kitchen.
Culinary students received instructions and best practice tips while producing a fine dining experience under the supervision of these industry leading professionals.
Chefs for future editions of Great Chefs will be announced in the coming weeks and guests are encouraged to join the restaurant's mailing list as the events always sell-out quickly.
"Our Great Chefs program is as close as students can get to experiencing the fast-paced nature of professional kitchens with some of the most well-respected chefs in the country," said William Angliss Institute Chief Executive Officer, Nicholas Hunt.
"We are excited to be able to again host the series that combines practical learning with real-world experience."
It is Curley and Camorra's, seventh year participating in the Great Chefs program.
"It's a great way for chefs like myself and Frank to provide a really accurate insight into our world," said restaurateur Curley, who is also an ambassador for William Angliss Institute.
"We work in a rewarding industry and William Angliss Institute has done a great job at replicating that experience with Great Chefs."
The chefs who host the program, are given the opportunity to scout for great talent, and the wisdom they share, goes toward students' knowledge of dining at this high standard.
The Great Chefs program has been the take off point for many apprenticeships at renowned restaurants, including Buddha Lo, Season 19 winner of the US television series Top Chef. He is the Head Chef at Marky's and Huso (New York), after holding the same position at Eleven Maddison Avenue.
The learning goes beyond the kitchen, with hospitality students running and organising the front of house service, which includes wine matching, mixing cocktails and fine dining customer service. Diploma for Event Management students are also involved in the look and style of the event.
To find out more about Great Chefs events, visit angliss.edu.au/greatchefs
PUBLISHED 24 JUNE 2022