Toolkit a must for personal brand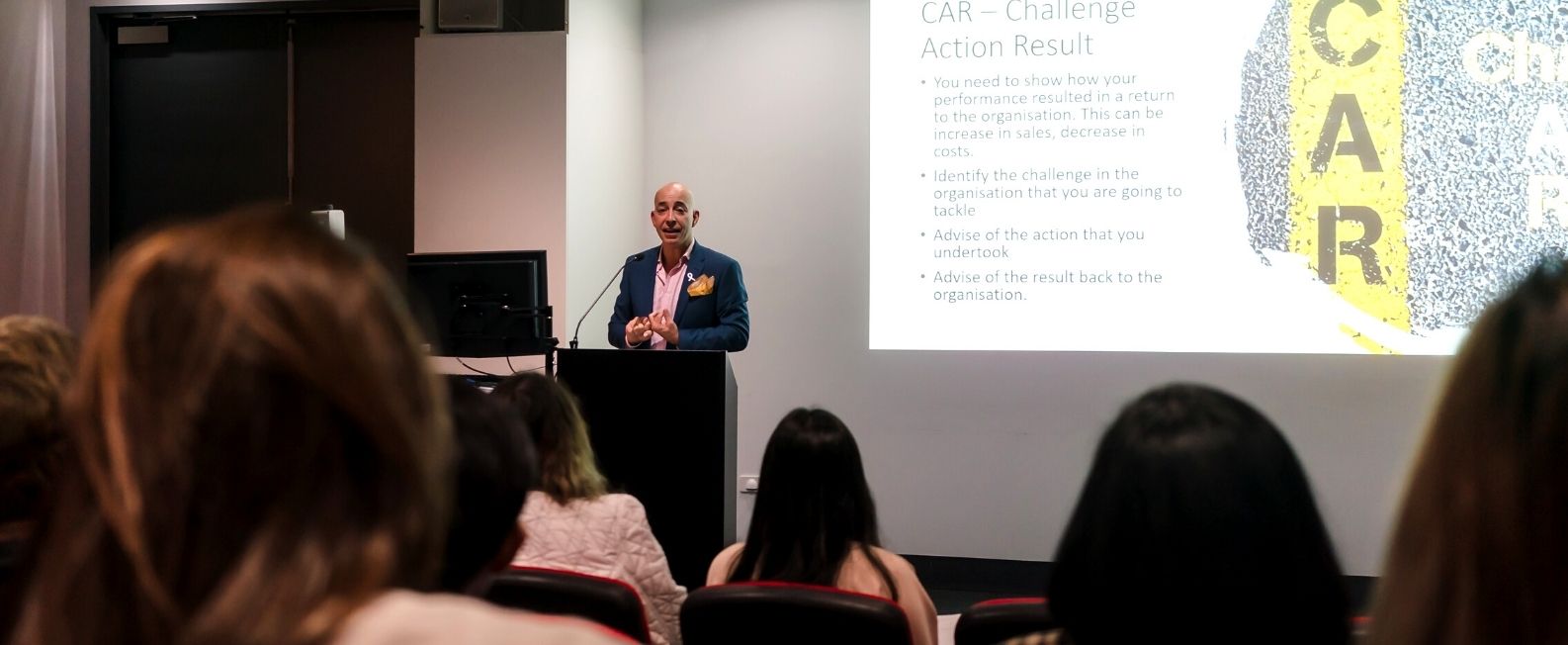 To help our events degree students create a personal toolkit to develop their business relationships and personal brand, industry expert, alumni and Director of Calibre Feasts, Nicholas Kalogeropoulos, facilitated a practical workshop on personal branding.
Student Amberlea Scott said having the opportunity to organise the Create your Personal Toolkit workshop as part of a team and run it under the guidance of our teacher was an eye- opening experience.
"This subject was great to complete within my final semester as it helped to tie in all of the knowledge we have learnt throughout the years of studying at William Angliss Institute and offered an opportunity to put all of this knowledge into action," Amberlea said.
"I have recently accepted a full time position as an event manager and I honestly believe that this opportunity to work on this workshop helped put me at ease as I have now had first-hand experience on working on an event as a team."
Dr Effie Steriopoulos, lecturer of Bachelor of Event Management, led the students in their final year subject, event evaluation and innovation.
"The students were involved in an experiential learning activity all the way from conceptualisation through to implementation and evaluation. The event titled Create your Personal Toolkit ensured a practical experience enhanced by critical thinking and group collaboration," Effie said.
From setting event goals and clarifying purposes, students determined the most appropriate evaluation methods to be used and measured live outcomes. These outcomes later became part of their assessment which required them to interpret results collaboratively and draw recommendations and conclusions on live projects.
"Our teacher Effie guided us every step of the way, assisting us in the best way possible but still gave us the freedom to work on it ourselves," Amberlea said.
"Also getting the opportunity to work alongside Nicholas was a wonderful experience as he is such a knowledgeable man."