A Mother's Day guide for all
Yes, you may have a Mother's Day reminder on your calendar but have you planned what you're getting your mum/grandma/awesome mother figure in your life? We've compiled some of our favourite ways for you to impress your mum, partner or friends. Take notes, make that reservation and order them some delicious cake - let's do Mother's Day right!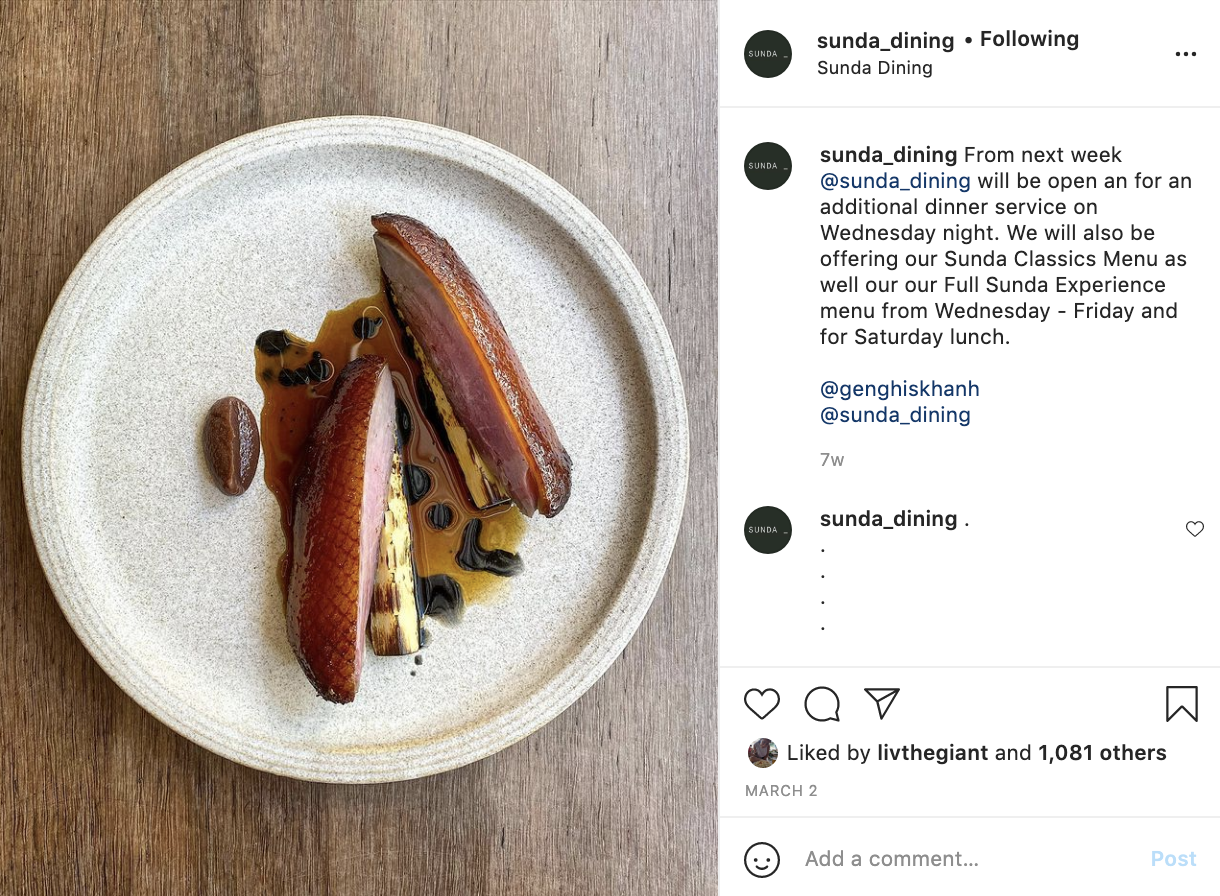 One of Melbourne's favourite restaurants, Sunda Dining, serves dishes influenced by the rich flavours of Southeast Asian food and incorporates native Australian ingredients. Their dishes have captured the attention of many publishing giants such as The Good Food Guide, Delicious, Time Out Food Awards and more - all perfectly vetted for mum!
You can splurge even more with their staycation package at The Windsor on Wednesday or Thursday for an extra $60 per person. Two birds, one stone!




If you're looking for a special dessert that will delight even the most challenging of dietary requirements, Mahadeva's Kitchen is the place to go! Angliss Hospitality alum Pushkar Gogia created Mahadeva's Kitchen to make the world a better place, and you can definitely see that in their dessert selection.
If you like an assortment of cakes, we recommend the petit fours ($45), which includes a carrot & walnut cake with cinnamon cashew cream, chocolate cake with rich chocolate ganache, red velvet cake with cashew cream and hazelnut chocolate ganache cake with hazelnut orb.




Following the self-care trend, you can get the ultimate at-home relaxation kit from The Avenue Gift. Founder and Angliss Alumni, Rebekah Shanks has made it so easy with her Mother's Day special collection. However, you can also colour outside the lines by exploring their Hampers option. The Avenue Gift delivers across Melbourne and metropolitan eastern suburbs. Their products are filled with locally sourced, handmade products from the Yarra Valley, Victoria.
If you're an Angliss student or alumni, message us on IG or FB to receive an exclusive Angliss discount.
For more recommendations, head over to our Alumni Business page to explore what our alumni has to offer. If you're an Angliss alumnus and would like to be featured, please reach out to alumni@angliss.edu.au.