Angliss Bistro trains with takeaway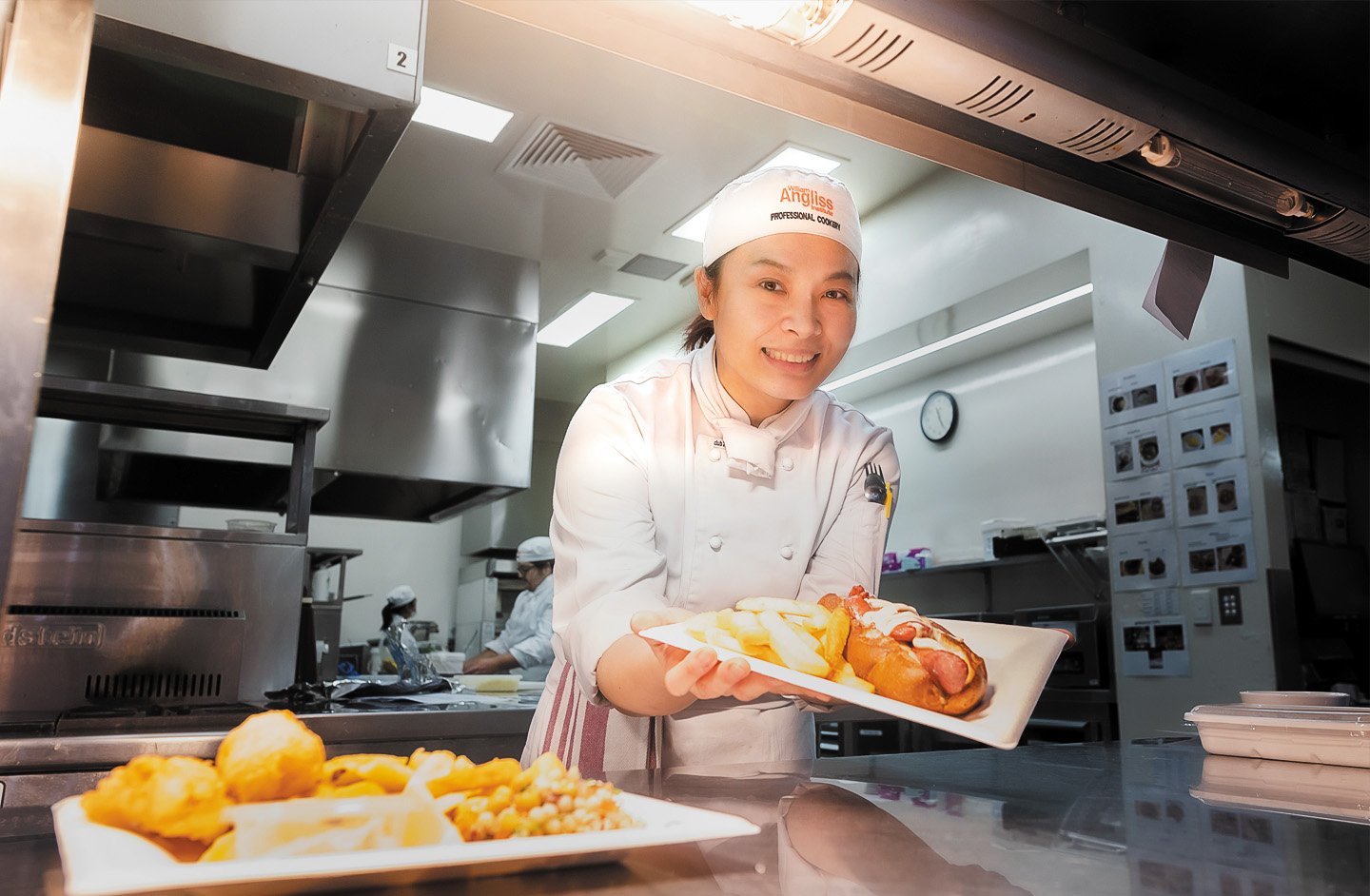 With many hospitality businesses pivoting to takeaway and delivery options, training venue The Bistro at Angliss Melbourne campus has also been offering takeaway options since early April.
Previously offering sit-down lunches throughout the week, The Bistro on the Melbourne campus has stayed open to the public and transformed into a takeaway service for lunches.

Open every week day from 12-1pm The Bistro is serving takeaway oven-fired pizzas and pasta dishes cooked by students.

Cookery teacher Dale Lyman said with a takeaway lunch service students could still get the hands-on training and experience serving lunch.

"With the takeaway option our cookery students still get to have the 'live' experience and learn what it is like to prepare meals for real customers," Dale said.

The class of 10 students serve 40 lunches on average per day.

Social distancing measures have been put in place with one student per bench and extra hygiene precautions being maintained throughout the class and across the campus.

Certificate IV cookery student Marianne Ronsse said it was great they could keep the practical training.

"We get to use all the proper equipment and ovens in the kitchen and learn what a real service experience is like," Marianne said.