Angliss rising star Max is no flash in the pan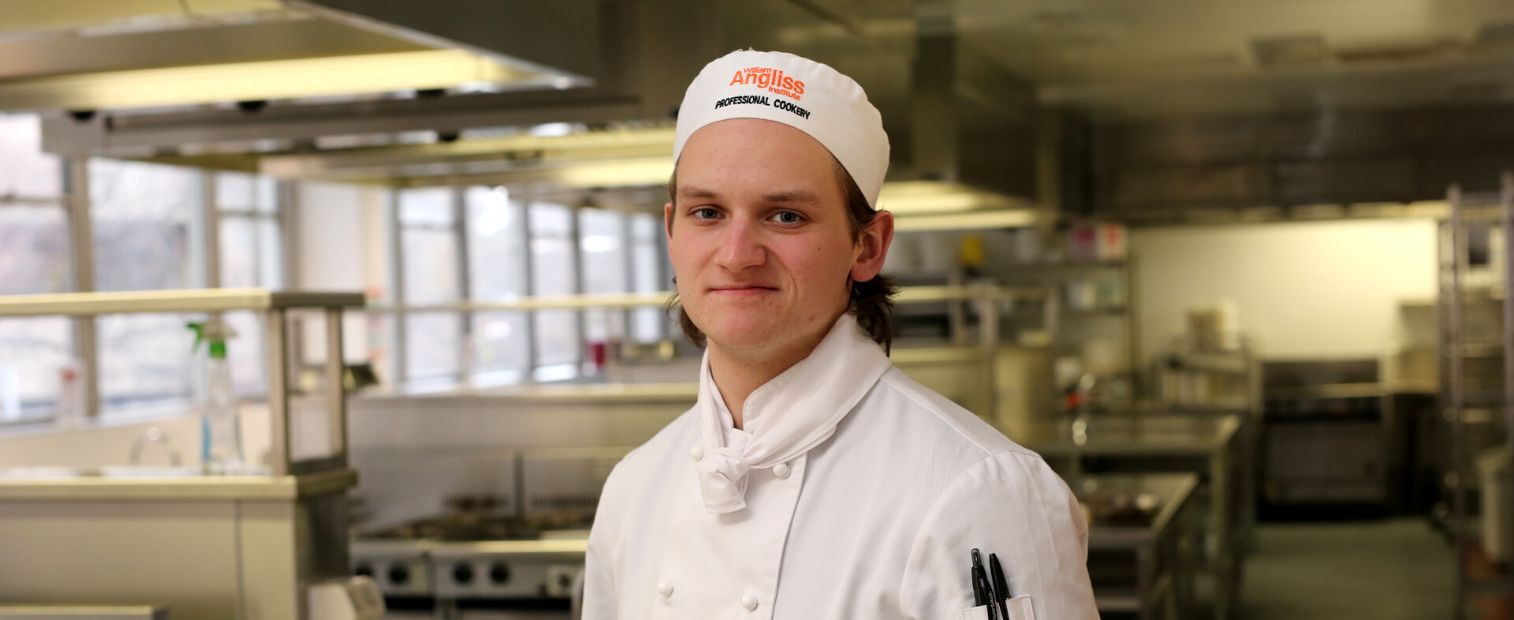 [Image: Max Burke]

First-year SIT30816 Certificate III Commercial Cookery (Apprenticeship) student Max Burke has won gold for his entrée, in the finals of the Nestlé Golden Chef's Hat Award, and wowed judges with his three course Middle Eastern inspired set.
Max's entrée was an innovative dish of poached carrots with lemongrass, orange juice, cardamom and ginger set in aspic jelly with a French-inspired gribiche sauce (hardboiled egg yolk mayonnaise with herbs) topped with fried leeks.
Max said he thrived on the pressure of the competition because it emulated a busy kitchen, which he regularly encounters in his current job at Maha Restaurant .
Max's main course was a sous-vided glazed pork with sweet potato and ginger puree on seared leek and deep-fried enoki mushrooms, and his dessert was a date and chocolate brownie with caramel sauce and glazed pairs with hazel nut praline and ganache whipped cream.
He said that contestants should be bold and embrace the pressure.
"Everyone knows what they're doing, so if you go in there and you're prepared, it's just like a normal day of service."
Dale Lyman, Professional Cookery Teacher for the Angliss Centre for Food Trades and Culinary Arts said, "Nestlé Golden Chefs Hat competition is a fantastic opportunity for our students to learn while doing, gain valuable knowledge and experience in planning and preparing, and build friendships and contacts for life. Max was fortunate enough to go onto the national final where he spent four days with like-minded peers and was treated to some great dining experiences such as Society and Yakimono."
Our tailored partnership with Nestlé has offered Angliss students like Max greater career opportunities through nourishing knowledge and passion.
For more information about partnering with the Institute, visit Sponsorship Opportunities (angliss.edu.au) or phone 03 9606 2111
PUBLISHED 19 SEPTEMBER 2022