Angliss student wins sweet award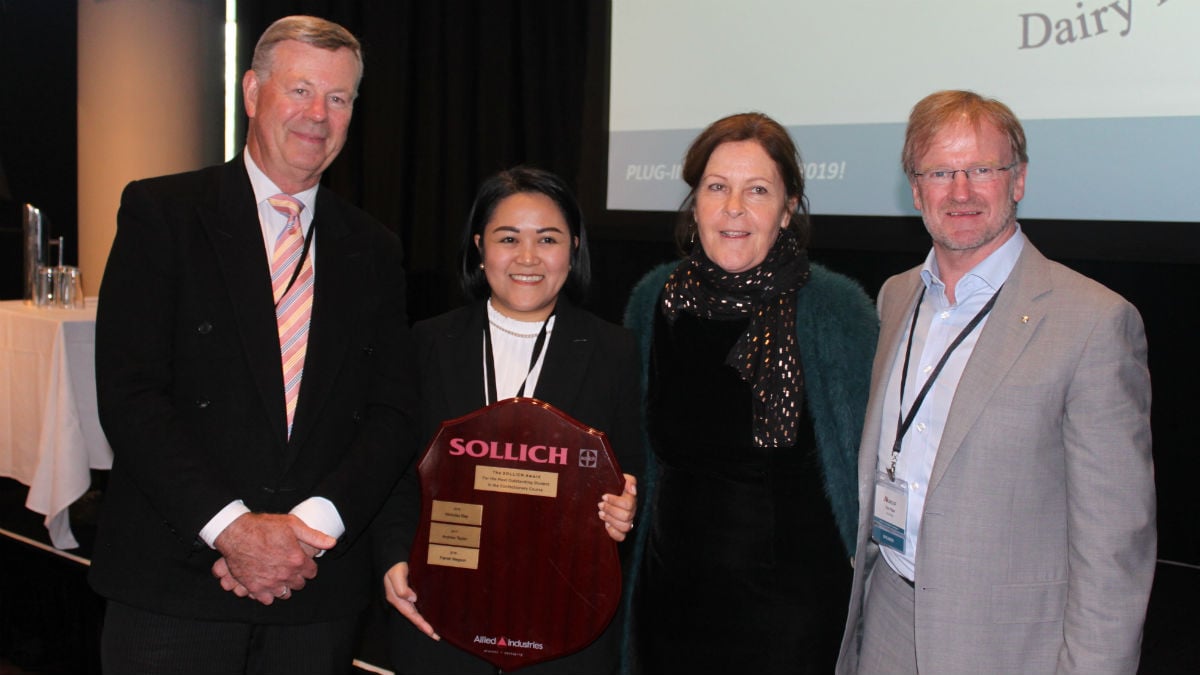 Last week twenty-one Food Science and Technology students from William Angliss Institute attended the confectionery industry's annual ConTech Conference and Expo, where Farrah Megson took out the annual Sollich Award for the Best Student of Confectionery.
Sollich, a specialist in chocolate processing machinery, awards a trophy and $2,000 cash prize to Angliss' best confectionery student each year at ConTech.
The award recognises the significance of knowledge and skills in the confectionery industry and encourages students to establish a career in the sector.
Previous winners of the award have gone on to work for Nestlé in roles such as chocolate technician and product development technologist.
A one-day event offering a key technical forum for the confectionery sector, ConTech gave Angliss students an opportunity to network with a large cohort of industry professionals.
Conference attendees came from a diverse range of backgrounds including the fields of new product development, research and development, and regulatory matters.
Confectionery, food ingredients, equipment and packaging manufacturers were all in attendance at the event, with respected brands such as Nestlé, Mondeléz, Manildra, Allseps and Darrell Lea having a presence at the conference.

The program explored many of the challenges facing the sector, including food fraud, recycling, sustainable cocoa production, social media impact on consumer preferences, and the use of probiotics in confectionery.