Balancing work and study, the Angliss way!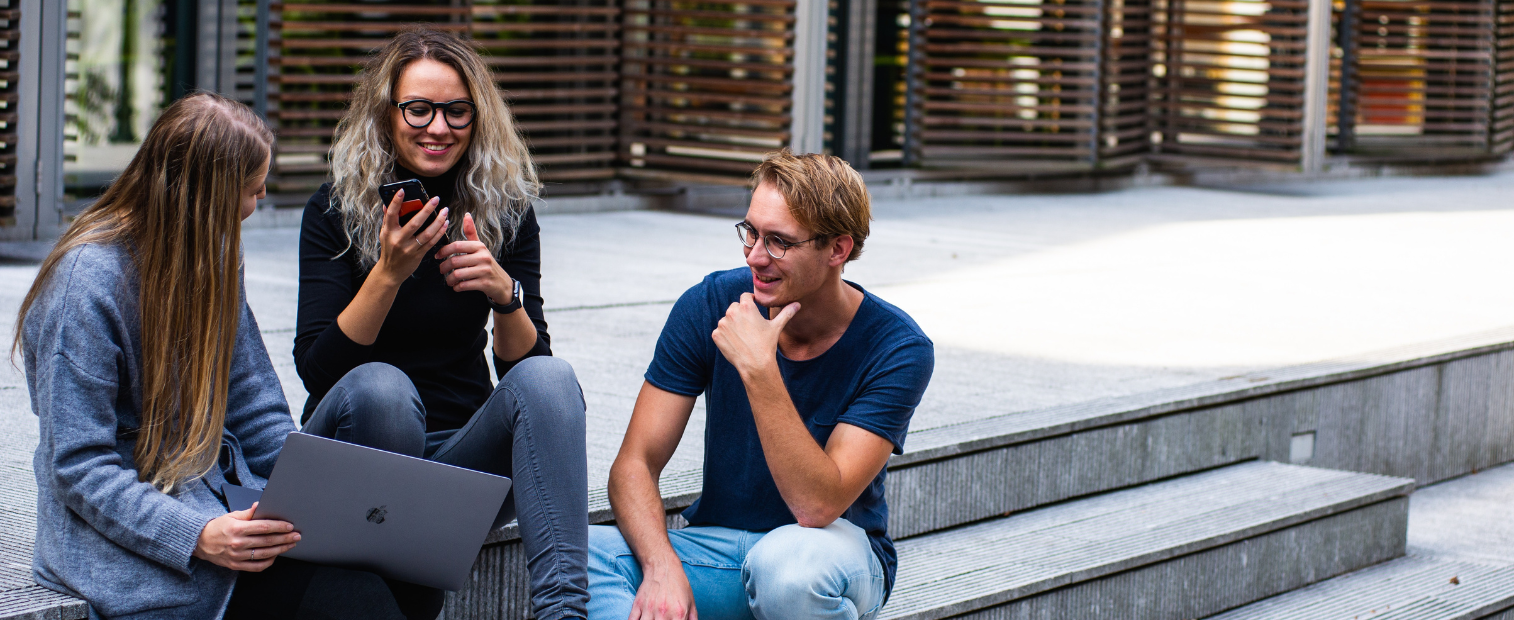 At a time when 'the great resignation' and 'career pivots' are more than just news headlines, doing both work and study is becoming more common. According to the Australian Bureau of Statistics, 69% of Australians between the ages of 25 to 44 are engaged in work and study. How are they doing this? Here we'll share some of our go-to hacks on how you can set yourself up for success.


Before you start, think about what you want to achieve.
Before we get to the nitty-gritty, let's picture what the next year would look like. What do you want to achieve? Our Future Students team can show you different pathways to your dream careers if you're not sure. At Angliss, we have courses starting from Certificate II to a Masters Degree; where do you want to start?
Angliss hack #1 - Be the best student you can be with the help from our Student Support team!
Behind every great Angliss student, there's a whole bunch of student support, ensuring they have everything they need to thrive in their studies. To help you start your new chapter as seamlessly as possible, we've created a student support guide to help you connect with learning advisors, access and disability services, wellbeing and counselling services, apprentice support program and more.

The secret to juggling… almost all of it.
Do you know that almost 50% of Angliss students are over 20 when they start their course? Many of them have taken advantage of our part-time courses to fit in with their lives and responsibilities giving them every chance of success.
Career changer and Bakery Apprentice Jessica Hercott found the perfect path in apprenticeship as she's able to learn and earn while working her way to completing her qualification.
"I have learnt so much from the course, and I still have at least 8 months. It's quite flexible too, and I had come from a different training institute and had all my credits transferred. The staff are all super helpful, and the other students are very supportive."
To find the right path for you, visit our website or reach out to our Future Students team to discover the best way to start and how many hours you should expect to allocate to study per week.

Angliss hack #2 - Plan your days, weeks and months.
| | | |
| --- | --- | --- |
| Full-time and part-time options | Timetables | Important Dates |
| When you visit our website and select any course, you'll find upcoming intakes, course duration and time commitments under course details. When you're ready to learn more, hit the enquire now button, and we'll get in touch as soon as possible. | We may not have a crystal ball, but you can see what full time (approx. 30 hours per week) and part time (approx. 12 hours per week) study looks like for vocational students in our Foods, Hospitality, Events or Tourism programs. Check the specific course page of interest to see if your course has a part time option. | Whether you're planning to increase your hours at work or book any interstate holidays, our Important Dates page is a good place to check when you should be available for classes. We cover Orientation, start and end dates for terms and semesters, census dates and even Graduation. Plan ahead and reduce stress! |

Map it out.
Lucky for you, our campus is conveniently located in the city. If you haven't been to Angliss, why not book a campus tour and do a dry run to see what a typical day looks like as an Angliss student?
If you rely on public transport for your daily commute, you'll be glad to know Flagstaff Station is five minutes away, and Southern Cross Station is a 10-minute walk away from campus. On days when walking is not an option, the tram stop across from our main entrance makes it easy to zip through the city and beyond, whatever the weather may be. Keen to see how your commute would be? Find out now!
Angliss hack #3 - Save, save, save!
Transportation

Scholarships
Save even more on your commute by applying for a concession card! Public Transport Victoria has a whole page about eligibility criteria and how you can get started.

Do you know that we have scholarships for current and commencing students?

Angliss Scholarships

are one-off payments that provide help with things like buying new uniforms, tools or equipment and living expenses. Scholarships help to ease financial pressure, so you can focus on your studies and career ambitions.

Published 3 May 2022