New and current students, we're here for you!
New school, new program and new friends! It's exciting and we suspect you may have questions. To start your new chapter as seamlessly as possible, here's a guide for new (or current) students to some of our essential services, available to you for free during your time at Angliss.
And if you're stuck, all you need to do is reach out to the right person and you're already one step closer to a solution!


Library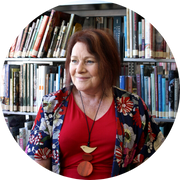 Margaret Dennerley | Library Team Leader
Building C, Ground Level, Library | Email lrc@angliss.edu.au | Opening hours: Monday to Friday 9:00AM - 5:00PM. After Hours: 7:30AM - 9:00AM and 5:00PM - 9:00PM
Library Team Leader Marg Dennerley works with our resident librarians, who are an integral part of the teaching, learning and research activities of the Institute. The professional staff can help you find information that you need to succeed in your studies, get inspiration from some fantastic patisserie and cookbooks, learn how to use EndNote and correct referencing in your assessments, and it's not all serious - you can borrow magazines, fiction, biographies and movies too!
Another fun fact about Library, you can discover some of Australia's oldest and culturally significant foods literature and artefacts under the Angliss Special Collection.
The after-hours space is open Saturdays for weekend access.
Learning Advisors


Pauline Walker, Diane Roddy and Liane Hughes | Learning Advisors
Building C, Ground Level, Library | Email learningadvisors@angliss.edu.au | myWAI
Learning Advisors provide study skills support for all Angliss students.

"We can work with you on skills like understanding assessment requirements, referencing or online learning, as well as writing reports, essays or other assessments. We can see you in the Library, on Zoom for appointments or we can give feedback by email," said Pauline.
Study smarter, and get better results.
Access and Disability Service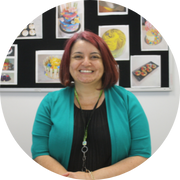 Carol Maurici | Disability Liaison Officer
Building C, Level 2, Room 8, Room C208 | Email disability@angliss.edu.au | myWAI
The Access & Disability Service aims to empower students to achieve success in their studies. Using a person-centred approach, our Access & Disability Service works one-to-one with individuals and liaises with staff to provide accessible resources and facilities, enabling students to participate fully in their course.
Disability Liaison Officer Carol Maurici works directly with students with diagnosed disabilities, medical conditions or mental health conditions who feel they may require adjustments or flexibility to access their learning environment successfully.
"The Access & Disability Service supports diversity and inclusion at Angliss," said Carol.
Careers and Employment
Building C, Level 1, Student Lounge, Room C103 | myWAI
If you're ready to take your career to the next level, keep an eye on our student exclusive career events such as Speed Networking, Higher Education Mentorship Program, Careers' Expo and more at Angliss.
For more information you can log into CareerHub (careers.angliss.edu.au) to check out available job opportunities and upcoming events.



Wellbeing and Counselling Services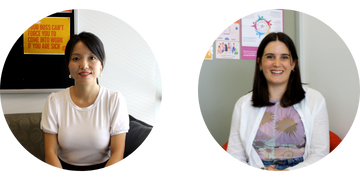 Sue Wang and Laura Wheelwright | Counsellors
Building C, Level 2, Room 206 | Email wacs@angliss.edu.au | myWAI
Sue and Laura, the team behind Wellbeing and Counselling Services (WACS), provide a range of specialised support services and resources to enhance individual health and wellbeing.
"The WACS team is committed to providing a safe, culturally appropriate and inclusive service for all students, regardless of ethnicity, faith, disability, sexuality or gender identity. We provide free and confidential counselling and welfare services to help students successfully complete their study at Angliss," said Sue.
Apprentice Support Program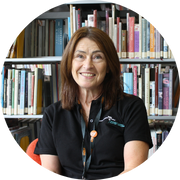 Judy Keenan | Apprenticeship Support Officer
myWAI
If you're undertaking an apprenticeship with Angliss, you can get help from Apprentice Support Officer Judy Keenan.
"I work with students to assist them in navigating their apprenticeship experience. Our consultation services are confidential and we provide support on a range of challenges from workplace issues, bullying and harassment, safety at work, changing employer, wage and entitlements and personal issues," said Judy.
Information Centre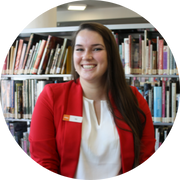 Kit Churchill | Information Centre Supervisor
Ground Floor, Building A | Email info@angliss.edu.au
The Information Centre is a dedicated team of admissions specialists and customer service experts. They are available to provide a 'one stop shop' for students throughout their study journey, from their initial application right through to graduation.
Student Management Coordinators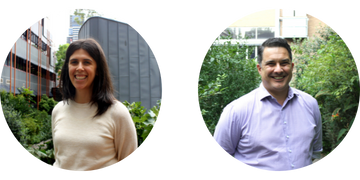 Louisa Mucciacciaro and Andrew Donis | Student Management Coordinators
Louisa's Office Building E, Level 1, Room E118 | Email louisa.mucciacciaro@angliss.edu.au
Andrew's Office Building A, Level 4, Room A423 | Email Andrew.Donis@angliss.edu.au
As a student at Angliss, you'll want to spend most of your time learning, practising and perfecting your skills!
However, there will be times you'll have questions around not-so-exciting but essential parts of study such as timetabling, pathways to future study, how to progress when you're struggling, how to process complaints if you have any, and more.
Student Management Coordinator Louisa Mucciacciaro (VET Foods) and Acting Student Management Coordinator Andrew Donis (VET CHET) will help you find a solution.
Higher Education
Andrew Dolphin | Associate Dean Higher Education Operations | Office: Building A Level 3 – Room 344 / Email: Andrew.Dolphin@angliss.edu.au
Lynn Richardson | Office: Building A Level 3 – Room 353 / Email: Lynn.Richardson@angliss.edu.au
Rhiannon Dawlings | Office: Building A Level 3 – Room 352 / Email: Rhiannon.Dawlings@angliss.edu.au
Higher Education for bachelor and Post Graduate students at William Angliss Institute encourages students to develop their own path to success but supporting students to take a leading hand in their study journey.
Although our systems and processes enable this independence, at times you may need support, have a question or be unsure of next steps.
Heading the team to help is Andrew Dolphin – Associate Dean Higher Education Operations. Having oversight of students, courses, learning and teaching, our team can provide you with answers or point you to the correct information.
Published 11 February 2022