Callebaut Chocolate Competition winner announced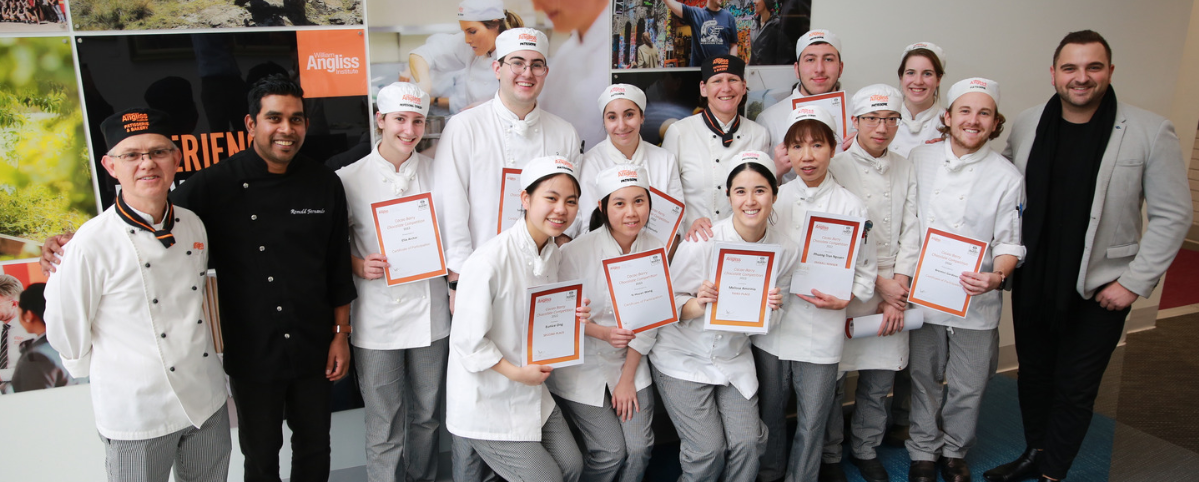 (Picture featuring; Remold Fernando, Michael Maloni, Richard Scarf and Angliss contestants)
The Annual Barry Callebaut Chocolate Competition streamed live from William Angliss Institute's new Chocolateria Learning Spaces.
The competition exploded to life as the Institute's students scrambled to their stations to create innovative and mouth-watering chocolatey treats.
Sandi Homer, Manager of Vocational Education Training at Angliss said, "This particular group was affected by lockdowns during COVID and finally were able to return to campus to finish their qualification. Participating together in this comp was a nice event for them to do something together before they all graduated."
The event was streamed to the newly constructed Learning Commons but it was also available to view online for those not able to attend the campus.
Vying for the position of this year's top chocolatier were 11 hopeful contestants but only one could take the gong and that was Phuong-Tran with her spectacular lotus flower that tasted as amazing as it looked. With explosions of lemongrass through the layers of flavour, the consumer was treated to a new surprise with every bite.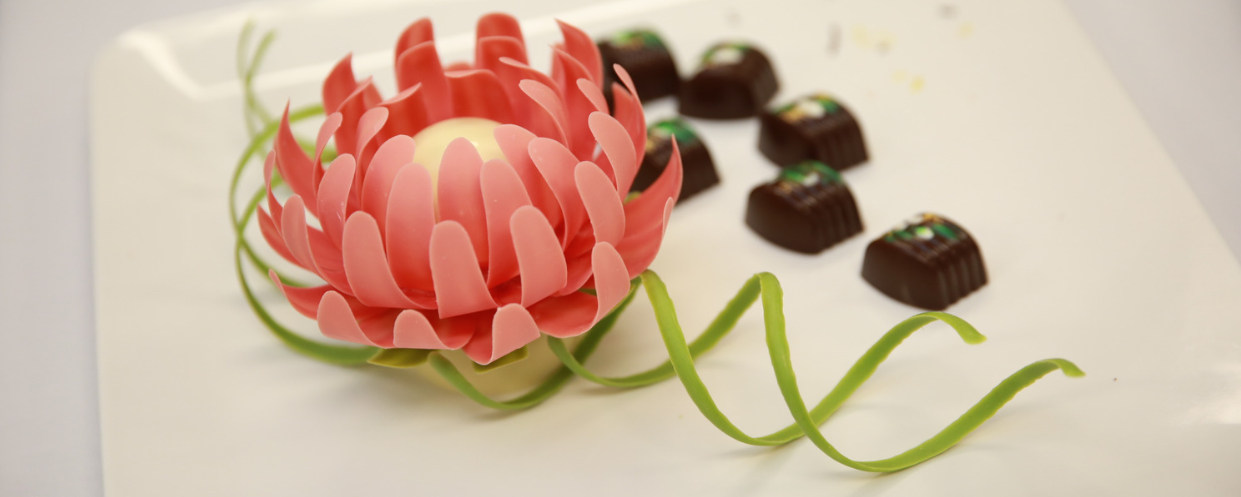 Phuong –Tran said that she incorporated the flavours from her homeland of Vietnam. Having only recently delved into patisserie, she returned to the flavours that she was most familiar with.
By all accounts, patisserie is here to stay for Phuong –Tran. She said, "I made my first dessert showpiece at William Angliss in 2021 and really enjoyed every moment of creating it."
If things ever get stressful in the kitchen, she said that she remains calm and buoyed by her love of the culinary arts. She said, "If you love cooking, you need to have the passion for it."
Sandi said, 'Competitions like this help build student confidence as they apply their skills in a competitive setting. A few students may continue to participate in other industry competitions as they progress through their career. Competitions helps to generate awareness of upcoming young chefs to industry."
The world class facility at the Institute gives students the ability to learn skills and techniques that could take them overseas and have a global career.
"I hope they find the job they want in the industry and continue to develop in their career, wherever that may be."
Congratulations to Phuong-Tran and to all the competitors.
If you're interested in learning about patisserie, check out our site here or call us on +613 8595 5334
Published 23 June 2022