Fresh ideas about produce for a hungry new audience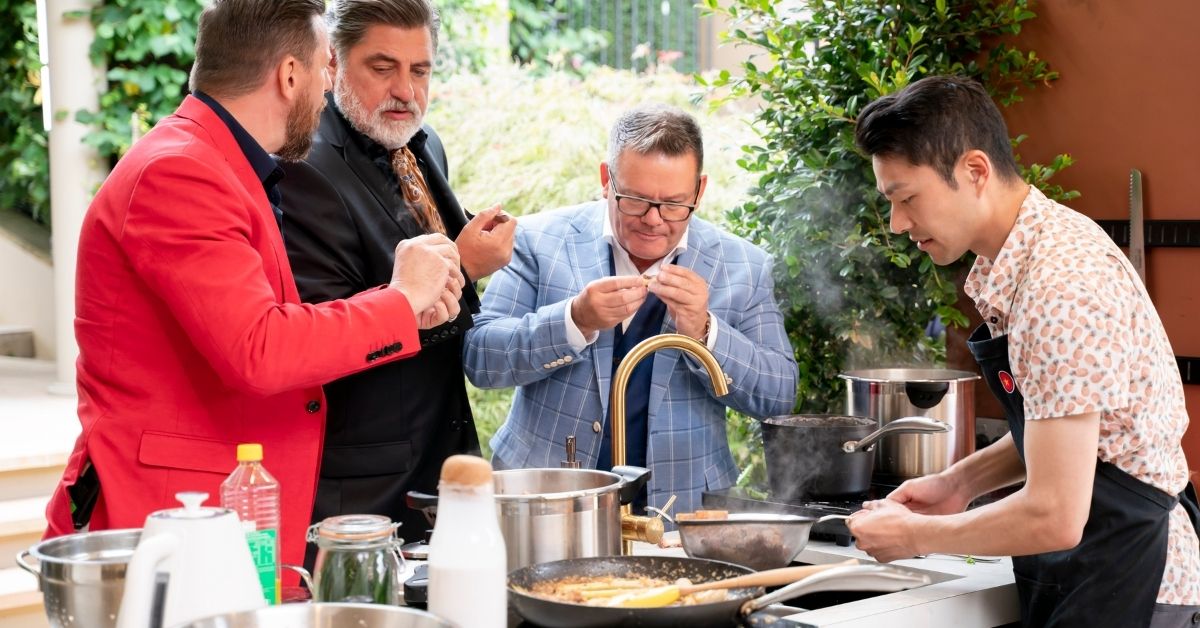 On his stellar career path to becoming an authority on fresh produce, Thanh Truong is studying a Master of Food Systems and Gastronomy at William Angliss Institute. The program has helped Thanh articulate his 'food voice', giving him a clear way of communicating fresh ideas about fruit and vegetables with an enthusiasm that is instantly infectious.
"The Masters program gives me a holistic view of fresh produce – growers, the supply chain, buyers, and consumers. It covers aspects of food production in relation to the environment and sustainability. It's also good to have discussions with others and hear their different perspectives and opinions," said Thanh.
2020 has been an amazing year for Thanh, splitting his time between being a competitor on Channel 7's Plate of Origin, studying, working, travelling and establishing an exciting media career.
Thanh's ambition is to be an authority on fruit and vegetables. "Currently there is no-one filling this space in Australia. We have media heroes who are chefs or food judges but no-one who is the recognised authority and expert on fruit and vegetables," he said.
Thanh's interest in fresh produce started with his family who have been leaders in the fruit and vegetable industry in Victoria for nearly 30 years. While Thanh is particularly proud of his family's achievements and reputation, as a child, he didn't want to join the family business. After studying accounting and deciding it was not for him, Thanh joined the Coles Graduate Program and loved the 'mechanics' of the food industry. As the main buyer of avocados for Australia, Thanh liked the idea that his decisions could affect what a third of the people in Australia might eat.
Turning his attention toward becoming 'The Fruit Nerd", with a growing social media following, Thanh is writing and pitching a show for a streaming platform that shows every aspect of the fruit story – from the grower and weather conditions to the ripening process, supply chain, quality control, purchase, and finally, consumption.
"I changed my mind about educating people about food, to engaging with them," said Thanh.
"Social media and streaming platforms allow engagement with an audience who are hungry for authentic and relevant information about food. I want to create excitement for consumers about fresh produce!" he said.